Wireless video door phones make homes and businesses safer. Installed near one or more entrances, they allow monitoring of visitors before anyone goes near the door. Business systems may unlock doors or gates while continuing to monitor visitors. Home systems are out-of-the box easy, while commercial systems take more planning.
Wireless Video Door Phone Basics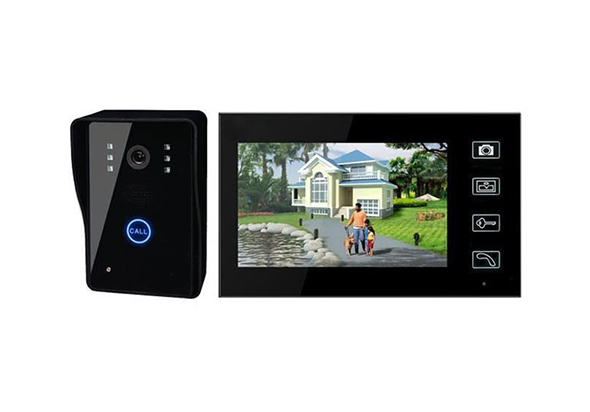 The wireless video door phone adds a layer of convenience and security to the video door entry system. By eliminating wiring, it simplifies installation. Communications are at 2.4 GHz, the same frequency as wireless data networks for computing, or 5.8 GHz, the same frequency as cordless phones. The simplest systems include the CCTV camera and wireless intercom mic and speaker in the outdoor monitoring station, so only three devices are required: the outdoor station, the indoors monitor, and a docking station to charge the indoors station. A wall mount may be included for ease of installation. Monitor screens range from 2.4 to 7 inches. With certain systems, the indoor station can unlock the door remotely, which requires electronic door locks.
Home Video Door Phone Priorities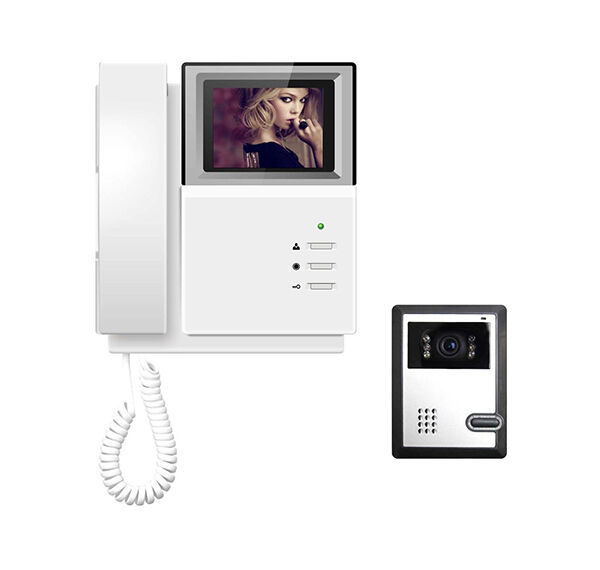 Using a wireless doorbell at home reduces the risk that children may let a stranger in the house before parents can check who is at the door. Home video door entry systems have a range up to 137 metres. Select a system that can reach from the door to locations where the family may carry the monitor, whether an upper floor, a basement workshop, or the back garden. Some systems have two monitors for convenience. Some automatically accumulate images of up to 30 visitors—of value if a police call ever needs be made. Infrared lighting, if present, illuminates late-night visitors. Homeowners may feel safest with a system that requires manual door unlocking to ensure that a resident is standing inside the door at the time of entry.
Wireless Intercoms for Business
Wireless intercom systems for business allow people at monitoring stations or mobile monitoring locations to respond to calls. They may also allow observation of any activity in range of wireless CCTV cameras. Wireless gate intercoms and door intercoms for business should allow remote unlocking of doors or gates while continuing observation via additional wireless CCTV hook-ups. Determine how many entries to monitor, how large an area to monitor, and whether nighttime infrared monitoring is needed to decide on simple unit mounts versus additional CCTVs. Take into account the amount of necessary or desired monitoring stations, and whether monitoring will be mobile. Finally, make a decision on door locks.