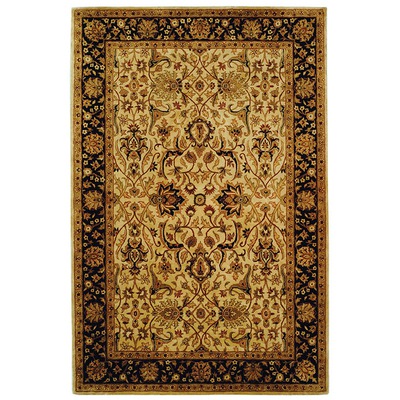 It is a common practise for people to utilise a number of rugs in their home, particularly if they have tiled or hardwood flooring. Currently, there are many different shapes, patterns, colours, sizes, types, and cuts of rugs available for buyers. There are also a number of rugs that are extremely expensive due to their age and the materials they are made from. What you may not know, however, is that many of these rugs, can be highly affordable. The reasons as to why people use rugs are numerous, but they mainly involve making a room feel more comfortable and warm. The right rug, can often be similar to an art collection in that it can be a random purchase or a carefully planned part of the entire look and feel of a home.
Many people collect different types of rugs as an investment, and off course each person's reason for wanting an affordable rug varies. To purchase a low-priced rug, you must first determine what type of rug you want, then you must decide on your intended use for your purchase.
Types of Rugs
As aforementioned, there are many different types of rugs available. The value of these rugs depend on what materials they are made from and sometimes also where they are made. Most affordable rugs are mass manufactured rather than hand made. Some of the handmade rugs stem from India, China, Japan, the United States, and Europe. As it happens, some of the better known rugs are prayer rugs.
Persian Rugs
Persian rugs are special due to their age and construction. They are made from hand knotted silk and the making of them is a dying art because most artists skilled in the weaving of a Persian rug never passed on their skill to others. Persian rugs are probably the least affordable and most expensive of rugs. As a matter of fact, true Persian rugs are owned by only a handful of people around the globe.
Oriental Rugs
Probably the closest most people will get to a Persian rug is an oriental carpet, which once upon a time was handmade only from silk. True oriental rugs, however, rivalled Persian rugs in style and cost.
Turkish Rugs
Turkish rugs are next in line in terms of expense, and unquestionably, true Turkish rugs were made from wool. Certainly, these rugs were once valuable but they started mass producing them, and consequently, only the older rugs kept their value.
Evidently, all of the above rugs are some of the most expensive rugs in the world. They are in fact, the types of rugs that are hanging on walls as opposed to sitting on floors. They were never meant to be used as actual rugs, which is why, these days, only a few live in private collections and several in museums.
Affordable Rugs
Clearly, more affordable rugs exist that are of interest to collectors. Some of these are sold in specialty shops, department stores, and online. People collect rugs for different reasons. Some collect only one type of rug, while others will collect ones of a certain shape or colour. If you collect affordable rugs it is a good idea to know the right procedure in terms of buying inexpensive rugs.
Colour
In order to purchase affordable collectors rugs, the first thing you have to know about is colour. Newer rugs, which tend to be less expensive, have brighter colours and are more vibrant. Older rugs will display more muted colours, even if they have been kept in a climate-controlled environment. This is because the colour of the dye fades after a while, particularly if the rug has been handmade.
Usually, colour seems to be irrelevant for a collector. Rugs come in all colours so a person can pick their favourite colour if they choose, or even collect a multiple of colours but only certain designs.
Design
There are only a few basic designs of rugs. For instance, there is the centre medallion rug, the rug without a central medallion, or an asymmetrical rug. A person can collect just one pattern or several. It is similar to colour in that there really is no one design better than another. There are also varying patterns, no pattern, and different types of outer weave. There are also people who collect certain patterns or colours and certain sizes. A rug design is different from a rug pattern. A rug can be woven in a lot of different patterns but the basic designs remain the same.
Size
Size in rugs does matter. Usually the bigger the rug the more costly it becomes but some people collect rugs of different sizes. Size also matters if you are trying to cover a certain area. The area that a person wants to cover is what makes certain rugs valuable to that particular individual.
There are a lot of people who want a rug as a collector's piece. There are also a lot of people who want a rug to protect a hardwood or tiled floor. You can also choose to protect sections of carpet in high traffic areas with a rug. It is easier to wash one small rug than it is to shampoo an entire carpet. Others want rugs to keep their feet warm or as a floor decoration. There are a lot of reasons as to why a person would want a rug. Most people who collect rugs do not want the ones that are mass produced, instead they want rugs that are individually handcrafted.
Materials
Rugs, particularly area rugs, are made from a very wide variety of materials. Antique rugs are made from the most basic natural materials while newer more affordable rugs are made from synthetic or combination materials. Many times the materials are ingredients from where the rug is made. Oriental rugs originally were made out of silks, wool, or a combination of animal skin and wool. Bamboo rugs were made from bamboo woven with rice stalks. Over the years some odd and interesting things have been used to make rugs before synthetics became popular. There are some African rugs that were made from human hair a and animal skin.
Animal skin rugs are often collected for their value as both an animal and a floor covering. It has only been recently that many rugs made from endangered animals are now illegal to make. These rugs have recently increased dramatically in value.
Some older European rugs that were made from animals and thrushes. Thrushes are a type of tree bow. The most popular materials to make rugs out of have been animal hair, animal skin, and in the case of some of the Eastern countries, silk and various plants. Almost anything can be used to weave a rug if the knowledge of how to weave it is there. Today's synthetic rugs are made from plastics, rayons, and polyesters blends but some of the home crafted rugs are still made in the traditional ways. Many of the rugs crafted in traditional ways are woven on modern looms. These looms can be mechanical or hand looms.
Where People Display Rugs
The most common place to put a rug is in high traffic areas to protect what lies beneath the rug. If you collect rugs how they are displayed depends on whether the rug is functional or a piece of artwork. Functional rugs are generally displayed over hardwood as a centerpiece to a room. Most rugs that are collectible or valuable are hung on walls or framed as pictures. Many of the modern collectible rugs are displayed in cases similar to a tapestry case.
Finding Rugs on eBay
The online auction house eBay is a good place to find affordable rugs. There is a search box on their website whereby you can put the type of rug you require into the search box and click search. This will bring up a list of that particular type of rug. If you scroll through the list and see one that you like, click on the listing. Read the listing carefully to see if it is a rug you would be interested in, then you can either bid on it or buy it. If you want the rug to cover something then check the listing to see if it displays the rug's dimensions. If it doesn't, ask the seller.
Be sure to read the listing carefully to make sure it's exactly what you want. While you are reading the listing take a look at the shipping and return policy the seller has posted. There is also a place on the listing where you can read reviews about the seller as well as feedback from previous customers.
Conclusion
No matter what kind of rug you are looking for, it can be found in a variety of places. There are a lot of people who still take pride in handmade rugs, if you collect them. ebay is a great place to find hand crafted rugs from a bunch of different countries and cultures, it's a worldwide marketplace so if there is a particular culture known for crafting their own rugs and you wish to obtain one, eBay makes it possible. The important things are to check the colour of the rug. Then check the design and pattern. After that there's just the size that remains. Measuring the area you want to cover with the rug is also important. Most cultures have some form of weaving or rug making, in fact, weaving rugs is an art form in most countries and it's a good way to get to know the culture of specific countries, both past and present.