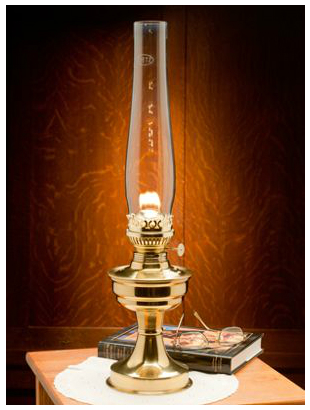 Antique oil lamps are not only a valuable piece of furniture, but they create a comforting home environment. Oil lamps contain an internal device where a mineral oil or, another substance, is burnt to create continuous light. eBay contains a wealth of content on antique oil lamps and other items of furniture. An item with such value can be expensive, so it makes sense for an individual to learn as much as possible about antique oil lamps, before purchasing. This guide will provide information on the history of antique oil lamps, its features, and how to find the item on eBay using the search toolbar with or without advanced features, which provides a list of items related to the search in question.
History of Antique Oil Lamps
Oil lamps have existed since ancient times and were originally designed to decorate homes and provide additional benefits, however, their main benefit has always been to provide light. The design, structure and decoration of a lamp can help to determine its age and origin. In ancient times, the materials used to make antique oil lamps included silver, gold, bronze, terracotta, and stone, with fired clay the most common of the materials used. The kerosene lamp replaced the Argand lamp in 1850 until electricity made these lamps less needed for lighting. Terracotta lamps are popular and their parts include the pouring hole, fuel chamber, shoulder, wick hole, nozzle, volute and discus, while the wick is placed over the top of the nozzle and naturally extends toward the fuel chamber. A glass screen or lamp shade preserves the flame from extinguishing. Items like the antique oil lamp are available on eBay, or through yard sales, second hand stores, or antique shops.
Discover Antique Oil Lamps
One of the most positive features of the antique oil lamp is its value. It is often seen as a prized piece amongst its collectors. Amongst the antique oil lamps that a buyer may find to be available for sale, some may be considered to be decorative and some functional. Sometimes an antique oil lamp with fit both of these criteria. If an antique oil lamp is functioning, its value will be increased. Not only do antique oil lamps look pleasant, but they also create warmth in the home. They are easy to use too, since it only requires for the wick to be dipped into oil and then ignited for light to be emitted. The connection to electricity is not needed with an antique oil lamp, as the oil provides the heat and light.
Parts of an Antique Oil Lamp
For any individual interested in the antique oil lamp, the external components of the terracotta lamp are as follows:
| Part | Description |
| --- | --- |
| Shoulder | May have a carved design. It supports the remainder of the lamp. |
| Pouring hole | Oil is poured through this hole and transported to the fuel chamber. |
| Wick hole and nozzle | The lamp may have an opening or an extended nozzle where the wick extends to the chamber. |
| Handle | A lamp may include a handle, but this is not included in every design. The handle shapes may be triangular, crescent shaped or semi-oval. |
| Volute | The coiled spiral like structure of a lamp. |
| Fuel chamber | Where the oil is poured to maintain the heat and lighting. |
Types of Antique Oil Lamp
Various styles of antique oil lamp are aesthetically pleasing, stylish in design and unique. eBay has a diverse range of antique oil lamps, many of which have been repaired and restored to their original fitting. Each listing will describe exactly what the individual will be purchasing. The most popular antique oil lamps available include:
| Type | Description | Advantages | Considerations |
| --- | --- | --- | --- |
| Brass oil lamp with bonnet shade | One of the more traditional styles of oil lamp and dates to the early Edwardian period. | Has a duplex burner. | This design of oil lamp is becoming rare. |
| Victorian ceramic vase oil lamp | Heavy ceramic and brass oil lamp with a gorgeous flower design on the vase base. | Colourful design. | Heavy. |
| Messenger's drop in fount oil lamp | A tasteful brass stand balancing on a glass fount. | Clear glass allows the flame to be viewed. | Heavy and expensive. |
| Antique Victorian Queen's reading lamp | Dates to approximately 1890 and provides light to the avid reader or student. | The shade holder can be removed. | Uses paraffin in the fuel reservoir. |
| Brass hand oil lamp | Polished brass stand with a decorative clear glass chimney. | Easy to carry or mount on the wall. | They are widely manufactured and have no retaining value. |
Factors to Consider When Buying an Antique Oil Lamp
When buying an antique oil lamp as an investment it is imperative to find out whether or not the lamp is in functioning order. This section of the guide provides the factors that must be considered before buying an antique oil lamp.
Function – Does the antique oil lamp work? If it does then it will be more valuable should it be sold in the future to an antiques collector or dealer.
Weight – Is the oil lamp heavy with a base of gold, silver, brass, bronze, or aluminium? This will also add value to the item.
Antique – For an item to be truly antique and maintain its value, it must date back approximately 100 years.
Restoration – Has the item been fully restored to working order? If so, and there is the certificate to prove it, the investment is worthwhile.
Rarity – Is the item rare? If so, this will make the item desirable amongst collectors worldwide. On the other hand, if an item has been widely manufactured it will be more affordable.
Appearance – Avoid buying an item that has too much wear and tear, unless it is a rare item worth the restoration or repair.
Typical Features of an Antique Oil Lamp
1. Heat and warmth
Once the wick is lit and the oil is in the oil chamber the heat and light will last for a good amount of time.
2. Metal
The base may be cased in metal, which can add value to the item.
3. Does it work?
If the antique oil lamp is still in working order it will be worth more to a collector should the item be sold in the future.
How to Care for an Antique Oil Lamp
Antique oil lamps were popular before electricity became the sole way to light a home, but they are still desired for their decorative purposes, and are especially helpful for use during a blackout. Antique oil lamps require considerable care.
To clean an antique oil lamp, a buyer should remove the glass chimney, the remainder of the oil lamp fluid and the burner and then cleanse the internal glass base with soap and water. If there is a moulded design on the glass it is advisable to gently scrub the glass. Ensure that the base is fully dried before adding brand new oil lamp fluid.
If the wick becomes short, replace it and trim it down to size to ensure that the flame is not too large for the chimney. A wick trimmed straight across produces a straight flame, while a half-trimmed wick is hexagonal and produces a pleasant shaped flame. Experiment with the wicks. Finally, cleanse the chimney with soap and water, and avoid excessive scrubbing. Do not place it back on the lamp until it has been air-dried.
Popular Antique Oil Lamp Manufacturers
The manufacturers below are known for producing antique oil lamps.
Aladdin
Harnisch
Kosmos
Den Haan Rotterdam
E.S Sorensen
Accessories and Add-ons for Antique Oil Lamps
To effectively care for and maintain an antique oil lamp, consider buying these items:
Soap
Soft brush
Scissors or a knife to trim the wick.
Finding Antique Oil Lamps on eBay
Once you determine the type of antique oil lamps you want to purchase, visit the Antiques portal on eBay, click on 'oil lamps' then refine the category, if necessary, and start searching item listings. The Categories list on the left-hand side of the eBay page helps to narrow the search.
Searching for Antique Oil Lamps on eBay
Search eBay listing titles for specific words when shopping for an antique oil lamp. For example, to find an Aladdin oil lamp, type 'antique oil lamp' into the search box, and then click the Advanced button to customise the results. Also, visit eBay's Search Tips page for more advice on searching for antique oil lamps with keywords. If you can't find the exact antique oil lamp you want, try shopping eBay Stores..
Conclusion
The antique oil lamp may no longer be used for its lighting purposes, but collectors worldwide still desire it. It is important to know what to look for to maintain its value. Do not buy an item like an antique oil lamp if you do not plan to maintain it on a regular basis, as the oil lamp requires care to maintain its value. Browse through the large selection of antique oil lamps on offer and use this guide to help you make your purchase.
Once you have collected this information, you can buy an antique oil lamp safely and securely on eBay.