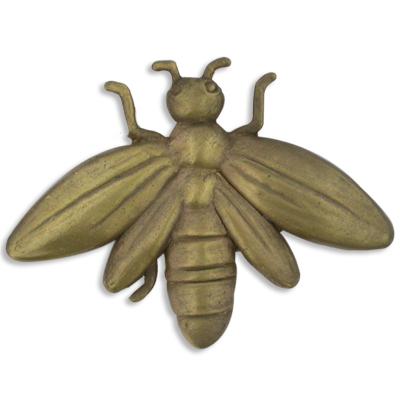 Some individuals prefer the look and feel of vintage jewellery rather than the modern designs often produced today. One of the more popular types of antique jewellery among collectors is pins. Antique pins come in a variety of shapes, styles, and colours, so there is something to suit nearly everyone's style. Antique pins also make great gifts because the gift giver does not need to worry about getting the proper size for the recipient.
There are several types of antique pins, including brooches, lapel and tie pins, and hat pins. While some collectors consider pieces from all of the categories to add to their collections, others limit their collections to a specific type of antique pin, such as brooches or hat pins. Regardless of which type of antique pin you are looking for, doing a little research and knowing exactly what you are looking for can help you find the perfect pin for your collection or someone else's.
Types of Antique Pins
The term pin can refer to a variety of different types of pins, so before a prospective buyer starts looking for antique pins, he or she should take a moment to decide which type of pin to purchase. Some collectors may limit their collection by type of pin or metal content, while others collect only specific types of pins, such as cameos or animal-shaped pins.
Brooches
The term brooch refers to any style of decorative pin. Brooches have a pin closure on the back to secure the brooch to clothing or other surfaces. The front of the brooch features some sort of decoration or design. The designs featured on brooches range from jewelled patterns and colourful enamel to animal shapes and floral motifs.
In addition to the various sizes and shapes, vintage brooches can be found in a variety of metals, including gold, silver, brass, and gold or silver-plated designs. Brooches are available in a wide range of shapes, sizes, and colours, which gives collectors many options when starting an antique pin collection. Individuals can choose to limit their collection to a specific motif, design, or shape, and only collect pins from a certain colour palette or for example, select only solid gold or sterling silver brooches.
Hat Pins
Hat pins became popular during the Victorian and Edwardian eras when women wore hats on a regular basis. A hat pin consists of a decoration atop a metal pin. The pin is inserted into the hat and worked through some of the hair to prevent the hat from flying away in strong winds. Designs for hat pins range from rather simple, usually just one pearl on top of the pin stem, to more ornate designs featuring precious metals, gemstones, and elaborate designs. Although most women today do not wear hats on a regular basis, collectors enjoy showing off their hat pins in decorative displays or they wear the pins as lapel pins instead of hat pins.
Lapel Pins
Lapel pins are the smaller cousins of brooches and are worn by both men and women alike. They are stick pins that have a small decorative head. The stick is secured through the lapel of a jacket. As with other styles of antique pins, lapel pins can be made of gold, silver, or any number of other metals and can be fairly plain or quite ornate.
Tie Pins
Sometimes referred to as tie tacks, tie pins secure the two ends of a necktie so the bottom end is not visible. Many jewellery makers designed coordinating or matching cufflinks and tie pins so that men could wear the set together although today, it is often difficult to find sets of antique tie pins and cufflinks sold together.
What to Look for in an Antique Pin
When looking for antique or vintage pins to add to a collection, collectors should consider several factors and do their research so they do not end up purchasing a phony antique or pay more than they need to for a specific antique pin. Collectors should be sure to research the type of pins they want to add to their collection so they know if a specific pin's details are legitimate. For example, if a collector finds a listing for a long hat pin that was supposedly produced after the 1920s, he or she knows that they should question the authenticity and ask the seller for more details because long hat pins were not popular and not manufactured much after the 1920s.
Authenticity
Along with doing research to know which styles of pins were most common during which eras, collectors also need to confirm a piece's authenticity before purchasing pieces to add to their collection. Both reproduction and face antique pins exist, and individuals should exercise caution to ensure they do not end up accidently adding these items to their collection. While there is nothing wrong with adding reproduction pieces to a collection if a collector so chooses, he or she should pay significantly less for a reproduction than an authentic piece. If a piece is ever in question, prospective buyers should ask the seller for more information regarding a pin's providence and consult a professional for an appraisal if there are still questions about the piece's origins.
Metal Content
Many early vintage and antique pins were made of solid gold or sterling silver, which increases their value for both their beauty and their metal content. Some people limit their antique pin collections to only pins made from precious metals; however, there is a vast selection of pins made from other metals that are just as beautiful and well-crafted. These pin designs should not be discounted because they are not made of gold or silver unless the specific collector is only interested in gold or silver jewellery.
Modifications
When considering new vintage brooches, hat pins, or men's pins to add to a collection, prospective buyers should inspect the piece carefully to ensure that no major work has been done and that the piece has not been altered from its original state. Any work that is done on antique or vintage jewellery could impact the piece's value, and buyers should keep this in mind when determining an appropriate price for a piece. Though there is nothing wrong with adding these pieces to a collection if a buyer likes the look and feel of the pin, they should not be paying full price for the piece because of the work that has been done to it.
Quality
Before making a purchasing decision, collectors should examine each piece for quality as well as beauty. Just like today's jewellery, antique jewellery varied in quality and craftsmanship and the price of an antique pin should reflect this. Handmade brooches and pins are usually of a higher quality than machine-made pieces, so collectors should perform a careful visual inspection to determine how the piece was made and check the quality of its construction before making an offer. In addition, brooches and pins that have prong settings for their jewels and stones are of higher quality than those with the jewels glued on.
Shopping for Antique Pins
While some collectors enjoy scouring flea markets and other such venues, the pieces that are usually found there are damaged, missing stones, or of a lower quality. Although this is not always the case, sellers who know anything about vintage jewellery know they can get more by selling the pin online, so they may not even show it at a flea market. Collectors could check out local antique stores and pawn shops, but the selection of antique jewellery and pins is likely to be severely limited at these stores.
eBay and other online stores offer a much better selection of vintage and antique pins of all varieties, so collectors should check out the selection on eBay before buying so that they can find the perfect piece or pieces to add to their collection.
Buying Antique Pins on eBay
If you are ready to see the various antique pins that are available on eBay, type "antique pins" into the search box on the site's homepage. If your pin collection is limited to a certain type or style of pin, you may want to be more specific with your search terms so you do not have to sort through listings for pins you are not interested in. For example, type in "antique gold brooches" if that is the only type of antique pin that you collect. Once your search results have loaded, you can narrow down your results using the filters on the page, including gemstone, type of piece, and price.
Before making a purchasing decision, collectors should read through each listing carefully and review all of the photos provided by the seller to confirm that they are happy with the antique pin's condition. If they are unsure about the pin's condition, they should ask the seller to provide more photos before deciding to purchase the item. Prospective buyers should also read through the seller's return policy before purchasing so they know if the pin can be returned if they are not satisfied with it once they see it.
Conclusion
Antique pins are small-scale works of art that are coveted for both their beauty and their value. When starting an antique pin collection, there is no right or wrong way to collect pieces, so individuals should feel free to add the pieces they find the most aesthetically pleasing. Collectors who are interested in adding a specific piece to their collection should make sure that the piece they are considering is in the best condition they can find in their price range. While this does require a bit of research and time to sort through listings and ascertain condition, collectors can display their pieces proudly knowing they purchased the highest quality piece in the best condition they could find.
The true value of antique pins depends on the demand for the specific style of pin as well as the pin's metal and gemstone content. Collectors should know the price ranges for specific styles and pieces before they shop so they know whether a price is within the proper range or unreasonably high. Knowing about the various types of antique pins as well as visually inspecting pieces to determine quality and condition ensures that shoppers can find the perfect antique pin on eBay.