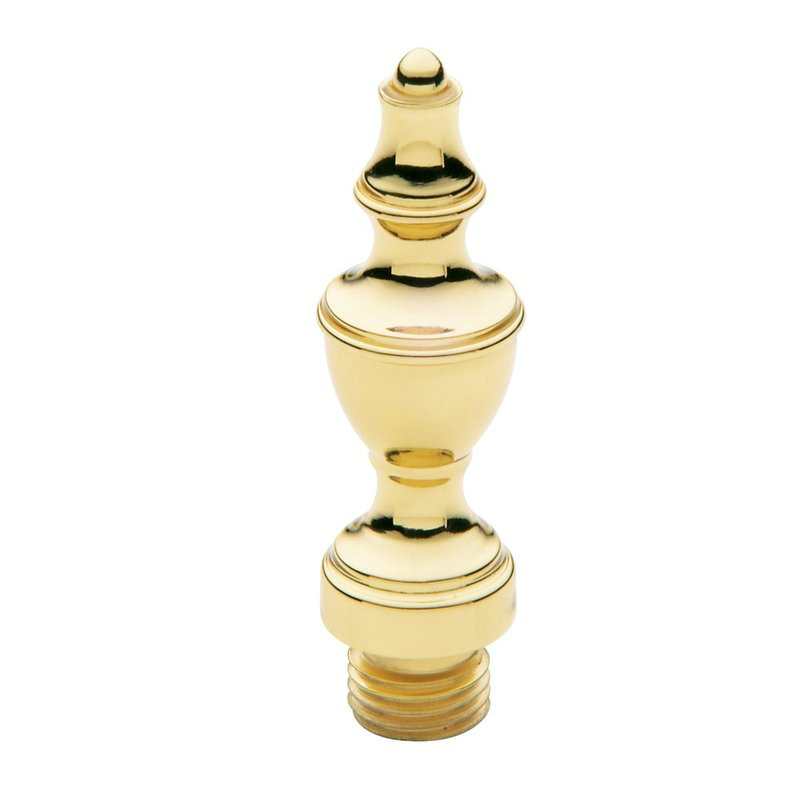 A decorative urn is similar to a vase in shape, but usually has a lid covering the top. Decorative urns were used inside the home, usually in sitting rooms or hallways. Another type of interior urn was the serving urn, or samovar. Urns could also be placed outside. These types of antique urns should not be confused with funeral urns. The latter have also been produced throughout history, but are generally not available for purchase on eBay. This buying guide will provide information about the history, types and styles of antique decorative and serving urns. It will also provide tips to assist the selection process, and instructions for care and maintenance after purchase.
History of Antique Decorative Urns
The history of antique decorative urns dates back to the classical period of the Greco-Roman world. Many different materials were used in their manufacture including wood, pottery, bronze, and other types of metals. These were used in the home to accent various rooms, in the garden as decorative ornaments, and also in public buildings. Their popularity continued into the Renaissance and Industrial Revolution periods.
Knife urns were an upper class English innovation that saw two urns set atop pedestals on either end of a dining room sideboard. This was characteristic of the British Adam and Hepplewhite styles in the 1700s. Urns were also used as decorative placements at the cross points of under-table stretchers in the sixteenth and seventeenth century furniture designs. Both urns and vases were often set on the central pedestal in a 'broken' or 'swan's' neck pediment.
The first serving urns, called samovars, emerged from Russia in the late 1700s. These large metal containers featured a faucet near the bottom, and a metal pipe running up through the middle. The pipe was filled with fuel which was ignited to heat the water in the surrounding container. The Lisitsyn brothers registered the first samovar-making factory during this period, and their various designs became very influential throughout later history. Production centred around the city of Tula, which was long known for its metalworkers and arms-makers. Significant samovar cultures also developed in Iran, Kashmir and Turkey. By the 19th century samovars were already a common feature of Russian tea culture. They were produced in large numbers and exported throughout Asia and Europe. The latter gave rise to the tea urn, which used samovar design to brew tea or boil water in large quantities for factories, canteens and churches.
Discover Antique Urns
The collectors' market for urns can be divided into two groups. One group pursues urns that are strictly decorative and ornamental, while the other pursues the serving urn/samovar variety. An urn from either one of these groups would make a wonderful addition to any home. A traditional samovar can be used to serve any number of drinks, heated or cooled. The beautiful design and large capacity make it ideal for large dinner parties, buffets, or upscale backyard entertaining. Decorative urns, either singly or in pairs, can provide the perfect accent to sitting rooms, dining rooms, front hallways and gardens.
Components of Antique Urns
The components of an urn must be divided according to type i.e. decorative vs. serving. Below is a list of the essential parts of both types:
Decorative Urns
| Parts | Details |
| --- | --- |
| Materials | Wood, pottery, and various metals. |
| Body | The main body of the urn. |
| Neck | The upper part of the urn, usually narrower than the body. |
| Base | A splayed flange or short legs. |
Samovar/Serving Urn
| Parts | Details |
| --- | --- |
| Materials | Iron, copper, brass, bronze, silver, gold, tin, nickel. |
| Body | Can be shaped as an urn, krater (large vase), cylinder, sphere or barrel. |
| Base | Wider than the body, stabilizes the urn. |
| Chimney | Runs vertically through the middle and contains fuel that is ignited to heat the water. |
| Chimney Extension | The part of the chimney that is contained in the cover. |
| Cover | Covers the top of the urn and houses the teapot. |
| Steam Vent | Also called a smoke stack, allows steam to escape; removed when the teapot is placed on top. |
| Handles | For picking up and moving the urn. |
| Faucet | Located at the bottom, opens to let liquid out. |
| Key | Locks the faucet in place. |
| Drip Bowl: | Placed under the faucet to catch inevitable leaks. |
| Teapot | Sits on top of the urn. |
Types of Antique Urns
While many different styles of urn were produced over the years, the two main types are decorative urns and serving urns:
| Type | Description | Advantages | Considerations |
| --- | --- | --- | --- |
| Decorative Urn | Large body with flanged or pedestal base and tapered neck. | Beautiful accent for rooms and hallways. | Depending on the material, some urns can also be placed outside. |
| Serving Urn | Also called a samovar, features a central chimney filled with fuel to heat the water for tea. | Great for large, upscale gatherings. | Can be re-purposed for other liquids like apple cider, hot chocolate etc. |
Factors to Consider When Buying an Antique Urn
Before purchasing an antique urn it is necessary to determine its value. The urn's material, age, provenance and condition must be considered. Below are some tips for evaluating antique urns:
Condition: Examine the urn to see if it is tarnished or dented. Check for any missing parts. A mint-condition antique urn is more valuable than one that looks damaged
History: If possible, determine the history of the urn. Knowing the piece's history increases the value to collectors.
Composition: Urns could be made of wood, pottery, brass, bronze, iron, copper or even precious metals like gold and silver. Copper, bronze and brass urns are generally more valuable than those made of iron.
Marks: A maker's mark is sometimes found on the bottom of an urn. If the name is highly regarded it should increase the value of the urn.
Appraisal: Find several antiques appraisers and ask for a valuation. Make sure the appraisers are certified by an approved body. They won't give an official valuation without seeing the urn but they can offer a rough estimate.
How to Care for Antique Urns
Caring for an antique urn requires patience and attention. The type of care depends largely on the composition of the urn. And while urns were made of many materials, they can be grouped either as metal or pottery urns. Below are care methods for urns commonly found on eBay.
Antique Metal Urns
Many metal urns have acquired a time-worn patina. Preserving this patina is important because it reflects the urn's age and history, and removing it can decrease the value of the urn. Following these steps will accomplish this goal:
Rub a dry cotton cloth gently over the urn to remove dust.
Scrub the urn lightly with a soft brush to remove grime, focusing on creases and crevices.
Apply clear paste wax to the urn using a 1-inch-wide paintbrush, collecting only a small amount of wax on the brush.
Lightly coat the entire surface, including the crevices, with a thin layer of wax. Let the wax dry according to the directions.
Buff the surface gently with a dry cotton cloth to remove any wax residue.
Tips
Never polish an antique urn or expose it to water. Liquid furniture polishes often contain oils that can damage the original patina
Commercial cleaning products can remove the original patina
Used paintbrushes may contain leftover chemicals that can damage patina
Antique Pottery Urns
Over time a pottery urn will accumulate dust, dirt and debris. Careful cleaning can quickly and easily restore antique pottery.
Cover the work area with soft towels to avoid chipping or breakage.
Brush the urn from the top down with a soft cloth to remove any loose dust or dirt.
Mix a squirt of mild dish-washing soap into a pail of warm water.
Using a sponge or soft cloth, gently wipe the urn to remove any soil or residue, and pat dry.
For any remaining stains, pour 2 tbsp. of distilled white vinegar into a shallow dish and use a cotton swab to dab any areas of discolouration. Wipe clean and allow to air dry.
Popular Manufacturers of Antique Urns
Nikolay Ivanovich Batashev
Vasily Stepanovich Batashev
Lisitsyn brothers
Vasily and Ivan Lomov
George Hepplewhite
Robert Adam
James Adam
Finding Antique Urns on eBay
Once you determine the type of antique urn you want to purchase, visit the Antiques portal on eBay, click on the 'Other Antiques' sub-category and start searching item listings. The Categories list on the left-hand side of the eBay page helps to narrow the search.
Searching for Antique Urnson eBay
Search eBay listing titles for specific words when shopping for antique urns. For example, to find a 19th century bronze urn, type urn into the search box, and then click the Advanced button to customise the results. Also visit eBay's Search Tipspage for more advice on searching for antique urns with keywords. If you can't find the exact antique urn you want, try shopping eBay Stores.
This guide provides much of the information necessary to properly research antique urns. Once you have collected this information, you can buy an antique urn safely and securely on eBay.