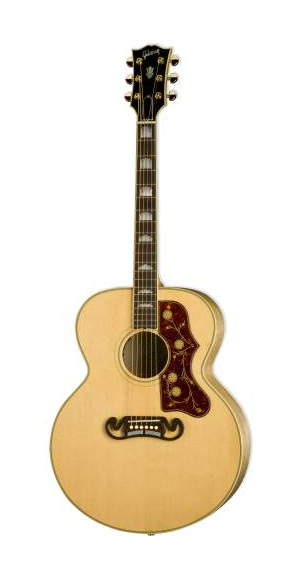 Finding a good electro-acoustic guitar on eBay is possible for each musician, from solo artists to band members. The right instrument will complement all playing techniques and produce the best possible sound. Moreover, as the player becomes increasing accustomed to the instrument, they can improve their performance considerably. The range of sizes, styles and finishes of electro-acoustic guitars is extremely varied. Therefore, each buyer can be certain of finding a well-made instrument that has a great pitch and tone when played. In order to source an electro-acoustic guitar on eBay, read the reviews of brands that are available and then focus on individual guitars, before making a final decision.
About Electro-Acoustic Guitars
An electro-acoustic guitar is a stringed instrument that looks similar to a conventional guitar, it is played by plucking or strumming the strings. Electro-acoustic guitars are the instrument of choice for musicians who need to be flexible. They have the look and sound quality of an acoustic guitar, but include an inbuilt cord jack. This is used to connect the guitar to an electrical device. The sound can then be amplified, recorded or manipulated, depending on the equipment used. Buyers who are also looking for these complementary products will find sellers offering the relevant devices on eBay.
In the 1930s, jazz performers were the first artists to use acoustic guitars combined with the power of electricity to enhance sound. They were then mass produced in the 1960s by aeronautical engineer Charles H Kaman, who designed a round-backed electro-acoustic guitar.
Buying an electro-acoustic guitar on eBay gives players an alternative choice; they do not have to pick either an electric or an acoustic guitar. This type of guitar is more commonly used in folk, country and classical music, although the sound produced is also apparent in the pop and rock genres.
Choosing an Electro-Acoustic Guitar
Choosing an electro-acoustic guitar from eBay will be down to the personal taste of each musician. They can consider whether the instrument will be used for solo or band performances, as well as the musical style and tonal qualities they are seeking. However, these and other factors such as the shape and number of strings, can be verified by contacting the eBay seller.
The Number of Strings on an Electro-Acoustic Guitar
The number of strings on each electro-acoustic guitar will affect the range and tone of notes produced by the instrument. There are now very few manufacturers who use animal gut to make strings, today most electro-acoustic guitars on eBay have strings made from various metal amalgams or from nylon. In general, the more strings an instrument has, the greater its musical range will be. The following table illustrates the most commonly used numbers of strings.
| | |
| --- | --- |
| Four Strings | The four-stringed electro-acoustic guitar is smaller than other models and is sometimes referred to as a tenor guitar. This model is used in rhythm sections to create a beat. |
| Six Strings | This is the standard number of strings used for most electro-acoustic guitars. |
| Eight Strings | Eight strings extend a player's range and provide an opportunity for an alternative tuning of the instrument. This type of electro-acoustic guitar is popular with heavy metal and jazz bands alike. |
| Twelve Strings | A twelve-string electro-acoustic guitar allows the player to strum two strings together, creating a distinctive and rich sound. |
The Various Styles of Electro-Acoustic Guitars

There are many different styles of electro-acoustic guitar, from larger to small models and those which boast a more elaborate appearance. By researching each of these and checking the eBay reviews, it is possible for a musician to find one that is both comfortable to handle and suits their playing style. Here is a table showing some of the more popular styles.
| | |
| --- | --- |
| Cutaway | A Cutaway electro-acoustic guitar has a curved indentation on the body, sometimes on both sides. This allows a player to access the fret board more freely, as well as giving the instrument a unique appearance. |
| Parlour | Parlour electric-acoustic guitars are one of the smallest designs available. They are often used by folk or blues players and have a loud, clear pitch. |
| Dreadnought | The Dreadnought is possibly the most recognisable of all electric-acoustic guitar shapes. They are loud and well suited to playing with other instruments. |
| Grand Concert | A Grand Concert is a smaller electric-acoustic guitar, good for players who require a lighter instrument. The brightness of tone means it is often used to accompany a vocal performer. |
| Grand Auditorium | The Grand Auditorium is mid way between a Grand Concert and a Dreadnought. This style of electric acoustic guitar is a popular all-rounder. |
| Jumbo | Being so large, the Jumbo can achieve a great volume and richness of tone. These may suit taller players and are frequently used by solo performers. |
The Different Techniques Used to Make an Electro-Acoustic Guitar

When choosing an electro-acoustic guitar, buyers should take into account the type of wood from which the instrument is made. This will affect the range of notes produced and the overall feel of the instrument, in terms of weight and usability.
The two most popular products used in the manufacture of each electro-acoustic guitar are solid wood or laminate. Laminate guitars are made by layering thin pieces of lower grade wood, and then covering these with an outer casing of a more expensive wood, mainly for cosmetic reasons. Although it is generally agreed that the sound quality of a laminate guitar will not be as crisp or deep, buyers should always contact the eBay seller to check the attributes of an individual instrument.
A solid wood electro-acoustic guitar is made using individual pieces of wood to form the top, sides and back of the instrument. When searching on eBay for a solid wood electro-acoustic guitar, look for the term solid wood in the item's specification.
Which Electronic Devices can be Connected to an Electro-Acoustic Guitar?
Many musicians choose the electro-acoustic guitar for its flexibility, while they work effectively unplugged, they can also be attached to three main types of device in order to enhance the sound. Musicians can use these devices to increase the usability of the instrument, adapting a performance to suit the demands of where and how they are playing. Each of the following devices is available on eBay and users can contact sellers, or read reviews, to discover which product would best suit their needs.
| | |
| --- | --- |
| | An amplifier attaches to an electro-acoustic guitar and enhances the volume of the instrument. This is useful when the guitar is played as part of an ensemble piece or in a public performance. |
| | An effects unit alters the sound an instrument can make in a variety of ways. This can either be a subtle tonal modification or a more obvious change. They can be controlled by the musician with a floor pedal or are built-in to an amplifier. |
| | A recording device can be part of a studio set up or be a portable piece of equipment. Using them allows a musician to make a final recording by choosing only the best parts of a performance. |
Find Electro-Acoustic Guitars on eBay
To buy an electro-acoustic guitar on eBay, begin by heading to the home page. Next, start the search by selecting the All Categories tab and then choose the link for Musical Instruments. Click on Guitars and then open the tab marked Electro-Acoustic. Spend time looking through the list of available items shown. Alternatively, it is possible to narrow a search by choosing from the items listen to the left of the page. In order to seek out a specific item, type the terms directly into the search field, which can be found toward the top, at centre of any eBay page. For example, to locate a second hand, Cut Away electro-acoustic guitar, type 'used cut away electro-acoustic guitar' into the search bar.
Conclusion
An electro-acoustic guitar is a very versatile instrument with a wide musical spectrum. It can be played unplugged for a raw yet audible sound, or connected to a device for studio or live performance work. Electro-acoustic guitars are available on eBay in a range of styles and specifications. In order to buy the best electro-acoustic guitar at the most reasonable price, buyers should investigate brands and individual items as well as eBay sellers and their feedback. With the right care, maintenance, and use, an electro-acoustic guitar will reward musicians by producing a great sound and an enjoyable playing experience for years to come.