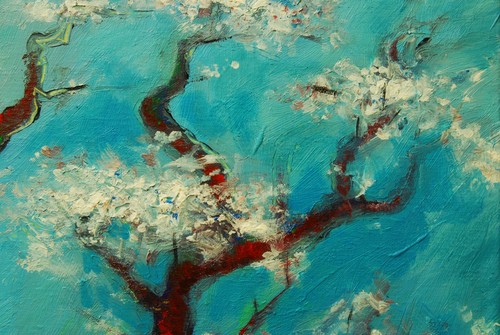 Impressionism is mostly used to describe an art movement that integrates small brush strokes paintings that tend to have little regard for intricate details. It emerged in the 19th century by a collection of French artists such as Claude Monet and Alfred Sisley who inspired further works from many more painters such as Edgar Degas and Edouard Manet.
eBay has many of these impressionist offerings from a variety of sellers. These include the recreational independent artists who are trying to sell their own paintings online and also more professional art auctioneers who have listed genuine and unique items created by esteemed artists.
What are Impressionist Paintings?
Impressionism was born out of the artists desire to portray images that people may glimpse at for a split second, hence the thin brush strokes and lack of complicated and meticulous details. In this sense, many impressionist pictures are of simple landscapes and backgrounds although portraits are also not uncommon within the impressionist movement, where soft brush techniques are used to capture a person's characteristics.
Real life scenes are the setting for the vast majority of impressionist paintings and vary in style with the different uses of light, shadow, movement and colour by the relevant artist. They have been described as having a first class sketch-like appearance compared to the works of Realists and other art movements.
Tips on How to Buy an Impressionist Painting
For amateur buyers, the art world may appear to be quite complex to diverge into and even snobby at times. This section will look at how to become acclimatised with some important art details.
Provenance – The provenance of a painting is details of its past and present ownership and where it has been displayed. It is used to help validate paintings and prove it is the advertised portrait. It is advisable to check the provenance details on all distinguished works of a high price before making a bid.
Artist Biography – Having a historical account of the author, their life and inspirations is a good way of understanding the painting in a more objective fashion and what may have encouraged its creation.
Size – A simple consideration is the sizing of the painting in question and whether it will suit the desired location it will be hung. Note the size dimensions listed when checking out the paintings' details and use a ruler to check its fittingness.
Condition – Again, look closely at the description that the seller has provided to check the condition of the painting. There will be many items by amateur artists which are brand new, whilst more expensive and distinguished paintings from the 19th and 20th centuries require more deliberation into buying. Some paintings that have been damaged in any way will diminish in value quickly.
Frame Dimensions – The frame is another aspect to think about, not only in size but in design aswell. Of course, check if the seller is offering the impressionist painting with the frame included or not before committing to buy. Also consider that the design of certain frames will suit different paintings.
Proof of Authenticity – For paintings at the higher end of the market, it is a worry for every potential buyer that the item may be a fake. This is especially the case when buying online and a first-hand opinion can't be made about the picture in question. A third-party expert should be sought after to provide an independent opinion on the paintings' legitimacy.
Canvas Print Paintings – Buying a genuine 19th century Monet painting is realistically not an option for nearly everyone to buy in the UK due to their expensive price. However, there is the option of buying duplicates of an original illustrious picture for a much more affordable rate. Consider your favourite impressionist artist and consider if a duplicate is a realistic option.
Where to Buy an Impressionist Painting From?
Whilst many people prefer to buy a painting in person which gives them the chance to properly evaluate the picture in all its detail, there is nothing wrong with buying online as long as careful deliberation is made before parting with money. eBay has a large selection of impressionist paintings available within its listings that can cater for the vast majority of art buyers or dealers.
It is also possible to arrange a viewing with the seller before the transaction is completed. However, the platform to sell fine art pieces online can also bring fraudulent activity with it and sometimes counterfeit paintings may find their way into the listings. The next section will look at this and how to avoid them.
How to Avoid Potential Scams on eBay
Although uncommon, the risk of falling foul to a selling scam is something eBayers need to consider. A company as established and widely used as eBay has obvious measures in place to prevent fraudulent activity from happening but, to provide further peace of mind, then use the following steps to ensure a safe purchase.
Check out who the seller is by clicking on their profile. This will bring up information such as their previous sale history and feedback rating. Proceed with caution if there are too many negative scores or bad comments left by previous buyers. eBay provides the option to ask the seller a question, a good way of eyeing them up and seeing if they are the real deal.
Review the painting that is being sold and the way it has been listed. For example when looking at the painting then see if the picture to go with it has been genuinely taken with a personal camera or if it is just a general stock internet photo. See how much information the seller has provided and if it appears they know what they are talking about. Again, feel free to ask them about any vague details.
Any correspondence in the form of emails should come via eBay and not an external source. If an email claiming to be from eBay is received then the same message should appear in the Messages section of 'My eBay' also.
Paypal is the preferred and most trusted payment method for eBay users. Try and avoid using Western Union, MoneyGram or similar money transfer companies. If fraudulent activity has taken place, it is harder to protect a transaction via these systems. Reclaiming any money is usually not possible also.
Never send cash through the post as a way of paying for the impressionist painting. In most cases this is an accident waiting to happen. The seller also has the potential to simply say that the money didn't arrive in the letter, something pretty much impossible to disprove. If cash is the preferred payment method then doing so in person is much safer, and can provide the option to see the painting before actually parting with money. Using PayPal is the advised payment method.
To help rid eBay of deceitful sellers and also to help prevent other innocent buyers from being scammed then reporting any dodgy looking item to the relevant authorities is valuable.
How to Buy an Impressionist Painting on eBay
There are a few ways to bring up all the impressionist paintings on eBay and make a purchase of. Firstly, to bring up all the desired results then using the search bar at the top of any eBay page is simple. If the type of painting is known, or a type of impressionist is preferred such as Monet, then enter this and review the results.
Conversely, it may be more common to simply browse through all the impressionist paintings listed without having a specific idea of what will fit best in your home. Typing in "impressionist painting" will bring up many results which can then be narrowed down or sorted in the most preferable order.
The menu bar on the left-hand side of the page is extremely useful in this respect as it can pinpoint out the most suitable one.

To begin with, select the 'Art' category and then decide which sub-category is preferred. Such options as impressionist paintings themselves, canvas prints, drawings and prints can be chosen.
Selecting 'paintings' will provide the opportunity to choose more preferences. One of these is the period in which the painting was created. The 'Antique' era is classified as anything before 1900, whilst the 'Modern' era is anything after this date until the present day.
It is also possible to select a price range the paintings should be. This is useful for bring up the paintings with a certain budget, but if looking for more distinguished pieces, can also remove results that are on the economical side.
The location option is another category to utilise if concerned about the painting being delivered from overseas and potentially getting damaged in transit. It is also possible to narrow down the paintings to those within a certain distance of your location. Checking out the painting in person before it is finally purchased is an important consideration for a lot of art buyers; bringing up the items that are located within a small mileage can make this a lot easier.
Conclusion
Impressionism has been a popular art form since its introduction in the late 19th century by Parisian based artists such as Claude Monet. Impressionists often paint human environments which make it popular with amateur artist's aswell.
When coming to make a purchase, checking on eBay will bring up many of the different paintings on the market from a variety of artist's at different ability levels. Remember to stay safe when coming to use eBay ensure the painting is genuine and the right fit for your home.