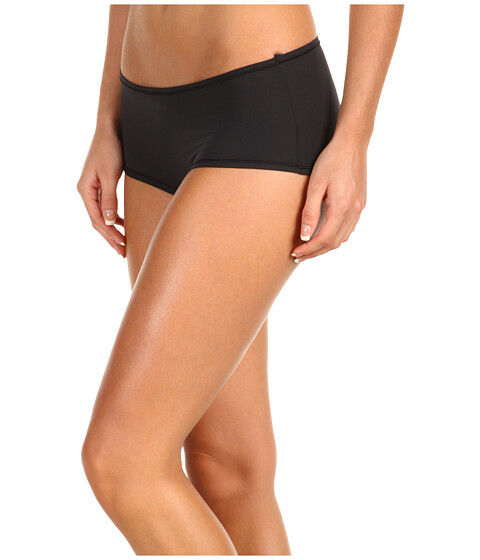 Men who adhere to a regular workout regimen invest in clothing and equipment that enhance their athletic performances. Workout gloves prevent hand blisters, workout shoes support the feet and ankles, and workout socks absorb moisture and provide more foot cushion. For all of the attention paid to workout clothing, many men neglect to consider perhaps the most important piece of workout clothing: underwear. In fact, some men do not even wear workout underwear, which is a strategy that can lead to injury and infection. Men's workout underwear is an essential article of workout clothing that does much more than protect the sensitive areas around the groin.
Men can find workout underwear at sporting goods stores, although they should consider looking for workout clothing that meets the rigours of their sport by shopping on eBay. For instance, cyclists have different workout underwear requirements than weightlifters. Before they step foot inside of a sporting goods store or navigate to eBay, men should learn why they should wear workout underwear, the types of workout underwear, especially compression shorts, and the fabric used to provide comfort and safety for both professional and recreational athletes.
Why It Is Important to Wear Underwear During a Workout
Some men do not wear underwear during their workouts, and while the practice of going bare seems harmless, there are ramifications of men not wearing underwear. Most of the ramifications centre on health problems.
Groin Injuries
Weightlifting is a workout activity that places an incredible amount of stress on the groin region. Most types of men's workout underwear can stabilise the groin region. Moreover, men's underwear reduces the size of vulnerable testicles, which can be crushed or strained during a number of workout activities. Workouts that can damage the groin area due to intense contact include weightlifting and squash.
Eliminates Moisture
Workouts of any kind create perspiration that proper workout clothing can absorb from the skin and evaporate into the air. Moisture build up can create infections on open skin wounds and prompt a build up of unhealthy fungus, the same type of fungus that grows on damp feet. Besides a jock strap, any other type of men's workout underwear does a good job of eliminating moisture.
Chafing
Some athletic short and long pants cause chafing along the inside of the thigh area. Men's athletic underwear prevents chafing by providing a barrier between the skin and athletic outerwear. The same concept applies to protect the sensitive groin area skin during cold weather workouts.
Types of Men's Workout Underwear
Workouts can involve a number of different exercises, some of which are performed solo during one workout and others that men combine into one workout. Men can lift weights, walk treadmills, swim, climb stairs, and participate in organised class aerobic workouts. Regardless of the type of workout, men should consider wearing one of the following types of workout underwear.
Type of Workout Underwear

Benefits

Jock Strap

Ultimate support, but not much else

Recommended for high impact workouts, such as running and squash

Performance Elite Jock Strap by Bike

Alternative to jock strap

Front cup and back panel

Elastic waistband sides

Great support, with minimum material

Full rear coverage

Ergonomic panelled pouches perfect for any workout

Wear with loose fitting men's workout pants

Comfortable fabric

Calvin Klein Tech Active Trunks

Reduce muscle fatigue levels

Great for endurance and strength building workouts

Made with breathable fabric

Used by cyclists for long distance cycling
Of the four types, compression shorts are the men's underwear type that provides all of the benefits of wearing men's workout underwear. Also known as sports underwear, compression shorts provide support, absorb and expel moisture, protect the genital area, and provide superior comfort. The last benefit, comfort, is primarily why compression shorts have become popular with professional athletes.
Types of Compression Shorts
Professional athletes began wearing compression shorts after research studies proved the workout underwear improved oxygen circulation to the muscles used during physical activity. For instance, compression shorts improve oxygen circulation to the legs during squash games. The health benefits of wearing compression shorts have prompted health clubs and fitness centres to begin selling them to members. While there are many brands available, three brands have more appeal to everyday users than other compression shorts brands.
2XU
2XU compression shorts support prominent leg muscles during and after strenuous workouts. Made with Dupont's Lycra, 2XU stabilises the upper portion of the thighs to prevent injuries. The proprietary DuPont fabric delivers superior compression, which reducing muscle vibration and enhancing blood flow. Many athletes attest to quicker recoveries after especially intense workouts.
Skins
Developed by a group of prominent sports physicians, Skins compression shorts implement Bioacceleration Technology that improves athletic performance by accelerating oxygen circulation to the legs. Skins possess gradient compression panels that mould the shape of the legs to conform to muscle structure. The muscles also receive strong support during physical activities that require deep knee bending and hamstring stretching. Anti-bacterial and anti-microbial substances inhibit the growth of harmful bacteria.
Nike
Nike was the first athletic apparel company to produce compression shorts for different sports. The durable proprietary Dri-FIT fabric manages moisture accumulation by using air flow to evaporate sweat and regulate body temperature. Nike compression shorts utilise a four-way stretch fabric that provides comfortable support under loose fitting athletic shorts. This popular brand of compression shorts is popular amongst professional American football, baseball, and basketball players.
Fabric Options for Men's Workout Underwear
While men have a handful of workout underwear types from which to choose and an additional array of compression shorts brands that provide all the benefits of wearing men's workout underwear, men still have to choose the fabric, or fabrics, that make up a pair of workout underwear. Fabrics vary by strength and durability, but the most important factor is the fabric comfort level. Workouts involve high-intensity movements that can cause skin rashes and irritations around the waist and down each leg.
Combed Cotton
The cotton combing process removes all of the short fibres and tiny debris left by the plant. This results in a more uniform and shimmering yarn. Combed cotton is a popular workout underwear fabric for cyclists because of its ability to prevent chafing.
Coolmax
Coolmax is a polyester fibre that manufacturers use in workout underwear to remove moisture from the body and transfer it to the garment for quick absorption. This leaves an athlete feeling cooler and drier. Coolmax workout underwear resists fading and it does not wrinkle or shrink during a machine wash. Coolmax works best outdoors where there is enough air circulation to evaporate sweat.
Egyptian Cotton
Egyptian Cotton gets its name not only from its origins, but also because it is extra-long staple (ELS) cotton. ELS cotton is the softest cotton and it provides supreme comfort to athletes who work their legs at a frenetic pace during athletic competitions. Although ELS cotton is considered high-end, prices have fallen enough to allow recreational sports participants to afford Egyptian Cotton.
Italian Nylon
Italian Nylon contains some Lycra to provide extra stretching and recovery capabilities. Athletes enjoy the four-way stretch and abrasion resistance of this fabric. Endurance athletes tend to choose Italian Nylon for its strength during high-performance endurance events, such as marathons. Antimicrobial agents help heal open wounds that occur during competitions.
Microfibre
Men's microfibre athletic underwear contains very fine filaments that are lightweight and supple. Manufacturers pack microfibre filaments so close together that the fabric prevents moisture from passing through, but it allows the amount of air flow needed to evaporate the moisture. This is a popular fabric used to make compression shorts.
Pima Cotton
Pima Cotton is the generic name of ELS cotton that grows in the United States and Australia. Some manufacturers refer to Pima Cotton as be a blend of Egyptian and American ELS cotton. The blend strengthens Egyptian ELS cotton, while adding softness to American ELS cotton. The hybrid has a silk-like feel that helps prevent chafing, while providing users with above average durability.
Spandex
Spandex is a popular synthetic fabric made from polyurethane. The capability to expand makes Spandex athletic underwear a favourite amongst runners and cyclists. Aside from high elasticity, Spandex is also lightweight, durable, and does not absorb water or body oils. It is a viable alternative to athletes who are allergic to latex.
Buying Men's Workout Underwear on eBay
eBay offers a wide selection of workout underwear to meet the needs of virtually every type of athlete. Buyers type keywords into eBay's search engine, and then they navigate through the search results to find a seller that has a pair of men's athletic underwear that matches their criteria. You should type specific keywords into the search engine to reduce the number of returned search results. For instance, type "large Nike compression shorts" or "men's cycling underwear" to find specific types of workout underwear. Once you find a seller, click on the seller's product page to review the accepted payment methods, delivery terms, and return policy.
Consider buying from eBay's Top-Rated Sellers. eBay indicates the top-rated sellers by placing a ribbon icon next to seller product photographs. These sellers have earned reputations for selling high-quality products and running fair auctions. eBay also lists customer feedback on seller product pages. Look for sellers who have garnered positive feedback over the past year. Once you establish a business relationship with an eBay seller, you may be able to access that seller's eBay store to buy directly from the seller. Moreover, the seller may offer discounts and bundle products from within the eBay store.
Conclusion
One of the more sensitive and neglected areas on an athlete's body is around the groin area. Yet, many men do not take steps to prevent the painful injuries that occur because either they do not wear workout underwear or they wear the wrong type of underwear. There is an extensive selection of men's workout underwear that provides the type of muscle support, oxygen flow, and antimicrobial properties to ensure men maintain their vigorous health. While athletic apparel companies produce workout underwear that caters to individual sports, men should at least buy a basic pair of workout underwear to prevent chafing and muscle strains.
Men's compression shorts, which are the type of workout underwear used by many professional athletes, are the best workout underwear choice for recreational athletes. Compression shorts are constructed with highly breathable fabrics that reduce leg muscle fatigue and increase endurance. Cyclists and long distance runners especially benefit from wearing compression shorts. The type of fabric used to make workout underwear also influences athletic performance. Choosing the right fabric can enhance air flow, absorb sweat, and prevent painful chafing. The question is not whether to buy workout underwear, but which type of workout underwear to buy.