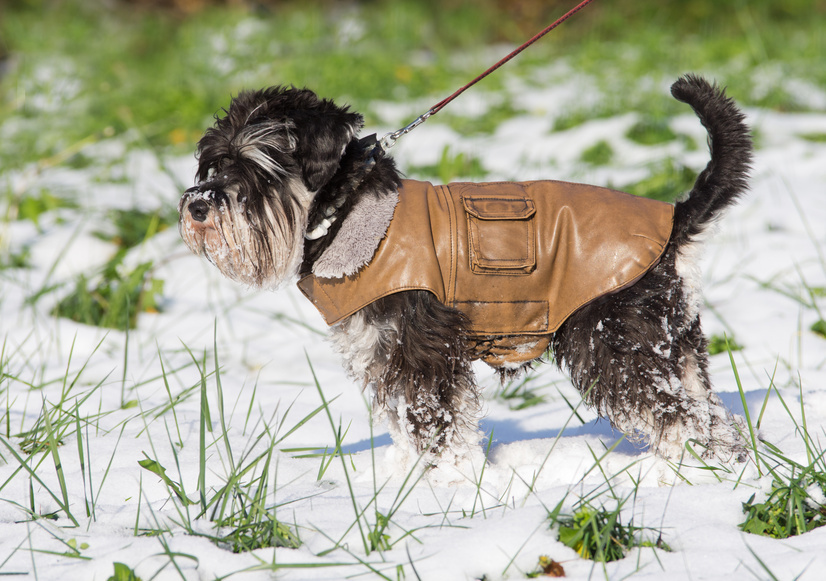 Dog jumpers keep your pet warm, especially if it is not good at regulating its body heat. If you have a smaller dog, then a dog jumper is appropriate in colder weather, although not necessary. While many dog jumpers are cute, you want to make sure that you get the correct fit, a flattering type, and a style that looks good on your pup.
Dog Jumper Sizing
Sizing is the most important part of buying a dog jumper because it affects how comfortable the dog is, and how cute it looks. You have to measure the length of your dog's body and the circumference of its neck and chest, and then use those measurements to find a suitable dog jumper. Sizing ranges from XS to XL, but each manufacturer has a slightly different size standard. Size XS is usually for chihuahuas and toy dogs; small is for small size dogs like beagles, cocker spaniels, and terriers; medium is usually for larger dogs like Dalmatians and pugs; and large is usually for German shepherds or Labrador sized dogs. If your pup is still younger, it may fit into a smaller size, so your best bet is to find the closest measurement and go with that. Most pet clothes do stretch a bit as well, which helps to ensure that the jumper fits snugly.
Types of Dog Jumpers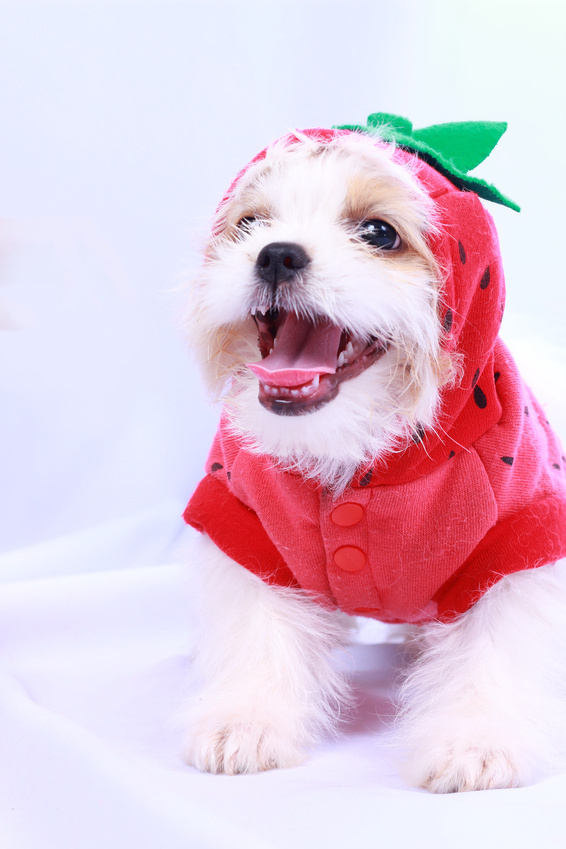 There are several types of dog shirts and if you want one that looks cute, then you have to find a style that you like. Dog sweaters are knit jumpers that usually go halfway down the dog's back. One-piece jumpers are cute because they do not feature straps, and look most like real jumpers. Strap-on jumpers are better for larger dogs that are harder to dress. These jumpers fit on like a coat rather than a sweater and then buckle, snap, or strap together under the belly. You can also choose a dog jumper that looks like a coat or a hoodie.
What to Look for in Cute Dog Jumpers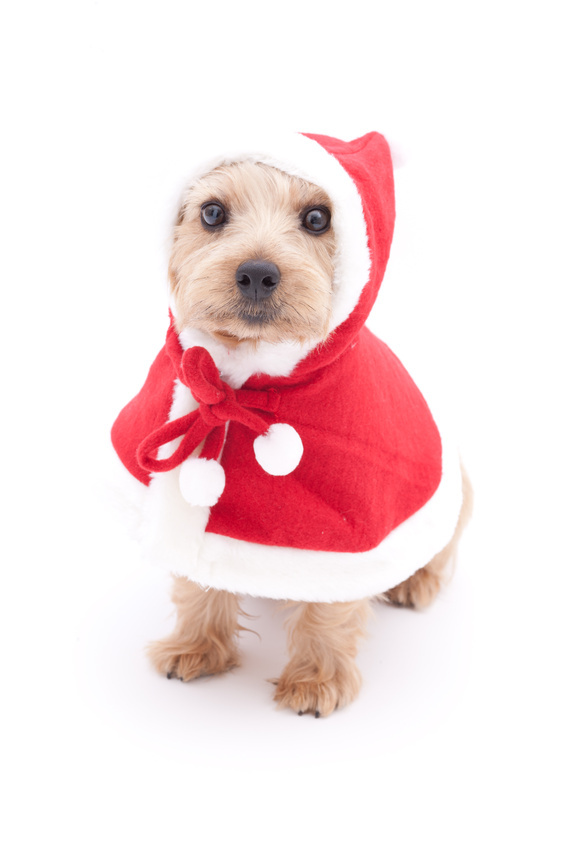 Every dog owner has his or her own definition of cute, so you will have to make your own decisions on which dog clothes to purchase for your pet. You can choose a plain dog fleece sweater if you want something nice and comfortable for your pup, but you can also get a themed option such as a Christmas jumper, or pick a dog jumper with random prints such as hearts, checkers, or plaid, depending on what you like.