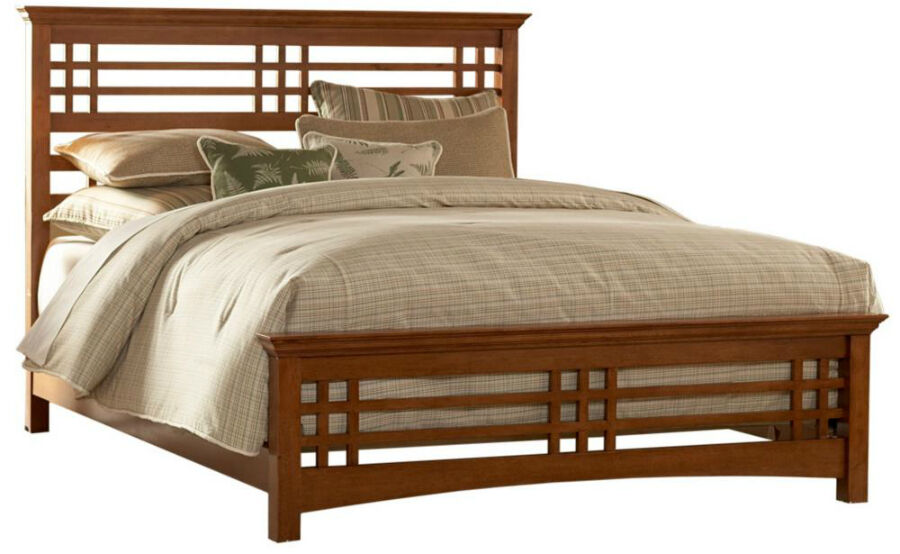 It is widely recognised that having a good night's sleep is a crucial factor for good health and wellbeing. Choosing the right bed for optimum sleeping comfort is of vital importance, and it is essential to make the correct decision as, on average, the relationship with a bed lasts typically seven years at a time.
Bed Sizing Advice and Points
The size of the bed is probably the most important consideration when purchasing a new bed. It is recommended that a bed be around 6 inches (15cm) longer than the tallest person using it, and anyone over 6 feet tall will certainly find a king size bed of benefit. People who tend to sprawl out in their sleep will also profit from a larger mattress, as would those who share their bed with children or animals from time to time. A bigger bed and more space available equates to less chance of being roused in the night by a partner. A useful technique to ensure that there is enough room for both parties to sleep undisturbed is to lay side by side, with arms tucked behind heads and elbows protruding outwards, and actually measure how much width is required.
Approximate UK Sizes

Type

Inches

Feet & Inches

Centimeters

Small Single

30 x 69

2' 6" x 5' 9"

75 x 175

Single

36 x 75

3' x 6' 3"

90 x 190

Small Double

48 x 75

4' x 6' 3"

120 x 190

Double

54 x 75

4' 6" x 6' 3"

135 x 190

King

60 x 78

5' x 6' 6"

150 x 200

Super King

72 x 78

6' x 6' 6"

180 x 200
A word of caution: great care should be taken to make a note of the exact dimensions of the beds on offer. Even though they may be described as a "king", sizes can vary slightly, especially if not from the UK, as there is no legally recognised sizing guide. Ensure that the precise measurements are listed from the seller and try to buy both the base and mattress together, or at least from the same manufacturer, as the two are usually constructed to work in harmony. The base of a bed does have an influence on the sensation and operation of a mattress so it can sometimes be a mistake to purchase a new mattress in isolation; the effectiveness and lifespan of the new mattress can be severely impacted. Guarantees can also be affected, so be sure to check.
Considerations with Purchasing a King Size Bed
The most obvious factor when purchasing a king size bed is available space, so measure the room to be sure it can accommodate one. Other bedroom furniture needs to be taken into account, such as bedside tables and nightstands, so make all calculations prior to ordering. As most divans are commonly split into two, and bedsteads are usually delivered in parts for erection on site, the actual access is not as significant an issue as the amount of space available in the bedroom. Other practical tips include allowing for movement around the bed to fit on the bedding and to double check that wardrobes can be opened once it is in place. Another point to bear in mind is that the bedding can be more expensive for king sized beds.
Types of Support
As everyone is different, it is important to recognise which type of king bed and mattress is required. Most manufacturers make beds in varying degrees of tension; soft, medium, and firm. In general terms, the heavier the sleeper, the firmer the mattress needs to be, but this can be difficult to gauge as, like the sizing issue, there is no standardised measure of tension. The height of the bed should also be taken into consideration as some beds, especially divans with drawers, can be quite high. It was once commonplace to believe that the firmest beds were best for bad backs; however, recent research shows they could actually make some conditions worse. "Orthopaedic" does not mean that it has been recommended by the medical establishment; rather that it is made with the strongest 12.5 gauge spring and is therefore normally the firmest on offer. The best option for most is simply a supportive and comfortable mattress which achieves the best sleeping position possible. A bed that is too soft can cause back pain due to slumping; the side effects of an overly hard bed are aches on pressure points like shoulders and hips. The ideal scenario should allow the spine to remain in horizontal alignment and the mattress should preferably mould to the body shape whilst remaining supportive.
Types of Bed
| | |
| --- | --- |
| Divan | King sized divans mostly come in two halves which slot together to make a base and the mattress fits on top; essentially an upholstered box. Some divans come with storage drawers underneath, although this will cost more or there are more budget versions with a sliding door allowing access underneath. There are also Ottoman style divans available which work with a hinge on one side, allowing access to the underside of the base. |
| Bedstead | King sized bedsteads support the mattress with a frame and come in a vast array of styles such as wood, metal, plastic, and upholstery. The mattress is ordinarily supported with wooden slats, although there are other arrangements, which include flexible or wire mesh. Luxurious types of bedstead include four poster beds and sleigh beds. |
Types of Mattress
When selecting a king sized bed, it is useful to know a little about the various types of mattresses available. The first point to note, although rarely seen once acquired, relates to the "ticking" or the cloth covering the mattress; woven or knitted high quality cotton yarns or viscose, as opposed to printed polyester or polypropylene, are often an indication of a better quality bed. The former are harder wearing and longer lasting and considering the length of time for which the bed will remain in service, are definitely worth paying extra for. Mattresses are then either quilted or tufted to keep their various layers in place; quilting means to sew the material together in a decorative fashion, whereas tufting refers to lengths of cord which are threaded through the mattress at regular intervals and held in place with tags or washers. There are fundamentally two types of mattress available, those with springs and those without. Most of the mattresses in the UK use a system of springs which create the main support of a mattress. By varying the format of the construction, the amount of coils, the wire thickness, the height, and the total number of springs, the outcome of the overall tension can be adjusted. Foam is the alternative to using springs.
Types of mattresses with springs:
| | |
| --- | --- |
| Coil sprung | An open coil or open sprung mattress (also known as the Bonnell spring) is made of coils of hourglass shaped wires arranged in rows which are connected to one another. |
| Continuous spring | Continuous spring, also known as Miracoil, as the name suggests, is made with a single length of wire which runs from head to toe. |
| Pocket sprung | Pocket sprung mattresses have their springs encased in small sections of fabric in tight rows allowing them to contour to the body. Mainly associated with the more quality mattress. |
Types of mattress without springs:
| | |
| --- | --- |
| Latex | Latex, made from the rubber tree, is a durable material with natural elasticity which recovers shape when pressure is removed. Ideal for allergy sufferers. |
| Visco elastic | Visco elastic, generally known as memory foam, is a type of polyurethane foam which works with body heat to gently mould to the body shape and then slowly recovers once pressure is removed. Very supportive as it expands in any hollow areas. |
| Polyurethane | Polyurethane is frequently used and adaptable, this is a synthetic petroleum based foam. |
Finding King Size Beds and Mattresses on eBay
Head to the eBay homepage and select the All Categories and click on the link to Home & Garden.. From this subcategory, select Furniture & Living on the left and then scroll over to click on Beds & Mattresses. Search the available listings or using the options on the left, refine the search further. Another way is to search for a specific item, perhaps a preferred brand is known, so simply enter this into the search box at the top of the page.
Conclusion
Remember: a good-quality bed is an investment, so the best long-term value does not always have the cheapest price tag. Check recommendations and reviews thoroughly as the better quality the bed, the longer lasting and more effective it will be. The decision about which to select should not be made lightly – with an average usage time of 20,000 hours during its lifetime, it can make a significant difference to the quality of life of the individual.