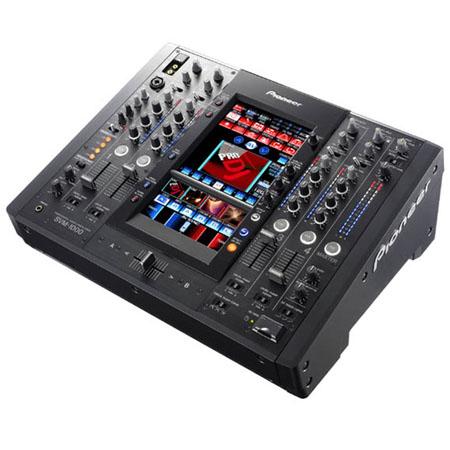 Professional audio equipment encompasses a wide range of components, including sound desks, amplifiers, loudspeakers, microphones, audio mixers, and turntables. Professional audio equipment may be designed for use in a recording studio, a small concert hall, or for use in large outdoor arenas, and the type of sound individuals want to create can help to determine what type of audio equipment is required, as well as what type of features are needed. Professional audio equipment can be purchased from selected electronics stores, specialty audio stores, and music stores. Alternatively, eBay has a wide selection of audio equipment for sale designed to produce the high quality sound that professionals require.
Consumers looking to purchase the right type of professional audio equipment can benefit from understanding the different types of equipment designed for different jobs, such as the equipment used for sound recording and mixing, equipment used by musicians, and the components that DJs require. Understanding what to look for, power output abilities, brands, and features help consumers make an informed purchase decision.
Professional Audio Equipment for Different Jobs
Many different groups of individuals use professional audio equipment for a range of jobs. Sound technicians and audio engineers, musicians, and DJs require the use of professional audio equipment to produce the quality and type of sound they are after. Professional audio equipment differs from consumer audio equipment in a number of areas, and it is designed to offer the user greater flexibility and creativity with sound, increased power, heavy duty connectors and cabling, higher audio output levels, stronger construction, and superior sound quality.
Professional Audio Equipment for Sound Recording and Mixing
Audio engineers need a special range of professional audio equipment. Their role focuses on music, electronics, acoustics, and digital audio software. Professional audio equipment for sound recording and mixing is used in recording studios, at live recordings, and concerts. Although a sound technician utilises and controls virtually all types of audio equipment, from speakers, to microphones, to amplifiers, their main piece of equipment is a professional sound desk.
Sound Desk
The vast majority of mixers are digital, and individuals have the choice of purchasing mixers designed for live performance or for use in a recording studio. Yamaha sound mixers and Mackie sound mixers are a popular choice for many audio engineers.
In order to purchase the right sound desk, consumers should consider whether to purchase a powered or unpowered desk. The majority of professional audio technicians use unpowered sound mixers. Other aspects to consider are how many line inputs and outputs they need, the equalising ability of the sound desk and how much flexibility it offers, and whether to choose a desk with built-in effects or one that allows effect components to be added.
Professional Audio Equipment for Musicians
Musicians tend to use professional audio equipment that includes loudspeakers, amplifiers, and microphones, not to mention the wide range of musical instruments and their accessories, such as guitars, drums, and percussion instruments. When looking to purchase the right type of professional audio equipment for live performances, musicians should consider the size of crowd they play to. Small and intimate indoor performances require different equipment than those who play in open air concerts to thousands of people.
Amplifiers
Amplifiers may be solid state or tube types, combined or separate with individual head and cabinet components. Combo amps are ideal for playing in small venues, while separates are used by those performing in large arenas. To find the right type of amp, individuals may consider their options, which include power output ratings, amplifier construction, as well as channel switching, reverb units, and effects loops. Popular amplifier brands include Roland, Behringer, and Peavey.
Loudspeakers
Loudspeakers are what projects the sound, and come with a range of different abilities. One of the first aspects to consider is whether to purchase powered or unpowered speakers. Musicians who want the convenience of not having to carry as many pieces of equipment around with them and ease of use may prefer powered speakers. Other considerations when looking at the right type of loudspeakers to purchase include speaker size, power output, and the number of speakers required.
Microphones
Any musician understands the importance and need for a good quality professional microphone, whether it is to be used in a studio or for live performances. When looking for top of the range sound quality, brand really does make a difference. Highly respected brands, such as Shure, Rode, and Neumann, offer exceptional sound quality and construction.
Professional microphones can be dynamic, used for live performances, or condenser microphones, used in studio recording. Low or high impedance, unidirectional or omnidirectional, wired or wireless options are also important considerations for consumers before going out and purchasing a new professional mic.
Professional Audio Equipment for DJ'ing
DJs require the use of professional audio equipment to ensure top quality sound and the ability to create a wide range of sounds and effects. The common equipment DJs use includes audio mixers and turntables.
Audio Mixers
An audio mixer allows a DJ to combine multiple sound tracks into one smooth sound. Audio mixers range in the number of channels they offer, whether they are analogue or digital, and whether they are rack mountable. A crossfader is usually built into the mixer, and individuals should always consider the quality and range of the crossfader to ensure it suits their specific needs. Other features to consider when looking at buying the right type of audio mixer is the equaliser options, cue controls, and line switches. These features allow the user greater flexibility and creativity in producing a wide range of top quality sounds. Brands like Allen & Heath, Rane, or Stanton produce top quality professional audio mixers for DJ'ing.
Turntables
A turntable is what a DJ uses to play and control tracks. Often referred to as a table or deck, a turntable comes in two main types. Consumers can choose direct-drive turntables, which tend to be favoured by professionals because of the control they offer the user. This type of turntable uses a motor and magnet to drive the table. The other option is a belt-drive turntable. This is a better option for those starting out. They tend to be less expensive and easier for inexperienced DJs to get used to using.
The Various Components of Professional Audio Equipment
Apart from the main pieces of professional audio equipment already mentioned, there is a vast array of audio components that professional audio technicians, musicians, and DJs use on a daily basis. Some components are extremely intricate and require experience and knowledge to use to their fullest potential. All professional audio equipment is designed to create perfect sound quality and give the user greater flexibility to be creative with the sound they want to produce. The following table provides a list of the various components used by audio professionals and a brief description of each.
| Audio Component | Description |
| --- | --- |
| Mixing Desk | Allows one to create different sounds and effects to produce perfect sound quality |
| Amplifier | Amplifies the sound made and transmits this to the loudspeakers; different types of amps available include preamps and power amps |
| Loudspeakers | Transmits the sound an audio technician or musician creates and mixes; important to consider speaker size and power output ability |
| Microphones | Used to transmit voice with crisp quality and clarity, microphones are designed for use in studios and live performances |
| Signal Processors | Allow users to create unique sounds; used in recording studios and for live performances; similar to an amplifier, signal processors compress and limit various sounds and sound aspects |
| MIDI Interfaces | Allow the user to connect together and control various pieces of equipment, such as keyboards, control surfaces, trigger pads, and sound modules |
| Control Surfaces | Allows audio technicians to manipulate computer controls from a control surface as opposed to a computer keyboard |
| Instruments | Musicians require instruments to play, these include different types of guitars, drums and percussion instruments, as well as string and woodwind instruments |
| Cables | Cable quality can significantly affect sound quality; cables and connectors need to be heavy duty, durable, and well-insulated |
In order to buy the right type professional audio equipment, consumers need to understand how each different component works and then work out exactly what features they require from the various components. When buying any audio equipment, buyers are advised to familiarise themselves with the different sounds various brands offer.
Buying the Right Professional Audio Equipment on eBay
To find the right professional audio equipment on eBay, you can search by typing "professional audio equipment" into the search bar on eBay's home page. If you want to search for something more specific, such as a "preamplifier" or a "Pulse loudspeaker", you just type this into the search bar. Alternatively, you can use the various search categories to filter your results. These categories include searching by the condition of the equipment, price range, seller type, or buying format.
Once you have found the right professional audio equipment to buy, it is recommended you carefully read the item's listing description, taking note of delivery options and costs. It is important to factor in all delivery costs on top of the purchase price and understand the estimated delivery date of the particular item. Because professional audio equipment can be expensive to buy, you should choose the more expensive delivery option, such as track and trace, to ensure it arrives safely and in one piece.
Conclusion
When looking to purchase the right professional audio equipment, consumers should consider how they plan to use the equipment and how much money they want to spend on each component. Professional audio equipment tends to be quite expensive, so it pays for consumers to know what they are looking for and what type of sound quality they want to create. Audio equipment that professional sound engineers, musicians, and DJs use includes sound desks, amplifiers, loudspeakers, microphones, audio mixers, and turntables. Other necessary equipment includes cables, headphones, musical instruments, and various audio processors and controllers.
Choosing to purchase professional audio equipment on eBay enables buyers to utilise eBay's simple search methods, secure payment options, and reputable sellers to find the right pieces of audio equipment to meet their specific needs and budget. With the option to purchase new or used equipment, buyers can take advantage of the competitive prices that eBay has to offer.