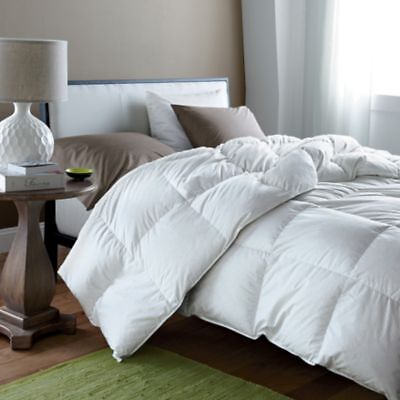 Knitting has gained in popularity over the past decade or so. Knitting provides a relaxing way to spend time with oneself or with a group of friends. One of the important concepts of knitting is that of gauge. But what is gauge, and how does it affect the everyday knitter? Knitters can determine the gauge of a knitting project by counting the number of stitches per inch. An average knitter knits the number of stitches with the gauge of needle listed in a knitting project.
This provides a misnomer, as most knitters fall on either side of average, some knitting their stitches looser and others knitting them a little tighter. In essence, individual knitters find it hard to knit the exact number of stitches and so must adjust the gauge of the knitting needles that they use to account for this challenge. Before beginning a project, knitters should try to find the right size knitting needle that works best for them. Knitters can find various sizes of knitting needles at local craft shops and online at eBay.
Knitting Needles Types
Knitting needles come in several types that allow knitters to create the perfect stitch sizes for their particular project. The following sections describe needle types, which include straight, circular, double-pointed, and interchangeable needles.
Straights
When one thinks of knitting needles, a straight style needle probably comes to mind. These types of needles come as a pair usually in lengths of 18, 25, 30, or 35 centimetres. Use these needles for smaller-scale projects, such a baby blankets, wraps, scarves, or other items that require knitting in sections and then sewing them together; this is also known as "piecing".
Circular
A versatile needle style, knitters use circular needles for projects of almost all sizes. These needle types include two short-pointed ends connected with different lengths of cord, usually constructed of plastic. Circular needles most often come in 40, 50, 60, and 81 centimetres. Knitters can also use these needles effectively for large projects, such as large blanket and seamless sweaters.
Double-Pointed
Double-pointed needles (DPNs) are short needles that feature points at both ends. Commonly sold in sets of four or five, they are designed for knitting without a seam, also known as "knitting in the round". Double-pointed needles are oftentimes used to knit items like baby hats, socks, are seamless sleeves.
Interchangeable Sets
Those who knit often should consider an interchangeable needle set. These sets include short needle tips, like circular needle ends, in different sizes and different cord length. Knitters can combine the needle tips and cords to create circular sets in varying sizes and lengths. Knitters can also use certain interchangeable sets to create different straight needle set lengths. Users either assemble these needles by screwing the pieces together, snapping them in place, or using a key to attach points to the cords.
Knitting Needles Materials
While different needle types feature different qualities, material choice comes down to a knitter's personal preference. To find the right needle, knitters should try out each type and decide what feels right. The following sections describe commonly used knitting needles, including wood, metal, and plastic.
Wood Knitting Needles
Currently, most knitters prefer wooden needles, with bamboo needles now the most popular needle type. The benefits of a hardwood needle include a smooth finish and even knitting speed. They also feel warmer and softer to the touch compared to metal or acrylic needles. Traditional wood needle types generally cost more. However, bamboo needles cost less than traditional wood needles.
Metal Knitting Needles
Most often metal knitting needles are made out of aluminium, as well as occasionally brass or nickel. The benefits of metal needles include faster knitting speeds, smoother surfaces, and increased durability compared to wood or plastic needles. Knitters often find metal needles easier to use with yarns, which can sometimes catch.
Plastic Knitting Needles
The benefits of plastic needles include it being a less expensive option, as well as a good starter needle for beginning knitters. Others features include a lighter weight compared to wood needles, as well as increased smoothness. In addition, plastic needles come in extended sizes, making for a great option for those knitters looking to knit larger stitches.
Other Types of Knitting Needles
Other knitting needle types include poured resin or glass. Both feature a smoother and denser needles. However, they are often times harder to find.
Determining the Correct Knitting Needle Size
Knitting projects typically call for knitting needles of certain sizes. Generally, the size called for holds true in most cases, but each individual knitter tends to hold the yarn and needles in slightly different ways. This, in turn, can cause the number of stitches within a centimetre to vary slightly, affecting the actual gauge of knitting needle that knitters should use. The sections below should help shoppers determine the different gauges of knitting needles that they need for their specific knitting projects.
Knitting Needle Gauge
Using the correct-sized knitting needle for a project can make a big difference. When sizing needles, knitters can look on the following chart to determine the size needles they want, as well as do a conversion from the American size to British and Metric.
| Metric (mm) | British | American |
| --- | --- | --- |
| 2 | 14 | 0 |
| 2.25 | 13 | 1 |
| 2.75 | 12 | 2 |
| 3 | 11 | N/A |
| 3.25 | 10 | 3 |
| 3.50 | N/A | 4 |
| 3.75 | 9 | 5 |
| 4 | 8 | 6 |
| 4.5 | 7 | 7 |
| 5 | 6 | 8 |
| 5.5 | 5 | 9 |
| 6 | 4 | 10 |
| 6.5 | 3 | 10.5 |
| 7 | 2 | N/A |
| 7.5 | 1 | N/A |
| 8 | 0 | 11 |
| 9 | 00 | 13 |
| 10 | 000 | 15 |
| 11 | N/A | 17 |
| 19 | N/A | 19 |
| 25 | N/A | 50 |
Even though a knitting project might call for a certain size knitting needle, different knitters can produce different results using the exact needles required. This has to do with the level of tension a knitter holds the yarn at, which in turn affects the number of stitches produced in an inch of knitting. Knitters should determine which gauge of knitting needle they actually need before starting a project.
How to Size Unmarked Knitting Needles
A knitting gauge comes in handy when knitters do not know the size of a pair of needles they own. Most knitting gauges use both American and metric sizing. Sizing knitting needles involves sliding the needle into the holes on the gauge until the needle just slides though with little to no wiggle room.
Needle Storage
When storing knitting needles, knitters should use tall, cylindrical containers that feature padding at the bottom to protect the needle points. Any plastic or fabric bags similar to a cosmetic or chef's knife bag allows knitters to store knitting needles together but separate and allows knitters to roll them up to save space. Circular needles store better when kept on a hanging device. This allows the cables to not get wound up. Another useful tip includes soaking plastic or nylon circular needles coiled tightly in hot water for a few minutes before use. This gets the needles to uncoil and relax, making them easier to use.
Find Knitting Needles on eBay
When shopping online at eBay, make sure to search for knitting needles using key phrases that describe your specific needs. Do this by entering keywords into the search box located on each eBay page. Use terms like "aluminium knitting needles" or "grey knitting needles", for example, to begin a product search. Once a list of results pops up, shoppers can select more applicable products by clicking on a specific category.
eBay offers site visitors with valuable resources that help explain the search process, including eBay's search tips page. When visiting this page, shoppers can find help on how to effectively search eBay for certain products. Another great option includes eBay shops, which provide shoppers with more products options, including knitting needles.
Browsing for products on eBay gives shoppers a quick and easy way to find items of their choice. Remember that when browsing, read through each interesting product listing for specifications like product cost, item quality, sizing options, available colours, and any other pertinent terms of sale. And just click the Ask a Question link on each seller's listing page if you have any other questions. Finally, always read through each seller's feedback rating to make sure previous customers rated them highly. This rating can give a shopper that added confidence that they are dealing with an excellent seller.
Conclusion
Knitters should know whether they knit their stitches tight or loose when buying knitting needles for use with various projects. This should allow them to buy the appropriate size knitting needles the first time around. Knitting the correct stitch size for a project is an important step toward completing a knitting project as close to the original dimensions as possible. Knitters can determine this by knitting a swatch composed of stitching using a certain needle size. They can then compare the number of stitches they accomplished to what the project lists as the average amount and adjust the size of the needle used to compensate for the difference.
In addition to using the right size knitting needles, knitters can also buy knitting needles made in various materials. Largely dependent on knitter preference, the multitude of knitting needle materials each feature different benefits. Combined with the different types of knitting needles available and the different material types, shoppers can select the right needle that meets their knitting needs. Knitters should keep all of these options in mind when shopping for knitting needles at local craft shops and online on eBay.