You may not think that tyres make a big difference when it comes to your car's performance, but in actuality they can turn your car from a simple vehicle into a high-performance driving machine.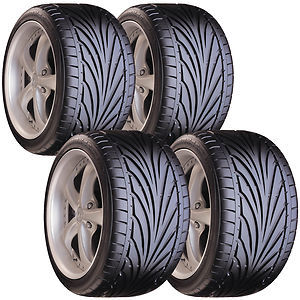 Tyres, tyres, tyres
All Weather Tyres
Winter Tyres
Summer Tyres
4x4/Off Road Tyres
Used Tyres
Accessories
Spending money on new tyres will get the job done, but it's not the ideal way to get the most bang for your buck.

All Weather Tyres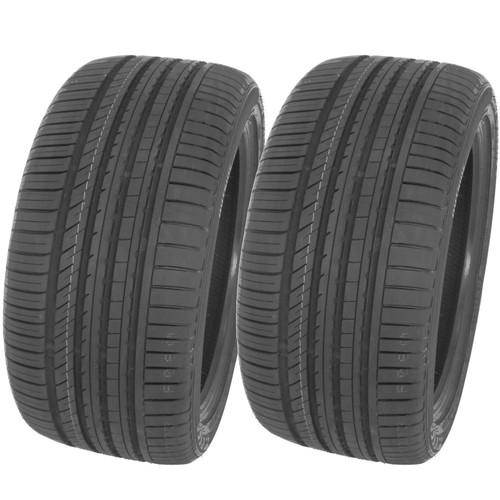 If you are going to purchase one type of tyre, then all weather tyres are the best option for you. They are the most versatile choice, performing just as well in the snow and sleet conditions as they do in the summer, meaning that you don't have to go through the rigours of switching out your tyres when the seasons change.

On top of being a great year-round option, all weather tyres are extremely common, as almost all cars come with all weather tyres today (with the exception of performance sedans and heavy duty off-road SUVs). If you are simply looking for a great new tyre, then all weather tyres will fit your needs well.


Winter Tyres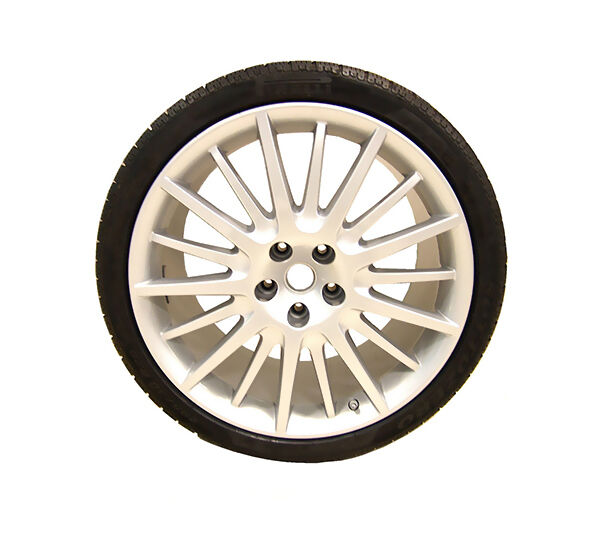 If you have finally gotten tired of slipping all over the road during the winter months, then the thing that you want to do to really supercharge your snowy performance, is investing in a good set of winter tyres.

These tyres have specific groove designs that are better able to grip onto snow and ice, cutting through even the most egregious weather conditions. On top of that, they are often made with a softer material, helping the tyre stay more flexible when it's extremely cold outside.

Just think, if you want the best performance out of your car, then having a big engine or great handling doesn't mean anything if your car can't grip the road. Make sure that you get a great pair of winter tyres and leave all of those nasty winter driving stories to other people.

Summer Tyres


You might find that your all season tyres are great in the snow, but your car's performance is a bit lacking in the summer. If that is the case, and you find yourself wanting to upgrade your handling in summer months, a pair of summer tyres will do just that.

These tyres have a slightly harder rubber material, allowing them to retain their shape better when driving on hot asphalt. They also have a little bit less traction in colder, snowy climates, but interestingly enough have better traction when it comes to wet roads, given their 'stickier' handling when it's warmer.

If you are a true tyre connoisseur, then you might favour a pair of summer tyres in the summer and a pair of winter tyres in the winter. What about spring and fall you say? Well, you can use both summer and winter tyres in these seasons, as long as you realise that summer tyres will do better in above-freezing temperatures, and winter tyres will do better in below-freezing temperatures.

4x4/Off Road Tyres

While all of the above tyres are great for different seasons, when you want to go off-road, then the only choice is to choose a 4x4 tyre. These will help you grip uneven terrain, navigating it like a pro, even if your car isn't perfectly suited to it.
Off road tyres
will help you improve your car's handling on dirt and grass surfaces as well. While you might not think of these types of driving surfaces as uneven, they are actually much more difficult for your car to handle on given that the surface moves underneath your tyres. The improved grip of off-road tyres compensates for that problem and will leave you much more comfortable when you take your car into new areas.
Used Tyres
Finding
used tyres
can seem like a lesson in itself, but in reality there are only a few things that you need to worry about when purchasing used tyres.
Used car tyres are a good deal when you can find ones that still have a fair amount of tread on them. If they are completely bald, then they won't do your car any good, no matter how cheap they are.

On top of finding tyres that are only partially worn, you want to make sure that they don't have any imperfections. A reputable seller will show you pictures of the whole tyre, allowing you to see if there are any holes or shrapnel poking through the tyre, a potentially major problem down the line.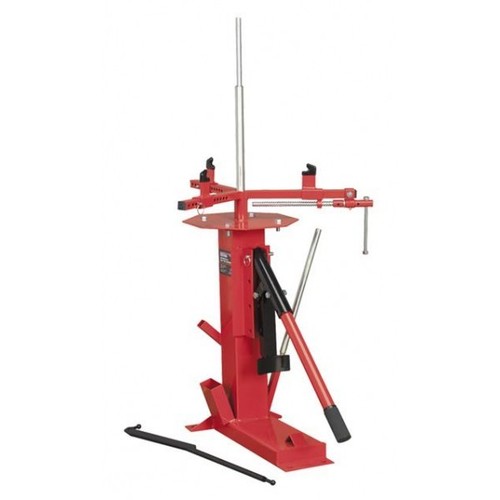 Accessories
Want to put your tyres on yourself? If so, picking up a low cost tyre machine is a great way to do so. This tyre machine will make switching out your tyres as easy as possible, and reduce the number of times that you have to go to the mechanic, something that can be a costly errand.
Whenever you drive your car, there is the chance that air could leak out of one of your tyres. If that happens, everything from your gas mileage to your car's handling goes down the tubes. Keeping a tyre inflator around just in case is a great choice, and an extremely inexpensive one at that. Rather than waiting for a blown tyre to sideline your vehicle, keep your tyres inflated at all times with a portable tyre inflator.

Look around and you can just as easily find tyres and accessories on eBay that rival any options found in stores today, and at a much lower price.
---