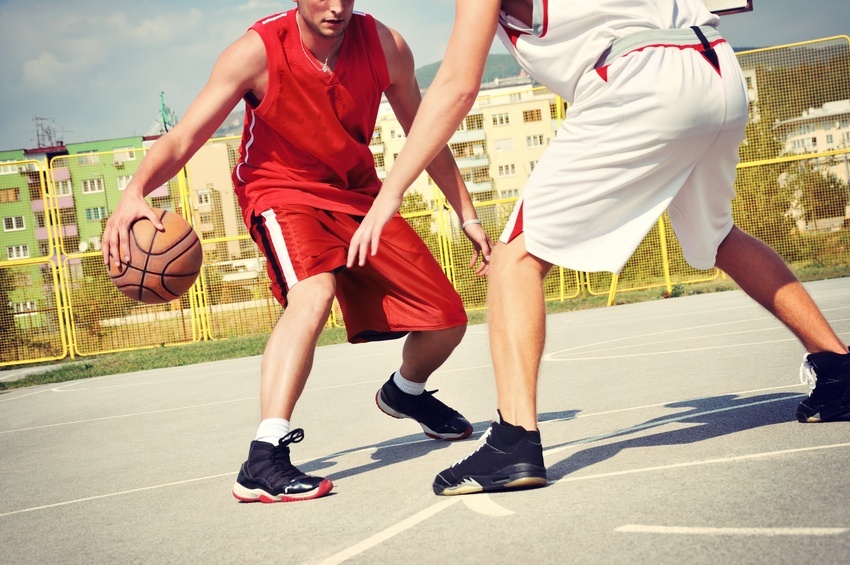 Known for high-performance trainers, Puma offers a wide variety of court shoes for men, women, and children. Comfortable, supportive, and stylish, Puma sport shoes are perfect for all types of activities. Check out the different kinds of Puma sport shoes before you invest in the right pair for you and your family members, and do not let the wrong shoes keep you out of the game any longer.
Women's Puma Court Sport Shoes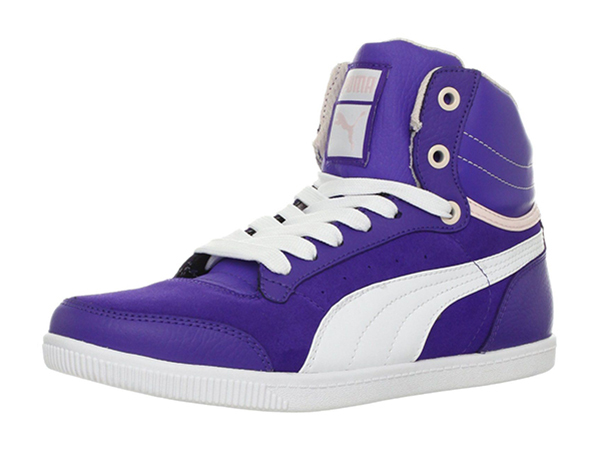 Puma trainers for women include many styles, colours, and designs. Opt for Classic Extreme Trainers, which offer soft, padded suede, cool colour options like grey and red, and thick, supportive soles for all types of sports as well as everyday wear. Other options include the Glyde Court High Tops, which are a stylish solution to sport shoes. These sleek high tops include a retro canvas look, padded collars, and moisture wicking materials that keep your feet cool in extreme temperatures. Disc Tropicalia Trainers are laceless, and you use the patented disc closure system to secure your sneakers. With their fun floral print, the Tropicalia Trainers are not just cute, they are functional and supportive with sturdy toecaps and rubber outsoles. The TX-3 Interest Trainers are classic court sport shoes with three-density wedges, an 80s design which stays on trend, and padding for impact absorption. They are also colourful and comfortable.
Men's Puma Court Sport Shoes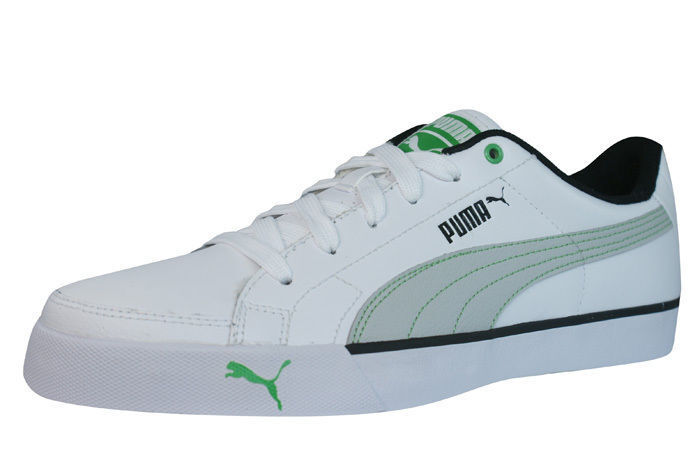 Men have many options when choosing Puma court sport shoes, according to personal preference and budget. Some popular styles include the iconic Suede Classic Trainers, which offer numerous colour options, rubber outsoles, and breathable material for added comfort. Choose the Archive Whirlwind Classic Trainers for support and a fun vintage look, with lightweight nylon and canvas for easy-to-wear shoes. Looking for high top court shoes? Try the Rebound FS4 high tops, leather basketball shoes with padding and antimicrobial materials. Suede Classic High Tops are the high-top version of the Suede Classics, with all the comfort of the original in a court sport shoe design. Colours include grey, black, navy, or red. For more supportive sport shoes, check into the Future R698 Lite Trainers, lightweight shoes made with Trinomic technology that is durable, light, and cushioned, without adding too much weight to your step.
Children's Puma Court Sport Shoes
Puma shoes for kids support growing feet while they add flair to your child's look. For girls, try the Puma Glyde Court High Tops, a fashionable answer to court shoes which include sleek leather exteriors, removable sock liners, and added padding for active girls. Choose Suede Trainers for girls or boys, or Full Court Trainers for boys, which offer perforations for ventilation and sturdy rubber soles. Check out the high-top version of the Full Court Trainers for boys who like a high-top style better.