Bathroom cabinets are functional pieces of furniture that also help shape the look of the bathroom. If you need extra storage space for your personal belongings, consider buying a tall bathroom cabinet. This type of bathroom cabinet allows you to take advantage of the vertical space. Choosing the right tall bathroom cabinet requires a bit of research to make sure the item you purchase matches the style of the bathroom.
Types of Tall Bathroom Cabinets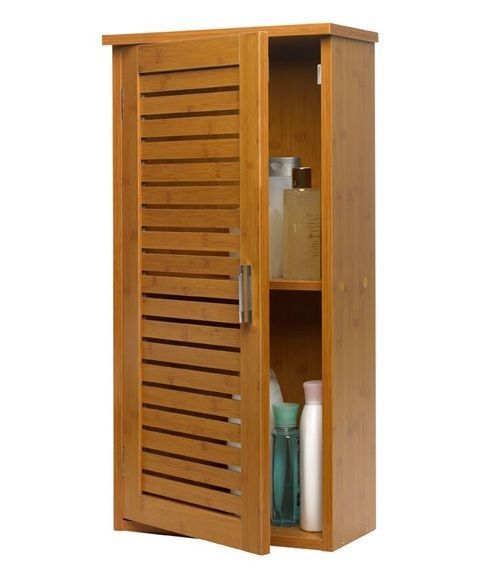 Whether you are looking to store towels or personal care items that would not fit in a regular cabinet, a tall bathroom cabinet can be the perfect solution. There are multiple types of tall bathroom cabinets to choose from, depending on the style and type of storage you require. Open-shelf bathroom wall cabinets are transparent and are a good option to display linens or luxury soaps. On the other hand, if you do not want to display your bathroom possessions, a solid-door bathroom wall cabinet is a better choice. These cabinets may feature several shelves or a combination of shelves and drawers. Solid-door tall cabinets are a good option for de-cluttering your bathroom.
Popular Materials for Tall Bathroom Cabinets

Tall bathroom cabinets are available in a variety of finishes, with some of the most popular choices being glass, laminated board, and wood. When choosing the material for a tall bathroom cabinet, take into account the décor of the bathroom. If you opt for a wooden bathroom cabinet, make sure the material is resistant to humidity. Choosing a bathroom cabinet made of glass is a good way to give the room a more spacious appearance. Aluminium and stainless steel are other options for bathroom cabinets with a contemporary touch. Finally, if you want the bathroom cabinet to last for a long time, buy a durable one that looks and feels sturdy.
Other Purchase Considerations for Tall Bathroom Cabinets
The size of a tall bathroom cabinet is another factor to consider. Take accurate measurements of the place where you intend to place the cabinet before selecting a particular model. Some tall bathroom cabinets have special features such as mirrors or LED lights that create a special ambience in the room. Lockable cabinets are another idea to consider, especially if you have young children in the house. Browse through eBay's wide selection of tall bathroom cabinets, from good quality retailers such as Victoria Plum.