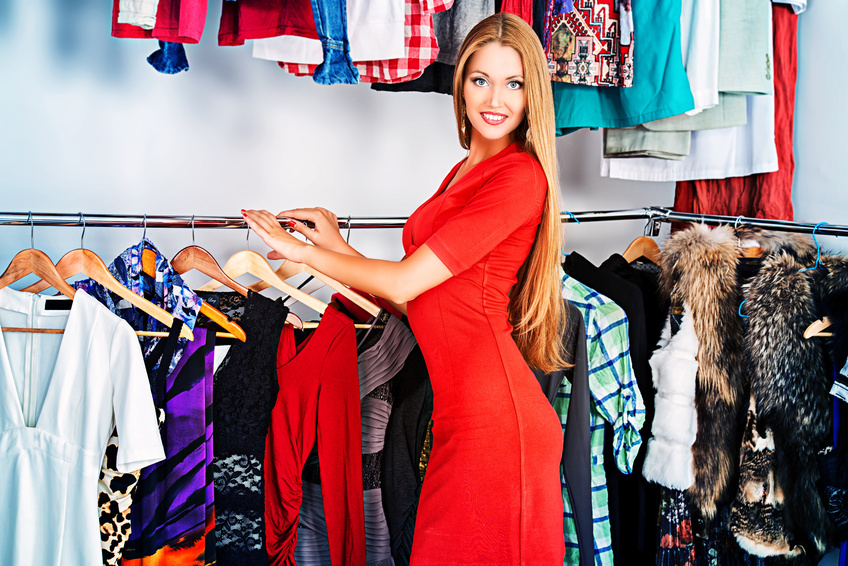 A long dress adds sophistication, glamour, and elegance to a variety of events. More formal and impressive than cocktail dresses, long evening dresses are appropriate for even the most special of occasions, including galas, balls, and evening weddings. From the youthful beauty of a long prom dress to the dramatic impact of a backless evening dress, choose a comfortable and flattering dress for your figure so you feel fantastic while enjoying the night.
Consider Your Height
A long dress is often overwhelming for a petite frame. For shorter women, it is important to balance proportions. Ladies' long evening dresses that feature exposed shoulders or plunging necklines bring attention to your face and upper body, visually lengthening your frame. If you are very tall and want to shorten your frame, choosing a dress that becomes darker at the last several centimetres at the bottom creates the illusion of a shorter body.
Determine Your Body Shape

Choosing a women's long evening dress that accentuates your body shape ensures the most flattering effect. Though the thought of a full ball gown can seem whimsical, these large skirts add bulk and weight to larger frames. Likewise, a loose or flowing dress creates a shapeless look on smaller figures. For a feminine, classic look, choose a dress that fits closely at the waist. If you are conscious of a heavier middle, choose an empire line formal dress that features a seam under the bust rather than at the waist for a looser fitting bodice.
Choose Your Colour
The colour of your dress changes the impact of the garment. Long black dresses are elegant, sophisticated, and mysterious, but can look heavy during the spring and summer months. A long red evening dress is a bold choice that draws attention and gives the impression of drama and power. For a breezy, delicate, and feminine look during the warmer months, choose a pastel dress that complements your skin tone.
Choose Your Material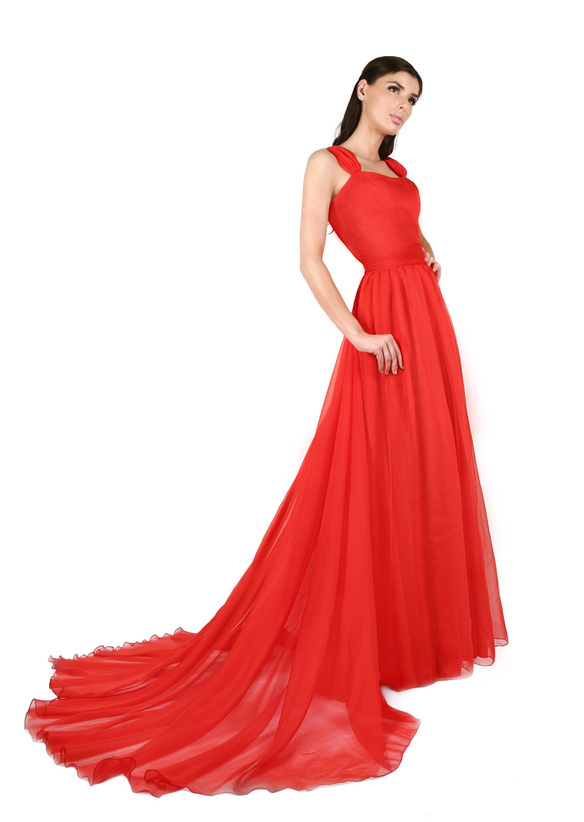 Materials enhance the formality and special feel of a dress. Long chiffon dresses are light and ethereal, with a sheer look often preferred by younger women, but it can be appropriate for any age when layered to create an opaque effect. Lace gives a beautiful vintage appeal to any dress, softening severe cuts and adding modesty to more revealing choices. When considering materials, seasonality is key. Velvet is luxurious and indulgent, but only appropriate during cold weather, while materials such as silk and satin suit all types of weather. Consider whether your event is being held predominantly indoors or out, and choose a combination of material and accessories to keep you comfortable throughout the evening.