Rado, the high-end Swiss watch brand known for its distinctive craftsmanship and style, has nine watch models in its men's collection as of 2014 and many more vintage models that watch lovers, fashion experts, and collectors still prize. Choosing a Rado wristwatch means knowing about modern and vintage options, case and strap materials, and watch movements.
Vintage Rado Watches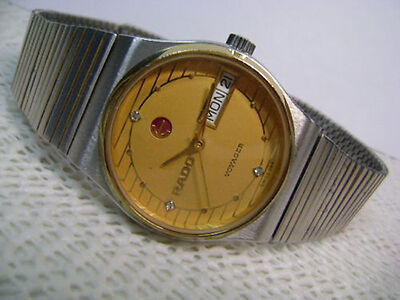 The 1962 Rado DiaStar broke new ground in watch materials with their patented scratch-resistant case and bracelet. It was also one of the few automatic watch models from the 1960s. Rado made automatic watches throughout the last few decades of the 20th century, and they are still remarkable timepieces that still work and look amazing. Other vintage models worth looking at include the Captain Cook line of automatic sports watches, the Green Horse line of water-resistant watches, and the distinctive square-bezel Rado Manhattan line.
Modern Rado Watches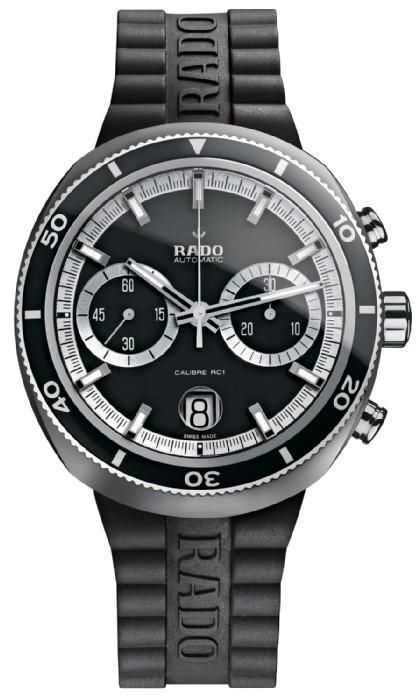 Rado's modern watch lines include the Hyperchrome, the DiaMaster, D-Original, Centrix, True, R-X, Sintra, Integral, and Ceramica. The first five feature round bezels, while the last four have square or rectangular bezels characteristic of Rado's classy style. The style and look of the model is the first place to start. The Hyperchrome and DiaMaster are luxury sports watches, while the Rado Integral is a dressy yet understated watch for formal events. While the basic shape of the bezel does not change within each product line, almost everything else does. All kinds of movements, colours, and materials are available as variations on each model.
Case and Bracelet Materials
Most famous for their unique scratch-resistant materials, Rado pioneered high-tech ceramic, a hard, durable, and hypoallergenic material that does not scratch or break and works with any kind of finish, glossy or matt. Other similar materials they pioneered include Ceramos, a lightweight composite between ceramic and metal, and plasma high-tech ceramic, which does not use metal at all but creates a durable platinum finish on ceramic that does not fade over time. Moreover, they use sapphire crystals, another distinguishing feature of these high-end watches.
Movements
Movements in Rado men's watches range from the mechanical hand-wound DiaMaster to multifunction quartz movements on watches with analogue and digital displays, like the Ceramica Multifunction. Additionally, the line has automatic movements with or without a chronometer. This range draws on decades of making these movements. In fact, they are one of the few manufacturers to offer the rare automatic digital movement that uses an automatic rotor to generate electricity for a quartz crystal. The Ceramica Digital Automatic watch showcases this unique technology in a sleek black rectangular bezel.