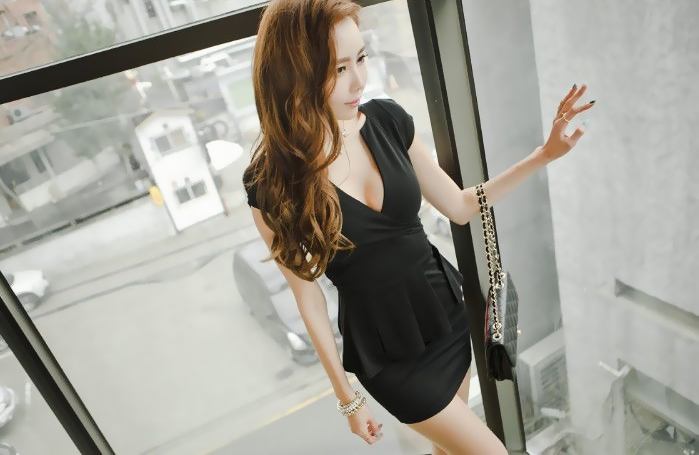 Dressy peplum skirts remain a staple on fashion runways for good reason. The pencil skirts adorned with the additional short layer around the waist add fullness to the hips to help create the highly coveted hourglass figure. Of course, the extra layer also adds a bit of feminine pizzazz. Even better, you can make your own peplum dress skirt at a fraction of the price.
Cut Out the Top Skirt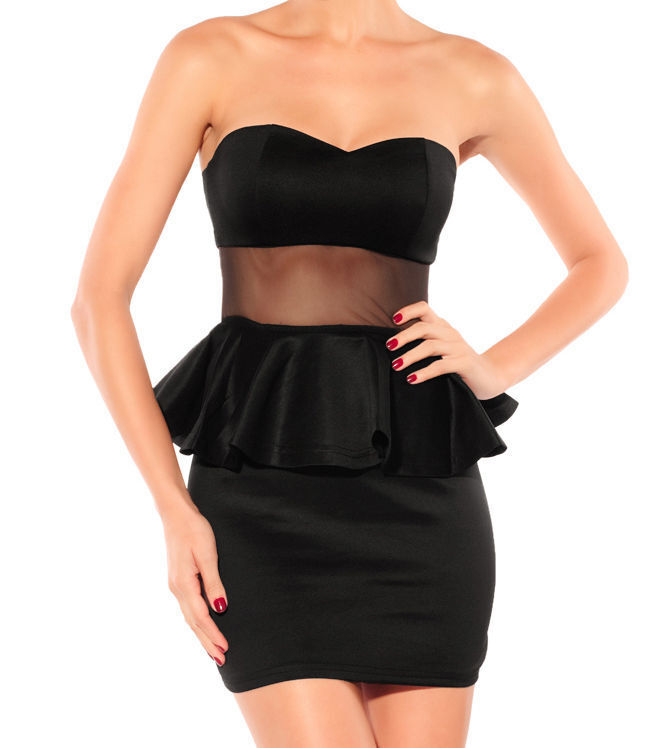 Sewing is daunting for some people, especially when patterns and measurements come into play. However, you can make a peplum skirt with very few measurements and complicated steps. First, choose a skirt from your wardrobe you would like to spice up. The best choices are form fitting skirts that are knee length or maybe just a little longer. Next, choose some fabric that complements the skirt. Measure the waist of the skirt and divide that number by 6.28. Lay out the fabric so it is flat and draw out a circle in the centre using the obtained measurement as the radius. After drawing that circle, add 20 cm to the radius measurement and draw a second circle around the first using the same centre. Cut out the larger circle from the fabric and then cut out the centre circle. The fabric should look like a donut.
Hem the Top Skirt

Now that you have the top skirt, you need to add some finishing touches before sewing it onto the dress skirt. If you do not have the supplies, you may need a sewing kit for these steps. Finish the outer edge of the skirt with some ribbon or lace to add colour and texture or simply fold it over and hem it. Do the same for the hem of the inner circle that attaches to the top of the existing skirt. Be sure to do a test fitting before hemming the inner circle. If you choose to use a border, consider also putting the border around the hemline of the existing skirt so it matches.
Sew the Skirts Together
Place the top skirt over the full one, line up the waistlines, and pin everything in place. Sew the two skirts together. Two fabric waistlines positioned on top of each other sometimes appear bulky. If that is the case, consider wearing a stretchy belt over the top to hide the waistline. To reduce bulkiness, you can also sew the top skirt directly underneath the waist of the original skirt. You may have to widen the inner circle of the top skirt to do this, and this technique generally requires a higher level of skill than basic sewing.