Rapper Aubrey Drake Graham, also known solely as Drake, is as much known for his trendy T-shirt and top fashions as he is for his music. Drake clothing falls under the OVO line of apparel and does not just imitate what the rapper wears on stage. Drake clothing makes a statement with meaningful phrases and always-eye-catching designs.
Men's Drake T-Shirts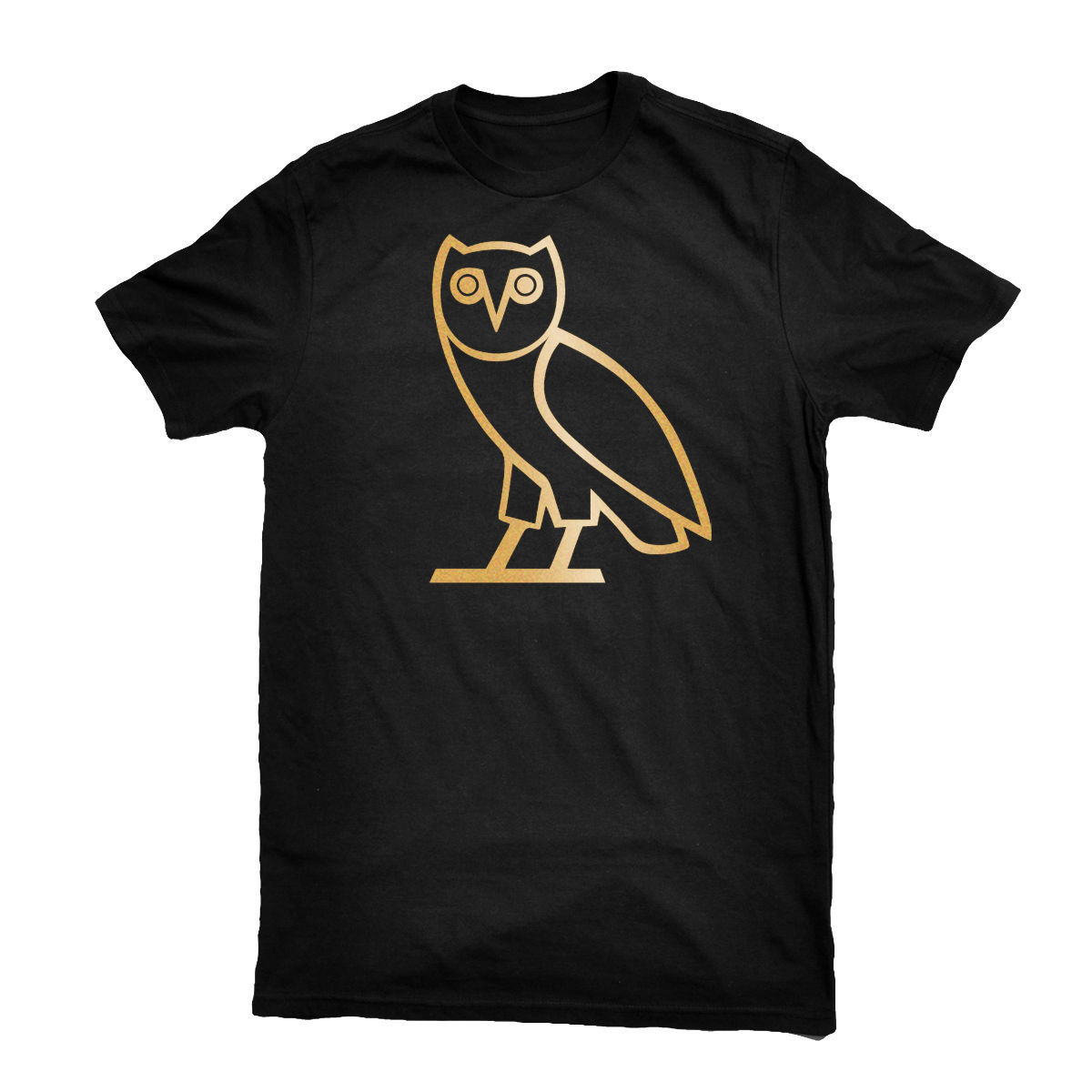 While the colours on these shirts may be subdued, the designs are often anything but. You can find a black T-shirt featuring Drake's signature gold-line owl that also makes its way onto Drake jewellery and accessories. At the bottom of another black Drake T-shirt lie the words "Starting at the Bottom" in the typical gold lettering fans love. "You Only Live Once", abbreviated as YOLO, another signature Drake anthem, screams out from a black background on other shirts. For something a bit more unusual, you can also find a Drake T-shirt with fencing figures.
Men's Drake Hoodies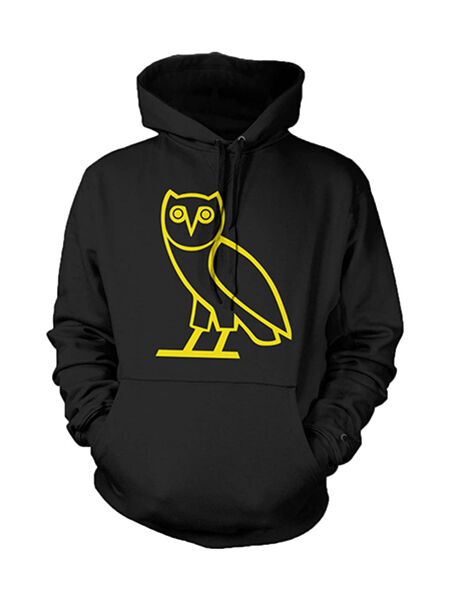 Oversized, warm, and comfortable, Drake hoodies offer the same bold statements and designs as Drake T-shirts featuring warmer materials for cooler weather or as coverings to go over the lighter, short sleeve tops. Choose a bright red shirt with the OVO owl in black or a light blue shirt with the same owl in white. For something a little different, try a grey hoodie with the words "Drake Football" and a football helmet design. Fleece lined, these hoodies offer an extra outer layer on a cold day. When women want something large and comfortable, Drake hoodies work just as well for females as they do males.
Ladies' Drake T-Shirts
Drake's apparel does not leave women out of the mix. Made with a tighter fit, ladies' Drake T-shirts show a woman's curves to add a bit of femininity that larger men's shirts cannot offer. You can choose a bright red T-shirt with "XOXO" across the front in black in a long and lean style, as well as in baby doll style. Women also have the choice between Drake T-shirt and tight fit tank tops for those summer months. Find a Drake "Drizzy" shirt or even a Drake shirt with a red heart replacing the "a" in the rapper's name.
Drake "Take Care" Shirts
Made for both men and women, Drake "Take Care" shirts get their name from the 2011 album with this title. One of Drake's most popular CDs, it inspired a host of clothing and accessories featuring Drake's picture on the front in a variety of styles, often with the words "Take Care" sprawled across them. Some shirts do not have the rapper's face at all, but instead the words in gold lettering on a black background in a variety of different typesets. Women's versions come with a slim fit, and men have an option for tight fits, as well as looser ones.