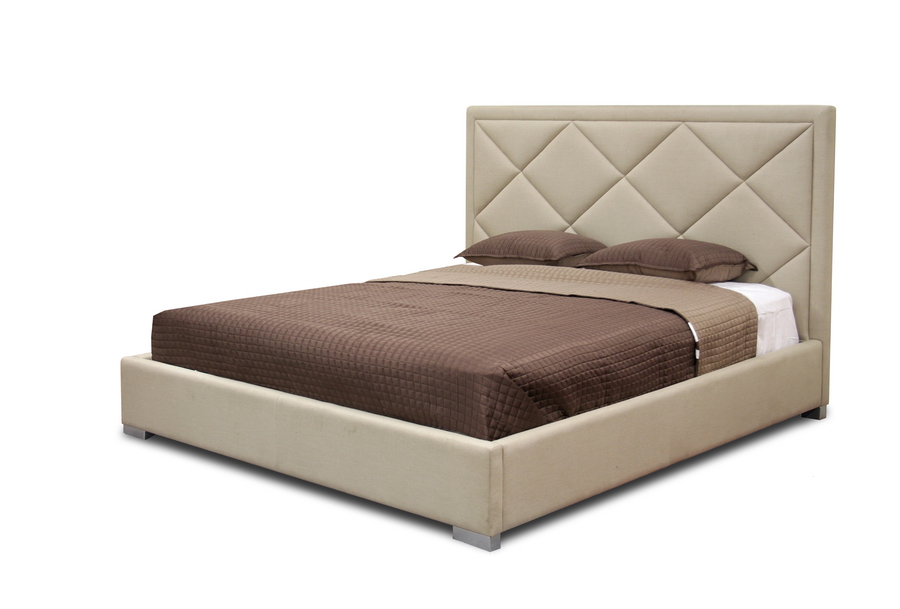 A king size bed is the ultimate in comfort: spacious, elegant and an attraction to any bedroom that they grace. Part of the appeal of a king size bed is the versatility that comes when dressing it. There's much more to it than simply sheets and linen, dressing a king size bed is an art form. It is possible to re-create the most appealing and refine designs seen in top hotels within the home environment
On eBay it is easy to find a broad range of bedding for all beds, as well as the materials you will need when dressing a king size bed. This guide will highlight some of the key features and tips when it comes to dressing a bed, as well as how to buy it all on eBay.
Features of a King Size Bed
The appearance of king size beds can be customised and accessorised to match the style of any bedroom. From grand four poster king size beds in a vintage style, to modern, art nouveau styles complete with accessories, it is a versatile piece of furniture. Knowing what and what not to add to a king size bed is important; it's one thing having plenty of accessorising pillows and valances, but ultimately it is a piece of furniture that serves a function. There's nothing worse than having to pile lots of unnecessary furniture off a bed before it's possible to sleep in it. Listed below are some of the features to be considered when dressing a king size bed:
Bed Linen and Sets
One of the key factors that will contribute to the overall look of the bed, the bed linen comprise of duvet covers, fitted sheets, flat sheets and pillowcases. These features will make up the main colour of a bed set, and it is possible to purchase them individually or as complete sets. Doing either has its merits; sets are going to be uniform and guaranteed to match, whereas buying individual elements allows room to experiment and create a unique style. It's a careful balance to strike, but ultimately this is where a start is made – once the linen is sorted then other elements can be introduced. Some popular brands include Cath Kidston and Next.
Duvets
Duvets are an element that can change depending on the season. It's as important as the linen, because without a duvet the bed isn't complete. When buying a duvet it's important to purchase the right size one, so in this case a king size duvet is needed. The other key factor is the Tog rating of the duvet. The Tog rating relates to the denseness of the textile that the duvet is made from and usually ranges from 3.0 to 13.5. Below is a table showing the Tog rating in relation to the season it is associated with:
| | |
| --- | --- |
| Summer Duvet (Lightweight) | 3.0 - 4.5 tog |
| Spring/Autumn Duvet (Middleweight) | 7.0 - 10.5 tog |
| Winter Duvet (Heavyweight) | 12.0 - 13.5 tog |
It's possible to see that the Tog value changes quite a lot between seasons, and it is worth noting that the tog rating usually increases in increments of 1.5 togs.
Pillows
Pillows are similar to duvets in the respect that without them the bed is not complete. Again, the correct size must be chosen for the bed that they will be used on, so in this case king size. The heaviness and firmness of the pillow tends to be determined by the material that is used in its manufacture. Down (normally goose) is the softest filling and is used in lighter pillows. Feathers and synthetic materials tend to be on the firmer side, and the casing of cotton, Egyptian cotton and synthetic materials also affect this.
The firmness of a pillow often comes down to personal preference. There are light, medium and firm pillows available, and there are other features to consider such as orthopaedic or hypoallergenic pillows. The number of pillows needed also depends on personal choice and comfort.
Decorative Quilts and Bedspreads
As the title suggests, these are additional quilts that contribute to the aesthetic of the bed and the room it is in. Getting a king size one is important, as otherwise there will be too much or not enough material to cover the bed. Some of the types of decorative bedspreads available are:
Bedspreads
Coverlets
Decorative Quilts
Patchwork Quilts
With any of the above, considerations to think upon are colour, style and pattern. Ensure that whichever one is purchased matches the rest of the styling of the bed and the room.
Valances
A valance is a skirt that runs along the bottom of a bed to either hide the supports, or whatever is underneath the bed. The come in sizes ranging from single to super king size and are available in a range of colours and styles. Similar to decorative bedspreads, valances should match the overall styling of the bed.
Mattress Toppers and Protectors
Mattress toppers are a useful and cost-effective means of protecting the mattress underneath. Some are heated, others are waterproof, and it is possible to buy those, which have a memory foam layer, which is an affordable way of increasing the comfort of a mattress.
Blankets
Blankets serve two main purposes: to add warmth to a bed and to add styling. They can be used instead of decorative quilts, but serve a more functional purpose during the winter months. They're not essential but can add a stylish layer of insulation.
Canopies and Netting
Especially relevant to four-poster king size beds, canopies and netting can add a dramatic and stylish finishing touch to a bed.
Buying Considerations
When purchasing the items to dress a king size bed, there are a few factors that should first be considered.
Cost
Cost will be a driving factor for most people, so it's useful to do research and have a budget in mind. eBay offers plenty of affordable options when it comes to finding the right components to create the perfect bed, so don't be afraid to shop around and see all the options.
Condition
Whilst many people like the idea of buying new bedding with tags, there are plenty available on eBay that are new without tags (unwanted or unused gifts perhaps) or that are new but have defects, like minor pulls in the fabric. It is also possible to find used bedding that could have been used for displays or examples - there is certainly variety when it comes to making a purchase.
Materials
Again this depends on preference and budget. There are luxurious materials that bedding can be made from, like soft Egyptian cotton or rich satin, but there are also more affordable materials, such as cotton blends and polycottons.
Buying King Size Bed Dressing on eBay
Once all the different elements have been decided upon, it's time to get online and visit eBay to find the best available items. These are some useful considerations that can help when looking to buy king size bedding:
Refinement
After reaching the home page, use the dropdown refine to visit the Home Furniture & DIY section. From here it is possible to reach the bedding section by clicking on the link. This will give a list of variables that can be chosen from, such as bedding type, brand and colour. It is also possible to use the search function to search for relevant keywords.
Product Details
After either searching or refining, there will be a list of relevant products. By clicking on one of these it is possible to see further information about that product. This will include any images, a detailed description of the product, the seller's name and any other relevant information.
Contact the Seller
It is possible to contact the seller, when shopping on eBay, so as to ask any questions about their products. You can also see their details and history of selling on eBay, including ratings and comments that previous customers have left. This is helpful when making a buying decision.
Buying Options
Some of the products available will be listed as an auction. This allows customers to bid during the assigned time limit, with the highest bid winning once the time has expired. It is easy to monitor the process of a particular item as well as to place a maximum bid on it (it also is possible to re-bid if another customer places a higher bid). Some sellers will offer the option to 'Buy It Now &' and allow the product to be purchased immediately.
Conclusion
This guide has outlined some of the key features when buying items to dress a king size bed. There are a huge number of variables and accessories to choose from, and it comes down to personal preference on most of these. eBay offers thousands of products that can be useful when dressing a bed. In addition, it also offers a 'buyer protection programme' when purchasing an item through PayPal, making the website a safe and secure shopping environment.