The Greek founder began Epiphone in 1873 as a grassroots effort to craft fiddles and lutes. Then, the company started manufacturing Epiphone acoustic guitars, later adding bass guitars to the line-up of products. When shopping for a bass guitar aside from noting the guitar's features, remember that Gibson, a premier guitar maker, bought out the decades-old company adding to the guitar's prestige.
Choose a Thunderbird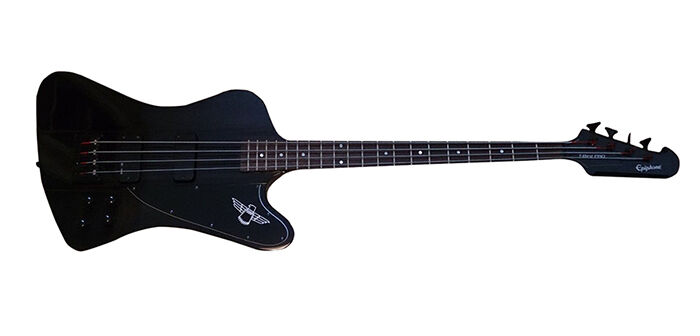 The manufacturer offers several Epiphone Thunderbird bass models such as the Goth, Classic, or Pro-IV. The bass is legendary since the first guitars in 1963 had the same, now familiar, zig-zag body. Musicians from around the world, including the United Kingdom, Europe, and the United States, rock and roll using all 20 frets, neck and bridge volumes, and master tone controls. The SlimTaper neck, three-point adjustable bridge, and die-cast tuners make playing the instrument enjoyable, and enhance a player's overall technique. Your Epiphone bass guitar may have a mahogany, cherry, or black body with a hard maple neck.
Discover the Reissued Epiphone Explorer
Buy something new taken from an old favourite design, namely, the reissued version of the 1958 Epiphone Explorer. This guitar is out of the closet and into the hands of present-day owners who capitalise on its original charm. The guitar made from Korina, a hardwood tree native to western Africa, has an exquisite colour and finish. The instrument has the same precision manufacturing as the Thunderbird bass guitars.
Fly High with the Epiphone Flying V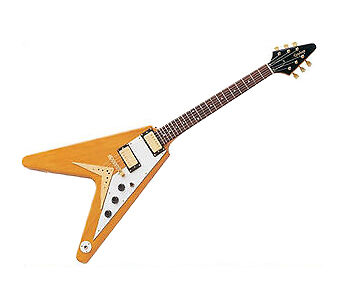 Purchase a guitar which resembles an arrow: the Epiphone Flying V bass guitar. The V shape caught the interest of bass guitarist Lonnie Mack. Purchasers may like the gold hardware, tailpiece, and machine heads as part of the curious-looking design. Surprised buyers take note that the instrument is solid wood instead of a veneered finish, contributing to an epic sound based on the 1950s original design.