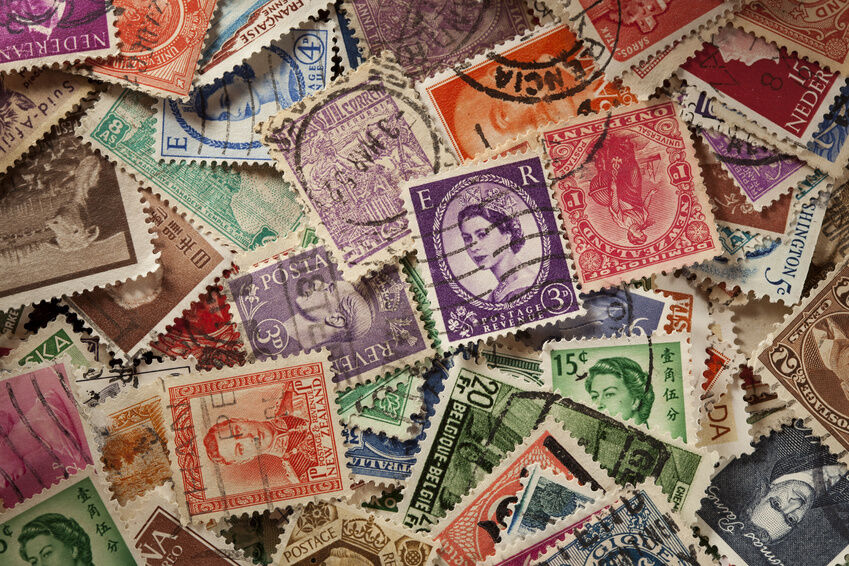 Official stamps indicate mail sent by or through an authorised government department or international organisation, such as the United Nations. Each stamp possesses characteristics that define the stamp as official, such as containing the Union Jack flag. Collectors who want to purchase official stamps should first learn how to evaluate the stamps.
Official Stamp Identification

To verify the authenticity of an official British stamp, collectors must find a certifying cachet, return address, or other indicators that the sender represents a sanctioned office British government department or organisation. The certifying cachet represents the official seal of a department or organisation recognised as official. The return address must match the return address listed for the department or organisation. Other means of identifying official vintage stamps include the lack of a post office presence on the stamp. Collectors cannot purchase official stamps from the postal service. Some official stamp creators imprint the word 'Official' across the stamps.
Identifying Stamp Errors
Official stamps can include one or more errors. Imperforate errors create different impression heights of major British historical figures and objects, such as Queen Victoria and the British flag. Collectors can only discern imperforation errors by using magnifying glasses. Missing colour errors change the shade of a stamp's background or the complexion of the figure on the stamp. Colours can also shift amongst stamps of the same design. Perforation shift errors move the primary object from its originally designed position on the stamp. Stamp designers typically cause perforation shifts by not aligning the image frame properly on the stamp. Miscellaneous errors can run the spectrum from nuanced to major, such a head tilted upside down.
Stamp Value
Although some official stamps do not present a price, this does not preclude the stamps from attaining high value due to their limited supply and the significance of the historical figure or object on the stamp. For example, vintage official stamps that present the English flag often possess high values due to rarity. The value of an official stamp depends on several factors, most notably the condition of the stamp. Official stamps in mint condition appear glossy, with no jagged sides or edges. Errors can devalue official stamps, as can an oversupply of certain releases.
Stamp Collecting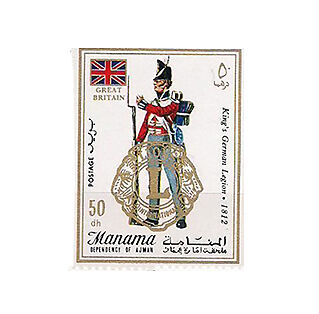 Many official stamp collectors prefer to purchase stamp collections. Some sellers discount large stamp collections to move the stamps out of inventory. Official stamp collections should include protective covers that prevent air and moisture from degrading stamps, especially those with the empire flag or King George. Collectors should never remove protected stamps from their covers during the evaluation process. Another factor to consider is stamp diversity. Some sellers only focus on official stamps that depict British military flags or other area of interest.