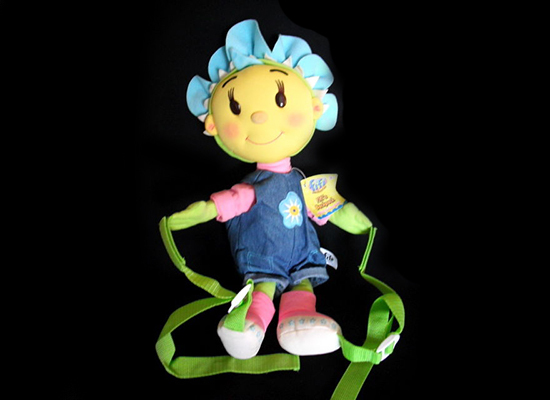 Give your child a gardening adventure with toys based on the popular television series Fifi and the Flowertots. Choose from action figures, playsets, dolls, and accessories that allow little ones to use their imaginations. These toys encourage interactive and creative play, as well as add fun to a rainy day at home or a day outdoors.

Fifi and the Flowertots Kitchen Role Play Set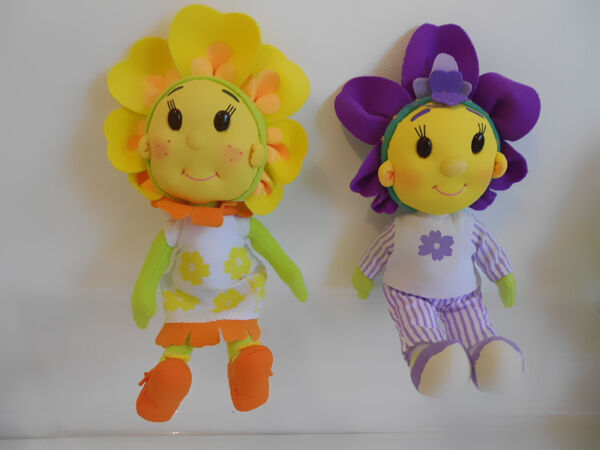 Little girls have a chance to be just like mum with a Fifi and the Flowertots Kitchen Role Play Set. Ideal for preschoolers, this toy helps them imitate cooking actions in a safe and playful environment. The set features pastel shades of pink, yellow, and green and sits at a perfect height for a child's stature. True-to-life sounds that come from this kitchen include an oven timer as well as the sound of pots boiling and food sizzling. More than 30 accessories help make kitchen time fun time, including toy food, plastic utensils, and pots and pans.
Fifi and the Flowertots Tickle 'n Giggle Fifi
Laughter abounds for preschool girls with this plush toy full of joyous sounds. Made for children two years and up, this toy offers an array of giggling sounds when her tummy is tickled. She comes dressed in a jean jumper featuring a powder blue flower in the centre and a pink shirt underneath. Children can cuddle this doll at bedtime and hear it laugh throughout the day. Two AAA batteries sold separately are required to create the giggling sounds, as well as to make Fifi wiggle in tiny hands.

Fifi and the Flowertots Figures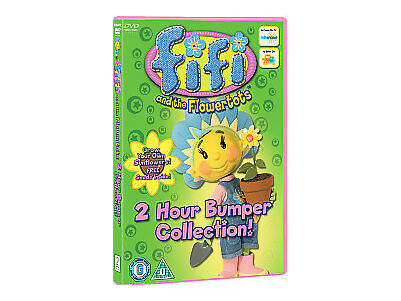 Choose a figure set featuring an assortment of characters from the programme or a playset with figures that set the scene for a magical garden experience. Let Fifi and her figure friends enjoy life in the main character's house, shaped like a watering can and featuring colours like pastel yellow, pink, green, and blue. Individual characters figures can come to life in the town market with stands shaped like a giant watermelon. When school days come along, give your daughter a Fifi and the Flowerpots soft figure backpack with accompanying smaller figure plush doll.

Fifi and the Flowertots DVDs
While they may not technically be toys, kids do not always know this and have fun with them anyway. Spend a lazy day in front of the telly when the weather is cold, snowy, or rainy with a variety of DVDs featuring episodes from the programme. Enjoy Fifi's talent show, the Twinkle Time Bumper segment, and a host of other stories that kids have loved since the show first premiered in 2005. Each DVD contains four or five episodes for nearly two hours of programming. DVD box sets feature up to 10 discs, each with a theme or showcasing a season of the series.