Choosing the right fishing lures can seem overwhelming, especially if you are a beginner angler. There are several factors to consider when choosing fishing lures, including the season and the particular species of fish you want to target. If you are interested in adding a few fishing lures to your collection of fishing tackle, taking a few moments to research different lure types and their specific uses helps you make an intelligent purchasing decision.
Spinner Fishing Lures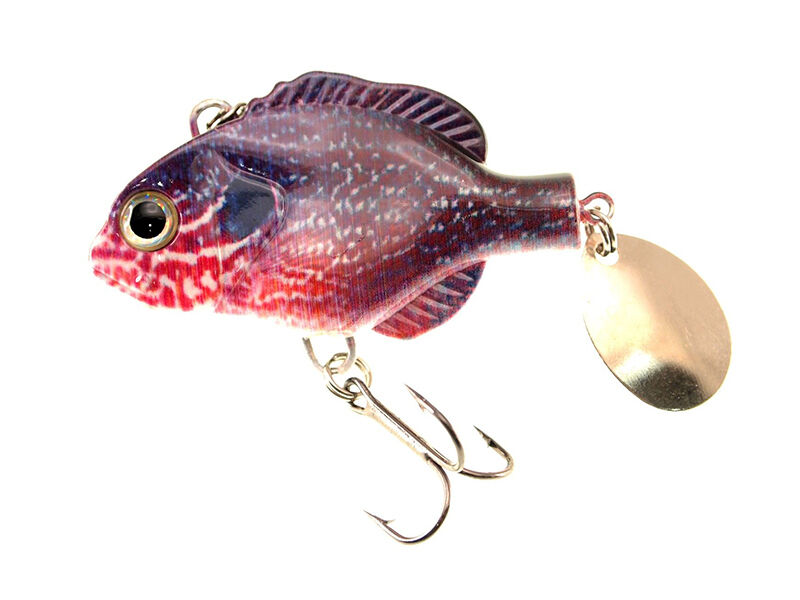 Widely available and quite popular, spinner lures are metallic and usually weigh between 28 and 85 grams. They are ideal for use with spinning rods or bass rods rated to cast between 57 and 113 grams. Spinners are perfect for use as both sea fishing lures and freshwater fishing lures. Spinner lures, as their name implies, spin through the water during retrieval, mimicking the motion of prey fish. Because of their spinning motion, you should always attach a swivel to the line with a spinner lure to prevent your line from twisting. When fishing in the ocean, you can use spinner lures to catch mackerel, pollock, garfish, coalfish, and bass. When fishing in freshwater, spinners catch pike, perch, and zander.
Spoon Fishing Lures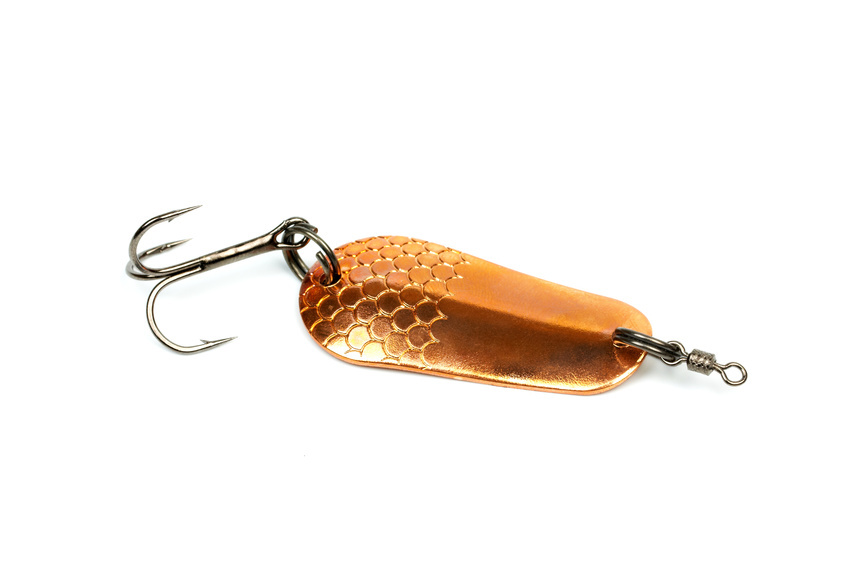 Especially effective for catching flatfish, spoon lures are also metallic. They are available in many different weights, styles, and even colours. These lures lie on the ocean or river bed and move slightly with the pull of the tide or the motion of the river. This causes them to give off metallic flashes and kick up a bit of sand, making them objects of interest to flounder, mullet, and plaice. These lures are most effective when baited.
Shad Fishing Lures
If you are looking for effective perch or pike lures, shad lures are an excellent choice. Shad lures are soft lures which feature flexible rubber bodies and weighted heads with one long hook. These lures bounce along the bottom of riverbeds creating silt eruptions to attract predators. They work best during winter, when predatory fish stay close to the bottom of rivers.
Daylight and Feather Fishing Lures
Fishing hooks dressed with light flexible plastic, known as daylights and feather lures, are hooks with feathers attached to look like small fish. These lures are best for catching smaller predatory fish found in the ocean. In fact, they are highly effective when used to catch mackerel. You can also use daylights and feathers to catch herring, garfish, greater sandeels, as well as small coalfish and pollock. Use daylights and feather lures with small hooks from the shore and larger hook daylights or feather lures for offshore fishing.