In production from 1983 to 1993, the Ford Orion was among the first in the line of new look Ford vehicles. Available in a range of models and engine sizes, the Ford Orion is a five-door saloon car that Ford originally promoted as a practical family car. Knowing what options are available, what to look for, and what are the key issues common among Ford Orions ensures you purchase a high-quality car in good working order.
Ford Orion Models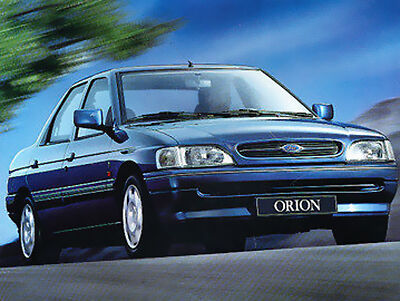 The Ford Orion Mark I was the first generation of Ford Orions, and offers the highest specifications in this class, with central locking, electric windows, and a tachometer. The Ford Orion Mark II range offers a wider range of models, with differing specification levels, with the higher-end models boasting heated windscreens and ABS brakes. Ford made substantial changes across the range, including the use of better quality door locks, better suspension, and higher quality steering control. The Ford Orion Mark III saw a wider range of models and engine sizes, along with a range of improvements, including suspension enhancements and new decorative bodywork.
Ford Orion Engine Sizes
The smallest available engine size for the Ford Orion range, across all three generations, is the 1.3 litre petrol engine, available in the GL, L, Equipe, LX, Quartz, Ghia, and the GLX. The smallest diesel engine size is the 1.6 litre, available on the GL and L models. The largest petrol engine is the 1.8 litre, available in the Ford Orion Equipe, LX, Ghia, and the Ghia Si. Diesel models with the 1.8 litre engine size include the L, LX, GLX, Ghia, and Ghia Si.
Common Ford Orion Issues to Look For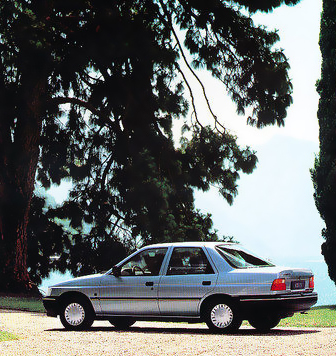 While the Ford Orion is a reliable vehicle, it is prone to a number of specific problems that you should check for when considering a purchase. High idling is a common issue and is usually the result of a sticking control valve with petrol engines, which is often a symptom of a dirty valve. You can resolve this by removing and thoroughly cleaning the valve or, if this fails, by installing a new control valve. On diesel engines, high idling may be the result of a malfunctioning idle lever return spring, which you can fix by simply removing the old one and installing a new one.