Over the years, skin suffers the effects of ageing. Scars, dry patches, large pores, wrinkles, lines, age spots, and other blemishes detract from your personal inner and outer beauty. If you are looking for fast wrinkle solutions, Freeze 24-7 Wrinkle Treatment may be the answer. It enhances the firmness and vibrancy of your skin, taking years off your appearance and helping others focus on you rather than on the imperfections of your skin.
Understanding the Effects of Freeze 24-7 Wrinkle Treatment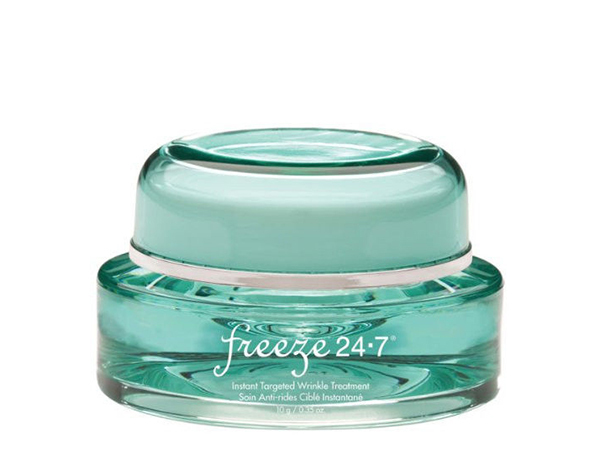 Clinical studies show significant improvement in users' skin after just one application of Freeze 24-7 Wrinkle Treatment. According to research, your wrinkles and lines should look 50 to 90 per cent better afterwards. Freeze 24-7 Wrinkle Treatment is an alternative to more dramatic methods such as Botox. It contains many natural ingredients, making it the option of choice for many women who are concerned about what they use on their skin. The treatment poses no significant risk of reaction or allergy since it has no added fragrances. It is also free of petroleum or mineral oil, so it does not clog the pores.
Where to Apply Freeze 24-7 Wrinkle Treatment

Since Freeze 24-7 Wrinkle Treatment is only intended for wrinkles and creases, avoid spreading it all over your face. Instead, focus on areas with blemishes or signs of ageing. Use it to treat the crow's feet at the corners of your eyes, the smile lines around your lips, the frown lines between your brows, and any other wrinkles that you may have. You can also use it to treat areas afflicted with acne scars or any large pores that you want to minimise. The treatment effectively reduces the redness of stretch marks and also calms the redness associated with rosacea. Ultimately, the wrinkle treatment gives you a much smoother and more even surface for make-up application.
How to Use Freeze 24-7 Wrinkle Treatment
Since Freeze 24-7 Wrinkle Treatment is such a powerful anti-ageing aid, test it on a small area of your face first to ensure that your skin does not react to it. First, wash your face with mild cleanser, rinse, and pat your skin dry with a soft towel. Then, put a pea-sized amount of the wrinkle treatment on your finger. Dab it onto the wrinkles and other problem areas and wait a few minutes until your skin absorbs it completely. If your wrinkles and lines are fairly pronounced, repeat the process. To get even more benefit from the treatment, apply the Freeze 24-7 Anti-ageing Eye Serum around your eyes immediately afterwards. The two treatments work together to give you a more youthful, healthy, and revitalised look. Since Freeze 24-7 Wrinkle Treatment is not a moisturiser and does not hydrate the skin, you should follow up with the IceCream Double Scoop Anti-Aging Moisturiser by Freeze 24-7.