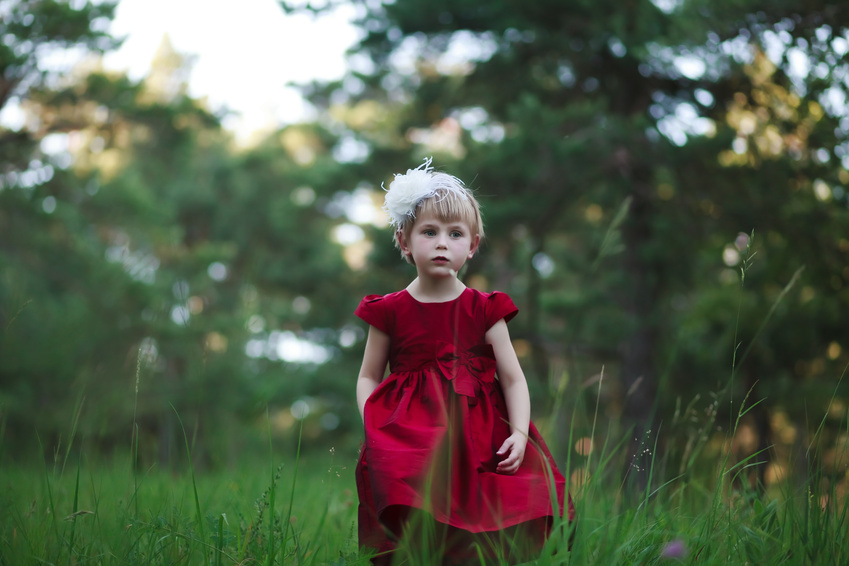 Choosing clothes for children always means taking into account how they are likely to grow in the near future, and this is especially true when shopping for ballroom dresses for girls. A ballroom dress should allow freedom of movement for the arms and legs, fit comfortably around the torso, and leave space for growth while looking attractive. Considering the materials, designs, sizes, and competition rules helps you pick one to make your daughter shine on the ballroom dance floor.
Ballroom Dress Material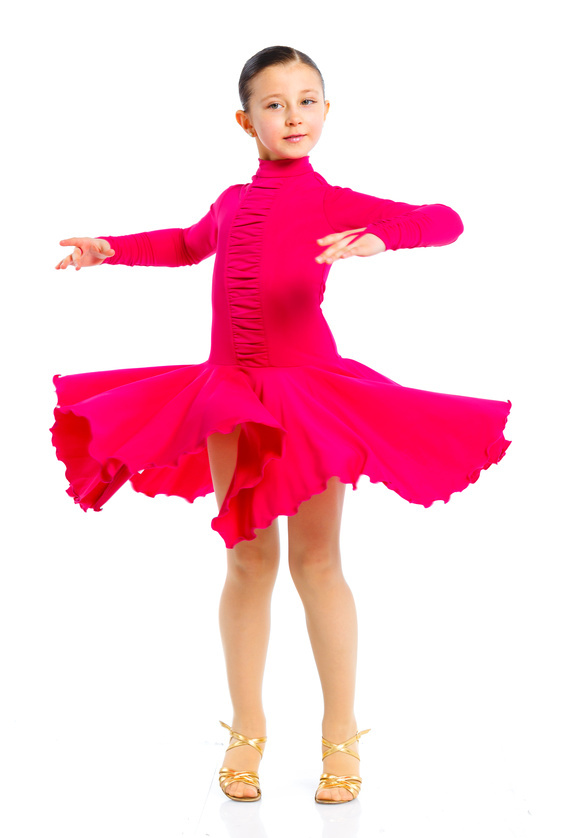 Synthetic stretch fabrics like Lycra and stretch satin are often the base of a ballroom dance dress. These materials allow the dancer freedom of movement around the torso and add different levels of gloss. Other materials like crepe and satin velvet add the silky flowing look essential for highlighting the gliding movements of standard ballroom dances. Chiffon, organza, and tulle are lightweight sheer fabrics that add volume to a dress. Buying these fabrics and making a ballroom practice dress is an option for parents, especially for those who know how to sew. Bespoke dresses are costly to have made professionally, especially for a growing child, but a home-sewn dress can be affordable and attractive.
Ballroom and Latin Dress Designs for Girls
Standard ballroom dresses have longer skirts to emphasize the gliding movements of the dance and the dancer's gracefulness, while Latin ballroom dresses often feature fringes or shorter skirts that highlight the dancer's fast hip movements. A few designs may suit both types of dance, especially for a girl involved in both standard and Latin dance competitions. One feature of many ballroom competition dresses is a full body suit underneath. Lastly, parents should also take into account competition rules and dress codes.
Embellishments
Rhinestones are common embellishments on ballroom dresses. Designers and manufacturers express the number of stones in a dress in terms of gross. One gross is 144 stones. High quality dresses use Swarovski crystals or Preciosa rhinestones, as these are unmatched in terms of shine and brilliance. Other embellishments include ruffles, lace, and sequins. Embellishments like these raise the price significantly because of the labour involved. Some dancers choose to buy plain ballroom dresses and embellish them at home, an option which is not only affordable but also results in a one-of-a-kind costume.
Size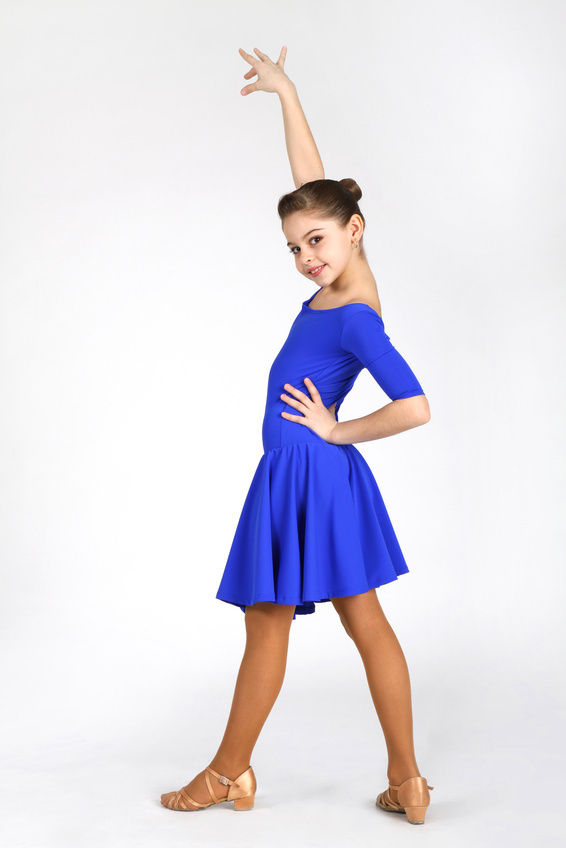 Sizing is a major consideration but also often the trickiest part of buying a girls' ballroom dress. Typically, brands use general sizes like small, medium, and large alongside age guides. However, look for more detailed information like the chest circumference, waist and hip measurements, sleeve length, and torso length. The seller should be able to provide these measurements if necessary in order to find a perfect fit for the ballroom floor.