'Ground Force' is a classic British garden makeover television show. Running from 1997 to 2005, 'Ground Force' transforms the gardens of the general public. Understanding 'Ground Force' and its cast allows you to assess whether you want to add the videos, DVDs, and other 'Ground Force' merchandise to your collection.
Theme of 'Ground Force'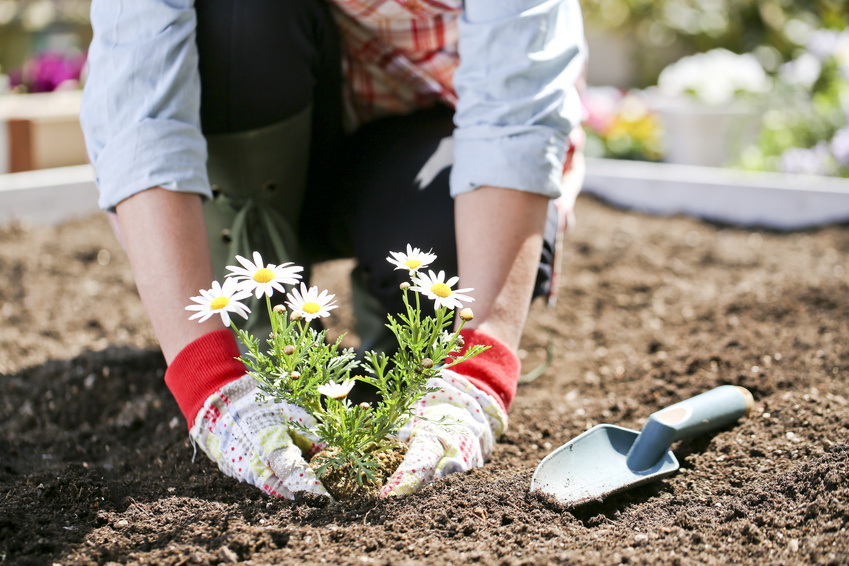 'Ground Force' features garden transformations. A member of the public is selected via a nomination from a friend or family member as being worthy of a surprise garden makeover. The family arranges for the recipient of the surprise to be away from home for a few days, while the 'Ground Force' team gets to work. During this time, a plain, neglected, and overgrown garden gets transformed into a the recipient's dream garden, complete with plants, garden structures, and water features. With over 100 episodes across 12 series and a number of specials, 'Ground Force' transformed gardens all over Britain.
Hosts of 'Ground Force'
While a whole team works on every garden, including community volunteers and friends and family of the recipient, there are three main hosts. Alan Titchmarsh is a renowned horticulturist and is the main host. He is also largely responsible for the design of the garden, as well as the flora choices and planting. As the main host, he also gives viewers tips on planting and caring for the flora in their own gardens. Charlie Dimmock is another 'Ground Force' host and is an English gardening expert. During her time on the show, Dimmock specialises in water features, ponds, and aquatic plants. Tommy Walsh, the third host, is a builder and carpenter who creates stunning garden structures, such as raised beds and pergolas. The irascible Walsh is quick to anger but just as quick to lend a helping hand to his fellow hosts when, as in most episodes, time is running short, and the recipient of the fabulous surprise is on the way home.
'Ground Force' Special Episodes

As well as transforming the gardens of the British public, during the 12 seasons, there is a huge range of 'Ground Force' specials, all over the world. In celebration of the millennium, the team set out to work their unique magic on the garden of Nelson Mandela, in Qunu, Africa. In just three days, the team worked tirelessly, with the help of his wife and a close friend, Ahmed Kathrada, and overhauled the garden, to the joy and surprise of Mandela. Another special to see is the team flying to New York and transforming a plain public space, one mile from Ground Zero, into a beautiful 9/11 memorial garden in just three days. They undertake the task as a surprise for Bette Midler, in recognition of her work for the New York Restoration Project.