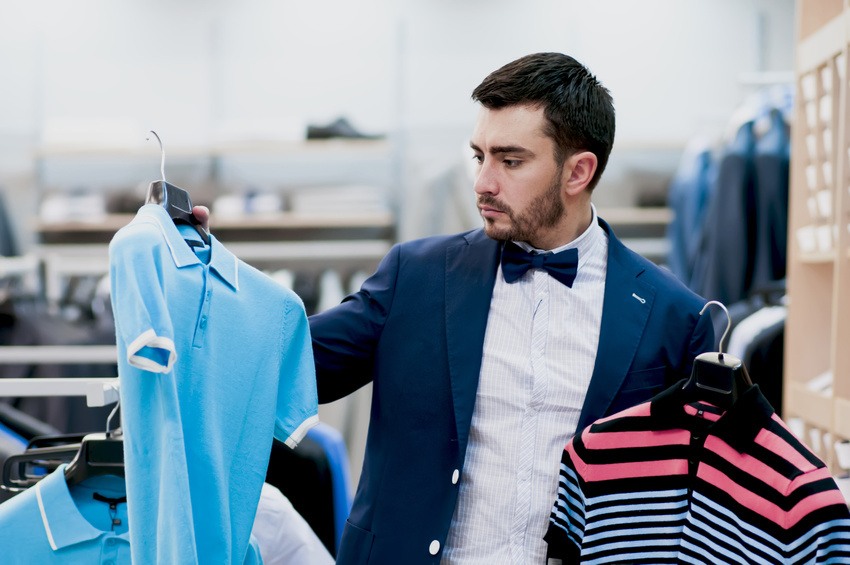 The Hugo Boss brand embodies luxury fashion and style. Men and women can find garments in the collection to dress for every occasion, from casual to formal. They can wear a short sleeve shirt with jeans for lunch with friends or a sunny day at work.
Casual Hugo Boss Men's Short Sleeve Shirts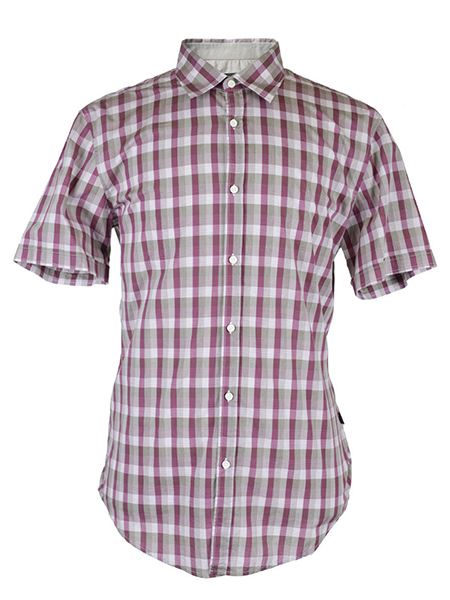 Men's Hugo Boss short sleeve shirts are ideal for casual wear. For a Sunday afternoon barbecue, the checked EzippoE from the Boss Orange range has a cool look. It has mother-of-pearl buttons, contrast stitching, and a small breast pocket.
Formal Hugo Boss Men's Short Sleeve Shirts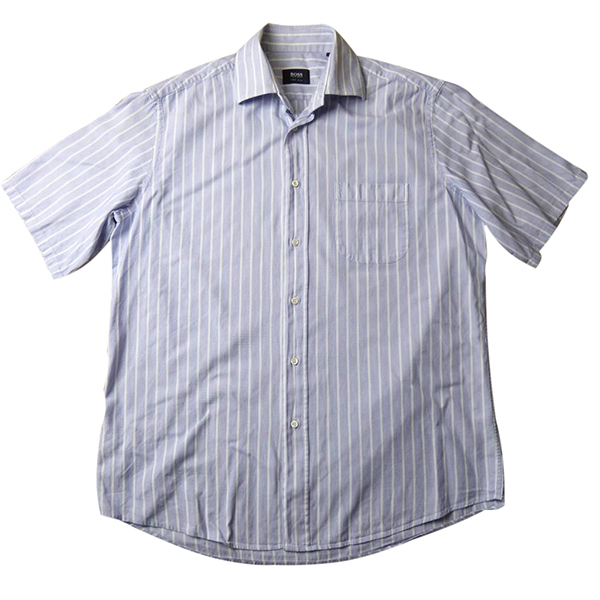 The Blibbo short sleeve shirt from the Hugo Boss Green label is ideal for summer in the office. It features contrasting colour inserts and a breast pocket. The Ewi shirt from the Boss collection is available in two colours and features a decorative bartack. It is short at the back to emphasise the male frame. Men that want a look that takes them from the office to dinner with friends can wear the Cinzio shirt, which is available in white, pink, black, light blue, and natural. It has a smooth front with a reinforced collar and classic shape.
Casual Hugo Boss Women's Short Sleeve Shirts
Hugo Boss makes a large selection of short sleeve shirts for women. For office wear, choose an elegant blouse with side zips and slit cuffs. Alternatively, wear a plain shirt in a cotton and elastane blend with a narrow collar and slash neckline. The tight, fitted cut emphasises the figure.
Formal Hugo Boss Women's Short Sleeve Shirts
For formal wear, women can choose a short sleeve shirt in flowing silk. It has a fitted cut that flatters the body, along with a five-button placket and topstitched sleeves. Hugo Boss also offers a tightly fitting shirt in top quality cotton with trendy short sleeves and a narrow one-button cuff. Two waist darts at the front and two at the back provide the perfect fit when paired with a straight skirt.