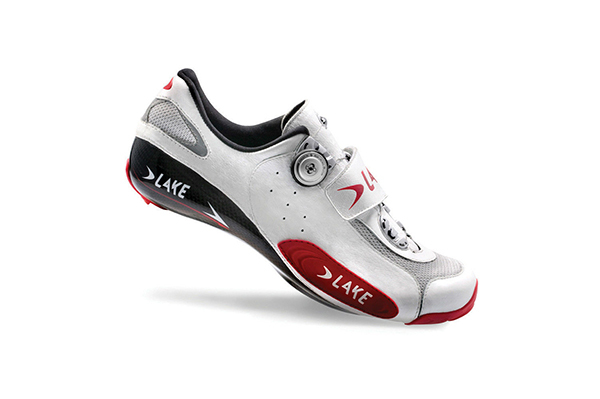 You can take to the road in comfort and style when you choose to pedal your bike in Lake cycling shoes . Designed specifically for bike riding , these shoes are for both men and women. They offer the versatility, comfort, and flexibility needed to make sure any cycling adventure is a successful one.

Lake Cycling Shoe Soles
The heart and soul of Lake cycling shoes are their soles. Made from nylon, carbon, or rubber, these soles keep the foot warm as well as promote flexibility. The company makes shoes with nylon soles for commuting shoes where flexibility is key, as well as for racing shoes where they create a stiffer feel. The company makes carbon soles on cleated shoes that help improve grip on the pedals, and their rubber soles offer traction when cycling on rougher terrain.

Lake CX236C Road Shoes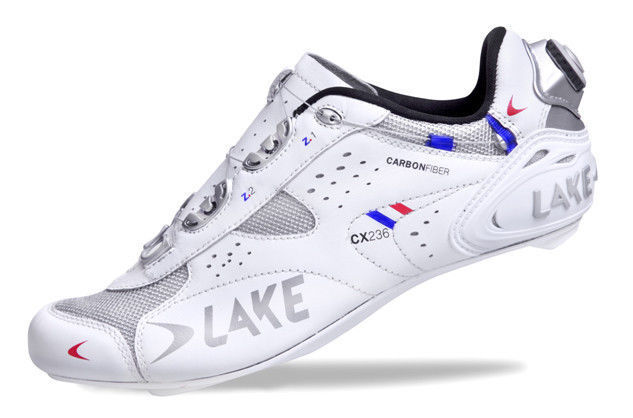 Made for high performance racing with a carbon fibre sole, Lake CX236C road shoes come with the BOA micro-closure lacing system that gives the shoe a tight fit around the foot, without becoming uncomfortable. These shoes support the feet so they can pedal the bike with both ease and speed. Made from leather, the body of the shoe comes in both white and black colours and offers the foot breathability. They have a form fitted feel that promotes support while preventing injury.

Lake Ladies MX102 Tour and Trail Shoes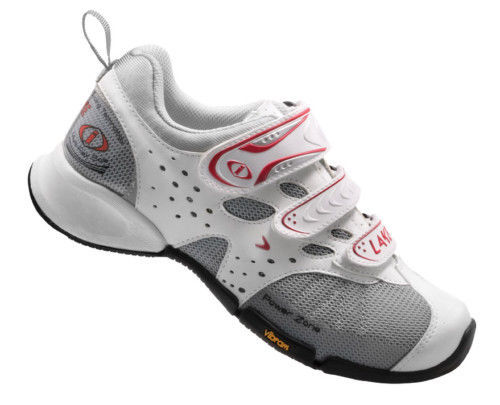 The body of the Lake MX102 works for the rugged outdoors. The waterproof upper material withstands a variety of rough weather situations, while the Rock Rubber toe guard protects the front of the shoe from the elements when riding on rough terrain. These shoes close with laces that come with a lace cover. Made with black waterproof material, these shoes have a removable pleat plate cover to protect the soles when not in use.

Lake CX20 Road Shoes
Made for men, these white leather fibreglass-injected nylon shoes promote flexibility. The leather and mesh upper body of the shoe offers breathability, but also stays stiff around the foot for added support. A breathable mesh inside helps keep feet cool when on the road, while a reinforced heel gives these cycling shoes a perfect fit.

Lake Spin Bike Shoes
Lake cycling shoes are not just for traditional outdoor biking. They also work well indoors on fitness centre spin or exercise bikes. Lake 03 women's cycling shoes come in black with a blue trim and help grip the pedal while giving comfort to your heels. A mesh material on the upper part of this shoe promotes breathability, while keeping the foot comfortable.