Ride both comfortably and efficiently with the right saddle that provides ease of use for both you and your horse. You can choose a leather saddle that is sturdy enough for both leisure and competition riding in a variety of styles. Across the world, riders traditionally use English saddles for competition and for learning to ride .

English Saddle Trees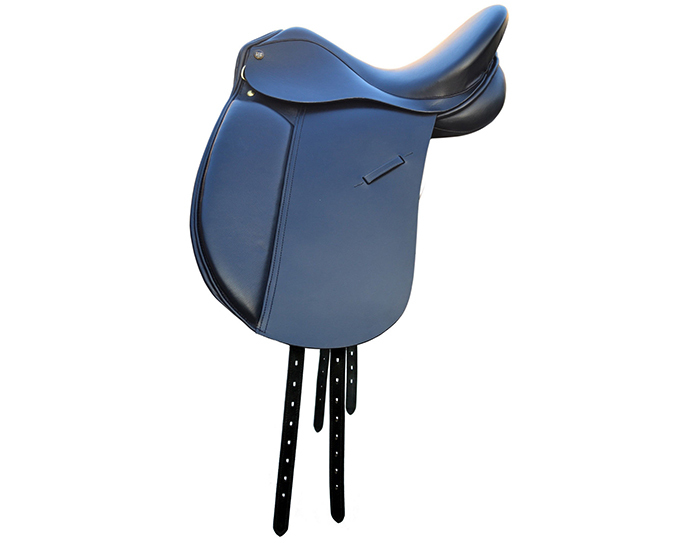 Created and developed in Britain during the 18th century, riders use these saddles for a specific kind of riding. Equestrians traditionally use English saddles, which, like most saddles, feature a tree. Made from real wood or synthetic wood, the tree lies underneath the leather and is where the stirrups and gullet of the saddle connect.

English Saddle Panels
The panel is what provides the horse with comfort. The cushioning in the panels protects the horse's back when a rider is upon it, lessening the pressure so the animal moves faster and with more grace. This part is filled with foam or wool material covered by air pockets that deliver added comfort. While each pommel has front and rear panels, they are actually one continuous part. Both sides of the pommel also keep the rider balanced on the back of the horse, preventing dangerous falls and accidents.

English Saddle Gullet
The gullet acts as the part that prevents pressure on the horse's spine when riding. Placed between the two bars of the saddle, saddle makers determine its width by the angle and width of the tree. The gullet is the centre of the tree as well as the gap between the two panels. Without a proper gullet, the horse develops back problems, making it an essential part of the saddle.
English Saddle Seats, Pommels, and Cantles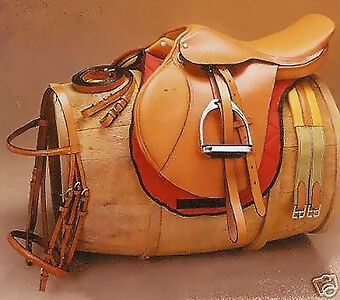 The seat is where the rider sits and is the dip in the base of the saddle that allows for a human form in that place. The pommel is at the front end of the seat and raises from the dip to provide the rider with added support. The cantle is at the back of the seat and is also raised for physically supportive purposes.

The Flaps and Rolls
The flaps and rolls help protect both horse and human skin. The saddle flap protects the rider's legs and each side must coordinate with the rider's leg position, which is why it is so important to make sure a saddle fits correctly before use. The sweat flap keeps the horse's sweat off the saddle, which in turn prevents pinching and chaffing on the horse's skin. The knee roll is located at the front of the sweat flap and its padding helps give the rider more leg support. Meanwhile, the thigh roll, situated at the rear of the sweat flap, offers the rider more stability in the saddle.