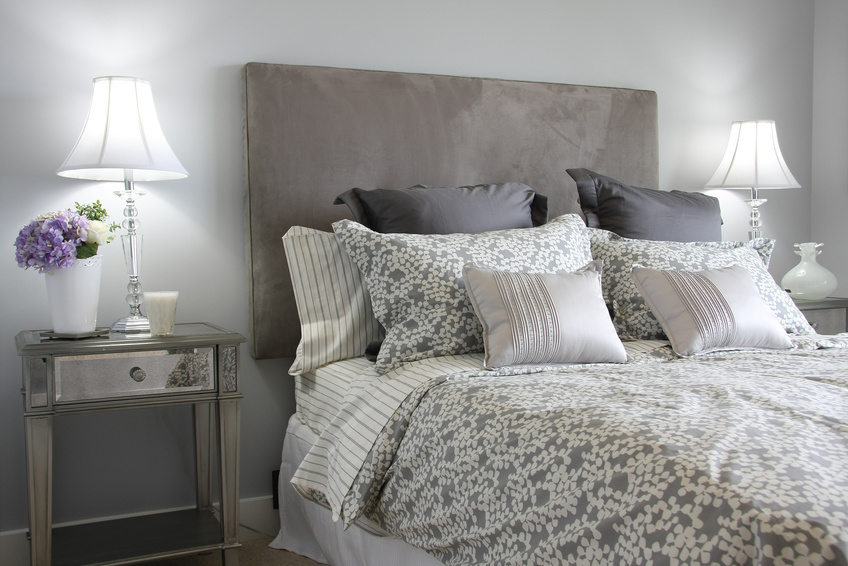 Luxury bed linen is the key to a good night's sleep. Both durable and soft to the touch, this bedding comes in a wide array of colours and patterns, only limited by the imagination. Choose a bed linen set carefully based on material, thread count, and weave to enjoy the benefits of a restful sleep.
Material

Bed sheets are made from a large variety of natural and manmade materials. Silk sheets are naturally cooling and hypoallergenic, helping you stay comfortable and allergy-free throughout the night. Look for those made from mulberry silk, as they have high durability. Still, the higher the momme weight of the silk bed sheets, the better the quality. As for cotton sheets, they successfully wick moisture away from the body and are appreciated for their softness. They also prove easy to launder. For luxury, consider Egyptian cotton sheets, as they are considered highly durable, lustrous, and silky. Lastly, avoid lesser quality polyester sheets when shopping for luxury bed linen.
Thread Count
The higher the thread count, the softer the fabric and better quality the luxury bed linen set. Generally speaking, thread count varies between 150 and 1500. This count is the number of threads in one square inch of fabric.
Weave
The weave determines how the individual threads are woven together. When choosing, keep in mind the type of characteristics you want in your luxury bed linen.
| Weave | Characteristics |
| --- | --- |
| | Made of cotton; different thicknesses available; and the heavier the weave, the more warmth the sheet provides |
| Percale | Made with combed and carded cotton and makes for extremely crisp bed linen |
| | Made with very thin threads tightly woven together; not durable; and since the threads are thin, choose a high thread count |
Size

Luxury bed linen should look impeccable when fitted to your mattress. Mattresses come in several common sizes, including twin, full, queen, and king, with bedding labelled to match, as well as other specialty sizes. While the length and width of the mattress tend to remain constant amongst manufacturers, mattress depth or thickness can vary from under 12 cm to over 40 cm. This number can increase even further if the mattress has a mattress pad or cover.
Quilts, Comforters, Duvets, and Bedspreads
The bed covering is likely to become the focal point of the bedroom decor. Thus, choose a luxury duvet cover, quilt, comforter, or bedspread made with matelasse, cotton chintz, chenille, or velvet. These fabrics tend to have a tight weave and tightness to their formation. To complete the look, consider purchasing a matched set. Conversely, separate pieces, when paired together, can create bedroom flare.