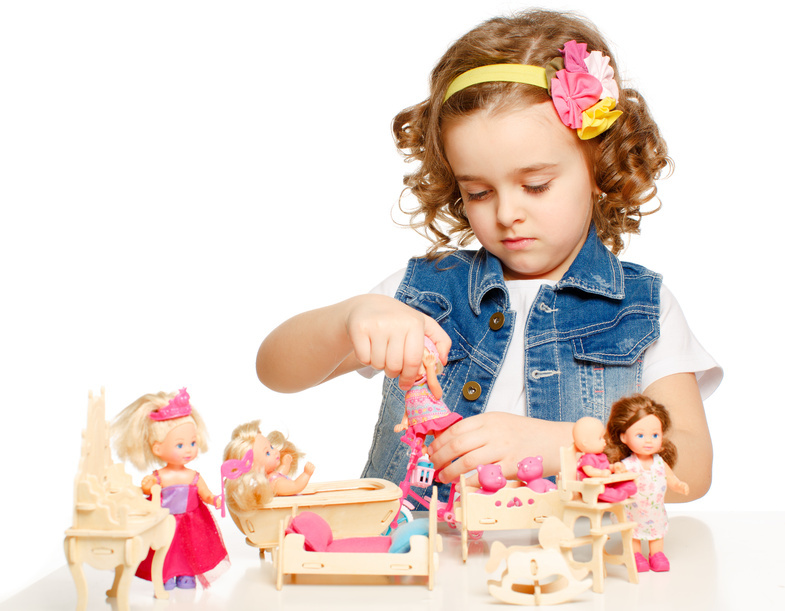 Midge appeared in the Barbie line of dolls as Barbie's adult best friend. Following her wedding to Alan, Midge's character spawned an entire line of "Happy Family" dolls, designed to combat the notion of Barbie dolls as sex symbols. Instead of ending the stigma, the series created even more controversy, prompting Mattel to drop the doll from production. As a result, many of the Midge "Happy Family" dolls increased in value due to their rarity. Explore all the "Happy Family" dolls and identify the ones that you need to complete your collection.
The Mattel "Happy Family" Children

Alan and Midge, the happy couple in the "Happy Family" doll line from Mattel, have three children. Their son Ryan is three years old. He is a cheerful-looking tot with a crop of brown locks. Nikki, the newborn baby, has a few unique features. She appears as a miniscule infant that owners can place in Midge's belly. Sets dating from Nikki's first birthday include another baby named Cassandra. When these sets first came on the market, Mattel kept the baby's gender a surprise until buyers opened the box. An unopened box from this phase is a true collector's item.
The Mattel "Happy Family" Parents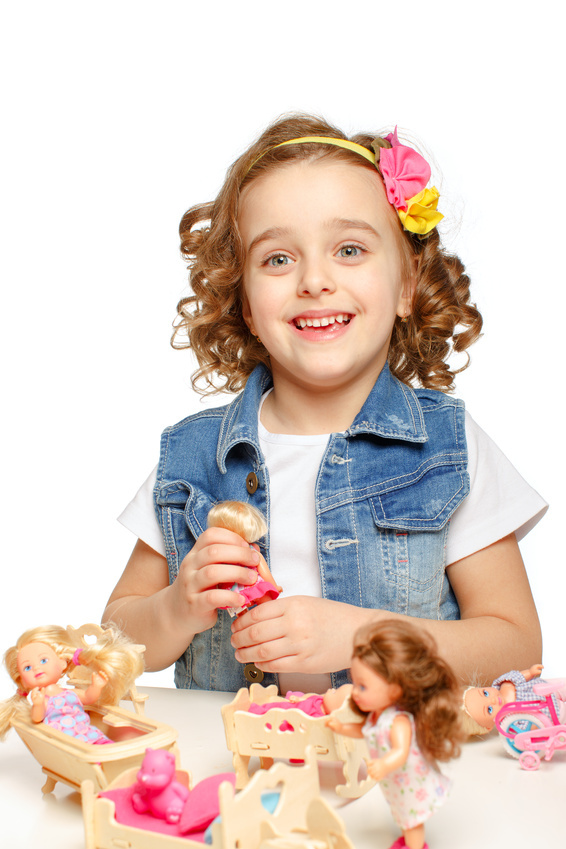 In the "Happy Family" line, Midge is the wife and mother, as well as Barbie's best friend. Her strapping, grinning husband, Alan, is Ken's friend. Midge is available in a several versions, including a pregnant model with the magnetic womb for baby Nikki. When the pregnant Midge doll came out, critics claimed that it promoted teen pregnancy due to Midge's close association with the teenage Barbie. As a result, Mattel discontinued that version in favour of another that lacked a pregnant belly. The pregnant Midge doll is rare and coveted among collectors, especially the original version in which Midge has no wedding ring. Later versions corrected the wedding ring issue and included a cardboard cut-out featuring husband Alan and son Ryan to reinforce the family theme.
The Mattel "Happy Family" Grandparents
Grandpa and Grandma are also part of the "Happy Family" characters. When Mattel first released these dolls, they came with a large kitchen play set. Later, on baby Nikki's first birthday, Mattel released Grandpa and Grandma by themselves as a couple, without any other play items or accessories.
Multicultural Mattel "Happy Family" Dolls
While the original Midge came only as a Caucasian doll, the "Happy Family" line includes both European American and African American versions. This multi-ethnic approach embraced a broader consumer audience. Avid Barbie enthusiasts sometimes seek to procure both family sets for a complete collection.