Camel Active is a German fashion label that specialises in casual work and leisurewear with an urban vibe. Some of the most popular types of Camel Active apparel include women's and men's jeans, leather jackets, footwear, and shoulder bags. Camel Active men's jeans are available in multiple styles and colours. Reading more about the different types of jeans available from Camel Active helps you choose a pair that suits your style.
What to Look For in a Pair of Men's Camel Active Jeans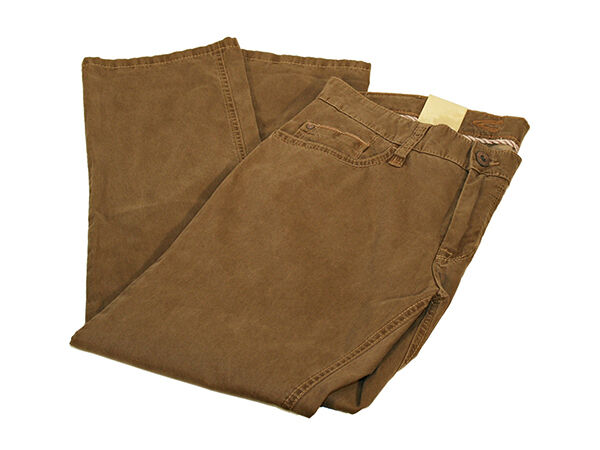 Camel Active men's jeans have a high percentage of cotton in their composition, often as high as 100 per cent. This makes them both comfortable and easy to care for. All pairs of jeans have a leather label with the logo of the brand above the right back pocket. Before purchasing a pair of Camel Active jeans, consider when and where you will be wearing them. For instance, if you are looking for a pair of jeans to wear casually for daily errands, any kind of wash and fit would do. However, if your workplace allows jeans, have a look at some of the more conservative styles manufactured by Camel Active. A timeless wash would be a good idea in this case, whereas for casual wear you can choose a slightly distressed look.
Buying Men's Camel Active Jeans in the Perfect Size

When shopping for men's jeans, there are three main things to take into account when it comes to sizes. To get the right fit, you need the measurements of your rise, inseam, and waist. The following table can help you choose your jeans size based on your hip circumference.
| Normal Size | Jeans Width | Hip Circumference (centimetres) |
| --- | --- | --- |
| 42 | 28 | 88 |
| 44 | 29 | 90 |
| 46 | 30 | 92 |
| 48 | 32 | 96 |
| 50 | 33 | 100 |
| 52 | 36 | 104 |
| 54 | 38 | 108 |
| 56 | 40 | 112 |
| 58 | 42 | 116 |
The term rise refers to the distance between the button at the waist and the crotch up the zipper. Camel Active jeans come in low-cut waist and regular rise. For the inseam and waist, you need to take accurate measurements of the waist and inside leg to find the perfect fit.

Types of Men's Camel Active Jeans
Many of the Camel Active jeans are five-pocket trousers with a casual look. However, you can also find classic cuts as well, in both straight and slim leg styles. Short jeans are another Camel Active choice and they are a good choice for a holiday look. Colours include dark blue denim, light grey, black, as well as several pastel colours suitable for casual wear, including pink, light green, yellow, beige, and light blue.