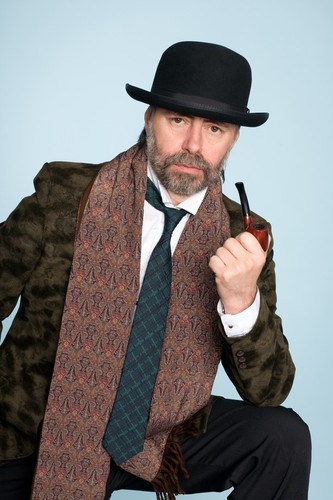 Vintage accessories, with their old-world provenance and timeless elegance, can give men a unique way to add style and panache to their everyday looks and ensembles. Items such as vintage sunglasses, wallets, and scarves, can make the usual accoutrements of a man's life that much more exciting. These accessories also deliver a well-constructed attention to detail that is often not found in the mass-manufactured items of today. Accessories from previous decades can revamp a man's approach to dressing, even, bringing the formality of hats and handkerchiefs into a man's lifestyle. When approaching the vintage marketplace, it can be helpful for men to have a concise understanding of the range of items available in vintage accessories, with a clear idea of the benefits and design features of each accessory item. It can also be of use to have an awareness of how one can source vintage accessories from the online marketplace, including the online auction site, eBay.
An Overview of Vintage Accessories
Vintage accessories can be used to cover every aspect of a man's daily life, including basic day-to-day functions as timekeeping and staying warm to more esoteric needs. Men can find vintage accessories that range from hats and satchels to wallets and handkerchiefs.
Vintage Satchels
A vintage satchel is a great way for a man to carry all of the gear and accessories he needs without looking weighed down. Vintage satchels can be found in leather, acrylic, or canvas and typically feature an over-the-shoulder design that allows a man to wear the satchel low on his hip or at his back. Satchels often have interior pockets for holding pens and notepads which can also serve as useful device holders too. These features afford satchels a functionality that matches their stylishness. Men's vintage portfolios and briefcases are an option that a professional may benefit from, allowing him to tote important documents and files in style.
Vintage Hats
For the man who likes to forego the usual sports cap or toque and wear a real hat, vintage hats provide some of the best stylish options on the market. These vintage hats typically come from eras in which a man's hat was his central accessory; as such, they are usually crafted with attention to detail that allows them to stand the test of time. Anything from a vintage trilby to a flat cap can be just the touch of eccentricity a man needs to take a look from the bland to the stylish.
Vintage Ties and Bowties
Another popular subset of vintage men's accessories are bow ties and vintage neckties. Bow ties, especially, given their relative rarity in the contemporary marketplace, have a particular relevance when it comes to vintage gear. Vintage neckties and bow ties can run the gamut from funky retro statements, such as a broad 1970s style tie, to the refined and chic, as in a narrow 1950s-era tie. Neckties and bow ties from before the 1960s are usually made of silk or a silk blend; post-1960 options may feature acrylic and rayon blends in addition to traditional silk choices.
Vintage Wallets and Money Clips for Men
Keeping money, credit cards, and other essentials in a vintage wallet or using a vintage clip to hold cash is a subtle way for a man to introduce a quality vintage accessory into the mix. Vintage wallets are typically leather billfold-style wallets, with interior panelling and pockets for cards and change. Money clips can vary from basic metal clips to retro, advertisement clips that bear a bold logo. For men with a sense of humour or who are looking for a funkier choice, velcro wallets from the 1980s can be a solid choice, along with novelty pieces that feature a unique design, logo, or character.
Vintage Watches
Vintage watches are one of the most populated categories of vintage accessories. Since timepieces are typically treated with care and even handed down as heirlooms, many vintage watches from past eras are still in excellent, working condition today. In some cases, the face and body of a watch may be in good working order, but a leather band may be worn. In these situations, men have the easy option of replacing a band with one made from contemporary leather or even finding an appropriate vintage replacement. Vintage watches need not be all about refinement; as with vintage wallets, some men might enjoy odder, retro choices, such as a calculator watch from the 1980s.
Men's Vintage Sunglasses and Eyeglass Frames
Vintage sunglasses for men included eternal classics such as aviators and more cutting-edge options, such wayfarers from the 1980s. Vintage sunglasses may or may not contain ultraviolet protection, so a man concerned with sun damage should keep this in mind when shopping. Vintage eyeglass frames are another way a man can add a vintage element to his eyewear. Vintage eyeglass frames can be integrated with a prescription, but the prospective buyer should check with his optometrist before making a vintage eyeglass purchase.
Men's Vintage Handkerchiefs
Some men who enjoy vintage accessories like the touch of formality these classic pieces bring with them. No vintage accessory achieves this more, perhaps, than a vintage handkerchief. These old-world nods to a bygone era of politesse are a unique accessory that a modern man can incorporate into an ensemble. Vintage handkerchiefs may also be found in monogrammed varieties; a man lucky enough to find his initial or initials on a vintage handkerchief has the advantage of adding a personalised touch as well.
Men's Vintage Scarves
Vintage scarves for men can come in traditional wool knits or more elegant silk choices which are all but absent from the contemporary market. One of the more popular types of vintage scarves is the silk paisley scarf which can be worn folded double at the neck like a voluminous necktie, evoking an old world and classic look. Vintage silk scarves for men are a great choice because they often feature a double-sided design, with a patterned side and a contrasting solid colour side on the scarf. These dynamic patterns and colours bring life to a man's wardrobe in a way that many modern accessory choices cannot.
A Note About Vintage vs. Vintage-Style
When shopping for vintage goods, men may encounter accessory items that evoke a vintage look but are not actual vintage items. These selections can be an easy, and sometimes less expensive, alternative to finding actual vintage pieces, and they often reflect the careful craftsmanship and detail of older pieces. If a man wants an actual vintage accessory, he should take the time to confirm an item's provenance with the merchant.
Shopping for Men's Vintage Accessories
Men in search of vintage accessories might look through their local clothing retailers and vintage shops. These stores can have some options available in each category, but a truly deep catalogue is not likely. Men who wish to access a dynamic range of vintage accessory choices in any category may do well to look through online auction sites, as represented by the site eBay.
Buying Vintage Accessories for Men on eBay
The online auction site eBay functions as an aggregator of numerous vintage sellers, giving you access to a very expansive catalogue of options. To begin searching through the vintage listings on the site, you can start off by entering a search term such as "men's vintage accessories" at any page on the site. You can run as general or as specific a search as you like, perusing the overall range of items available or seeking out a specific piece from the start. Remember that, when you browse through eBay's listings, a general search for vintage accessories may yield listings that also include vintage-style accessories. The site also makes related search suggestions when you run a search, so consider using them when refining your searches.
When buying vintage accessories on eBay, it can be a great help to you if you take the time to get to know your vendors. Communicating with a vendor and asking after a vintage item's provenance can help ensure that you get the exact item you want. You may also want to take the time to review a seller's past auctions and read the feedback that the seller has received from other customers.
Conclusion
Adding a vintage accessory or more into a man's wardrobe can introduce a one-of-a-kind perspective that can make any man a style standout. Vintage accessories such as men's wallets, hats, scarves, watches, and even handkerchiefs are just a few of the quality options available in the vintage marketplace. By carefully researching his options and considering which accessories can best be incorporated into his lifestyle, a man can begin his search for vintage accessories on the right footing. He may consider looking at local retailers or leverage the much more comprehensive and user-friendly vintage catalogues on online auction sites such as eBay. On eBay, finding a vintage men's accessory is as easy as running a search, looking through relevant listings, and then taking the time to get to know a seller and ask questions. In no time at all, a man can utilise this useful online forum to find and purchase anything from a rare trilby to a reliable, handmade leather wallet, bringing classic quality and rare style into his life.