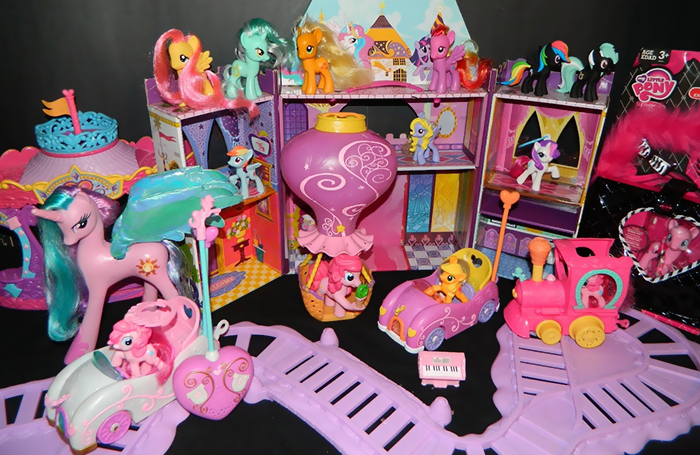 Hasbro's line of My Little Pony is one of the few children's series that has been produced in various formats. Primarily written for girls between the ages of two and eleven, My Little Pony has been produced as a comic book, television series, video game, and a toy. There are several accessories designed to foster the creativity of children who own these My Little Pony toys, which children can apply according to their imaginations.
My Little Pony Accessories Budget
My Little Pony accessories are not absolute necessities, therefore, purchasers should choose items within their budget. Prospective buyers should view the items available, calculate the costs and choose items based on affordability. Purchasers should also consider buying in bundles instead of individual pieces, as this may prove to be more economical. However, My little Pony accessories are not very expensive and this may enable buyers to select and purchase several items at a time.
My Little Pony Birthday Accessories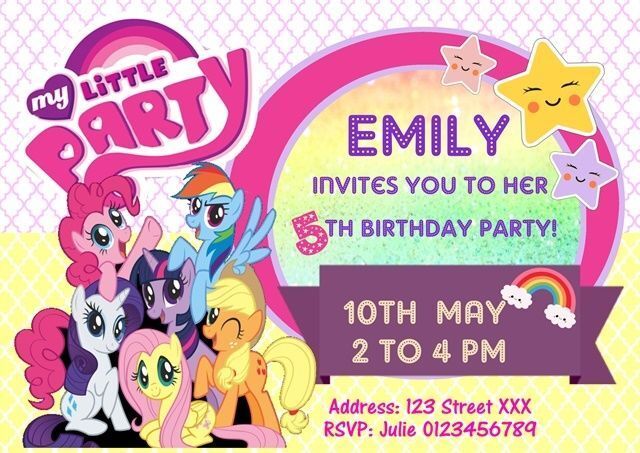 There are several My Little Pony themed accessories available. My Little Pony birthday accessories consist of a decorated pony birthday cake, birthday hat, cups, stand, and other fun pieces that would be included in a birthday party celebration. Buyers should be aware that these are miniature pieces which may pose a choking hazard for small children.
My Little Pony Apparel
There is no party without "dressing up", and My Little Pony is no different as each pony steps out in style with colour coordinated shoes, hat, cape and bowtie. Also available are My Little Pony caps, skirts, bandanas, tutus, and saddle accessories. My Little Pony would not be complete without its jewellery, and as such there are several colourful tiaras and necklaces designed to make your pony more attractive.
My Little Pony Accessories Bundles
While there are individual pieces available, owing to their size, many of the My Little Pony Accessories come in bundles. The My Little Pony Hat Box, suitable for three year olds and upwards is a bundle containing five ponies and accessories. Also available are My Little Pony Birthday sets, My Little Pony shoes and accessories sets, My Little Pony Pinkie Pie sets, which includes a pair of tall shoes, My Little Pony GI containing fifty-four pieces, My Little Pony vintage sets, My Little Pony fold out Kelly house and accessories, and My Little Ponyville Fashion Head with removable wigs. There are still quite a few other My Little Pony lots and bundles to choose from.
Other My Little Pony Accessories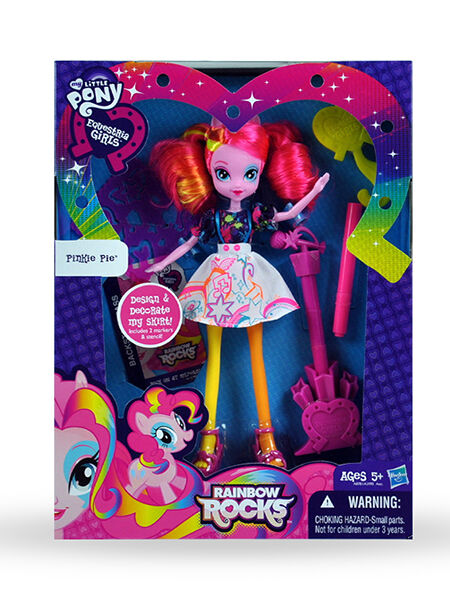 There are many other My Little Pony accessories available including a My Little Pony Equestrian Pinkie Pie doll and her accessories, My Little Pony Ponyville twelve piece bundle with four figures and accessories, My Little Pony combs, ribbons, laces, and barrettes. There is no shortage of My Little Pony accessories and they are readily available and easily accessible to those interested in acquiring these items.