Peppa Pig is an adorable character made famous by the popular children's television programme. Each episode is only 5 minutes long and features a fun story with learning elements for children. Peppa and her friends do daily activities such as swim and visit family members. All the characters have various traits based on their mammal species, and parents can expand on the television series with fun Peppa Pig toys and games to encourage creativity and learning.
Peppa Pig Plush Toys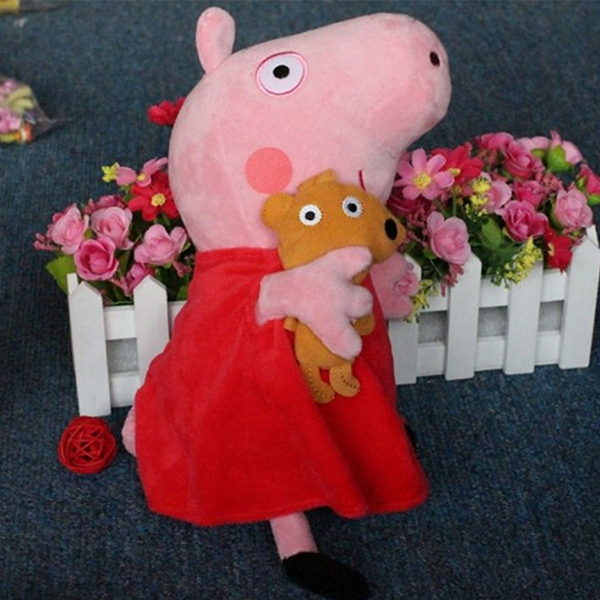 Children love the Peppa Pig plush toys and all the fun accessories available for them. Start with a Peppa Pig toy that appeals most to your children. For example, maybe your daughter would prefer the Princess Peppa Pig, while your son would prefer her crocodile friend. Look for new outfits for the plush pig and her friends. Kids may also enjoy some Peppa-inspired outfits of their own. Dress them up in cute Peppa Pig jumpers and T-shirts.
Peppa Pig Cook n Play Kitchen
Learning all about the kitchen and cooking is even more fun for kids with the Peppa Pig Cook n Play Kitchen. The set features bright colours, a small refrigerator for food, a sink, drawers, an oven, and more. Use the plastic spoons to stir pretend food and enjoy the delicious looking ice cream toys. Cooking in the play kitchen is a great way for children to participate in group activities with their friends.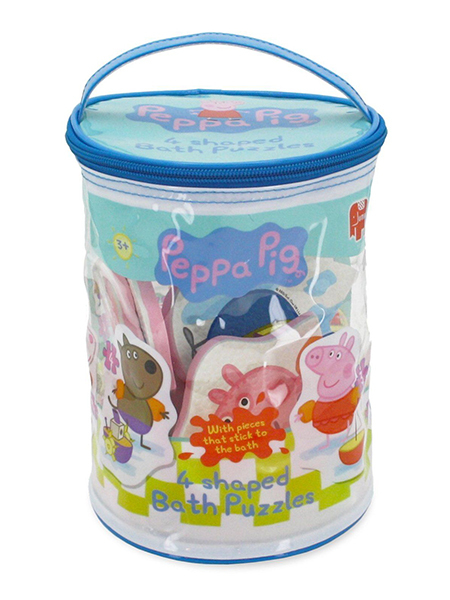 Encourage cognitive growth with the bath time puzzle kit that allows kids to examine shapes and images and then figure out how to put them together. The pieces come in a carrying case with vents to drain water, and each of the pieces floats. Four puzzles feature different images with Peppa Pig or her friends.
Peppa Pig Medical Case
Kids are never too young to learn about the medical profession, and they love to play doctor. With the Peppa Pig Medical Case, they get to heal their friends and family with toy pieces of medical equipment. The kit includes several pink, purple, and yellow medical toys, including a stethoscope, syringe, thermometer, tweezers, and more. The set may even help some children overcome their fear of going to the doctor.