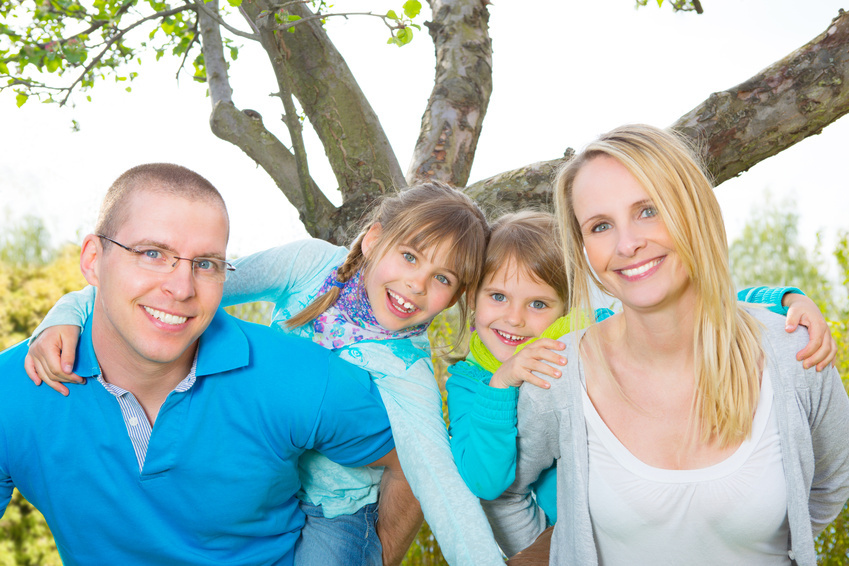 Everyone enjoys a chance to get away for a holiday; sometimes for a long weekend, and sometimes for a few days after finishing up some business. Today's global economy dictates that travellers must look for deals whenever and wherever possible, so as to get the most for their money. When you have the time for a quick getaway, you might not have much time to waste in deciding where to go. Therefore, it is important to do a little prior planning and research a few places where one would want to visit on a short break. For some trips, this could mean travelling by air, train, car, or even on foot, hiking across the country. No matter what the choice for a short break may be, the important thing is to make short breaks memorable, perhaps serving as an introduction to a place you might want to return to for a longer stay in the future.
Keep in mind that short breaks need not take one a long way from home. Sometimes travelling a few miles away to the ideal location is all one needs to fill up a short break with adventure and excitement. With a little forethought and awareness of one's options, a short break is not that far away.
Tailor Your Short Break
Determining what you want to do on a short break can help greatly in determining where you want to go and still allow time to enjoy yourself. There is little fun in arriving late and having to leave with only a day to spend at the destination. Tailor the destination to the number of days available for a short break. Weekend trips should be around 190 to 240 km one way; this may only be a couple of hours of ground travel. Use these short breaks to get to know a country; many people spend their entire lives and never see the wonders that are in their own backyard. Short breaks are perfect for getting in touch with one's native history and have some fun at the same time.
Time Travel Through Historic England
England has thousands of years of history and tradition, and nearly every major city and small town holds keys to the country's past. From period performances and old world re-enactments, to museums and preserved historic locales, taking a trip to the past could make a short break perfect for some.
Museums to Visit on a Short Break
Museums across the country represent multiple art disciplines and areas of interest, from hard core history to the whimsical. Some of the larger museums charge an entrance fee, but there are several that offer free admission. Phone ahead and check if the museum charges a fee and what special events might be planned, so as to get the most out of a trip. If you live in the United Kingdom, there are a plethora of museums to choose from to make a short break both enjoyable and educational.
Museum

Location

Offerings

Higgins Art Gallery and Museum

Castle Lane, Bedford, Bedforshire

Art gallery and home of the Cecil Higgins Collection

Museum of Berkshire Aviation

Woodley, Reading,

Berkshire

Museum of aircraft produced in the region by Phillips and Powis between 1932 and 1947

British Empire and Commonwealth Museum

Old Railway Station, Bristol

Explores the history of the British Commonwealth and its impact on the world at large

Museum of Archaeology and Anthropology

University of Cambridge

A collection of local antiques along with ethnographic and archaeological items from across the globe

Cheshire Military Museum

Chester, Cheshire

British Army history museum, connected to the County of Cheshire from 1685 to present day

Museum of Witchcraft

Boscastle, Cornwall

Dedicated to witchcraft and Wiccan artifacts. Moved to present location from the Isle of Man in 1960

Herschel Museum of Astronomy

New King Street, Bath

Former home of renowned sibling astronomers William and Caroline Herschel

National Horseracing Museum

High Street, Newmarket

Records, trophies, Jockey uniforms, paintings, and all things related to the sport
If museums are not your cup of tea, then a visit to a living history site may be more appealing. Several occur annually, so planning ahead is a good idea.
Living History
Every July, normally the third weekend of the month, upwards of 2,000 re-enactors converge on Kelmarsh Hall, Northamptonshire, for one of the largest historical events in all of Europe. The site is filled with combat displays and battle re-enactments, representing two-millennia of warfare from the Roman Imperial Army to the Colonial Redcoats, with a healthy dose of medieval jousting by honorable knights of the realm. If something a little more mystical is sought, try one of the St. George's Day festivals in Bedfordshire, at Wrest Park or at Tamworth Castle Grounds, Staffordshire, held annually in mid-April. The events boast equestrian events, falconry displays, childrens' events, and of course re-enactments of the famous battle between St. George and the Dragon.
Searching for Shakespeare
For the lover of classic literature and theatre, taking a short break to Stratford-on-Avon to trace the steps of the world's most famous bard through the streets he once tread can be just the right thing to do. Walking tours are available to Shakespeare's birthplace as well as significant places, including Mary Arden's Farm, Anne Hathaway's Cottage, and Holy Trinity Church, where the playwright was laid to rest.
Of course, no trip to Stratford-on-Avon is complete without attending a performance of one of the master's plays. Performances play regularly at the Royal Shakespeare Company Theatre and the Courtyard Theatre.
Something Off the Beaten Path
Maybe something more physical is a better option for a short break, and there are scores of options both inland and coastal. If cycling is your bag, then you may enjoy a mountain bike trek through Gisburn or Rosliston Forest, mountain biking in Penrith, or the South Somerset Cycle Ride. These and other special rides and scenic locals are available, weather permitting. If walking and hiking about is more your style, then shoulder your pack, and take a stroll along the coast in Northumberland, or go caving in Cheddar Gorge for an energising short break. Of course, urban exploration might be more to your liking, and this can be accommodated with the Chester Ghost Walk, Bath Walking Tour, or the Jack the Ripper Walk. No matter what your tastes are for walking, a short break at one of the many walking tours, trails, and paths is a perfect fit; just bring a good pair of walking shoes.
Endless Dining Opportunities
A wide variety of the dining opportunities in and around greater London presents endless opportunities to the traveller to sample cuisines or enjoy local fare. Whether in Mayfair, Moongate, Camden Town, Chelsea, or Kensington, restaurateurs of all disciplines are ready to amaze and entertain with their talents. All across the city, one can find restaurants specialising in Russian, American, Moroccan, Italian, Indian, Chinese, and traditional English cuisine, just to name a very few. After dinner, a stop at one of the several pubs and nightclubs sets the rest of the night in motion. Drink, dance, and dine until the wee hours. There are not many better ways to spend a short break.
Deciding on Your Short Break Destination
While finding something to do on a short break is not difficult, deciding between the many options can be a bit challenging. The best way to narrow down the choices is to take a look at what you want to do and compare it to likely short break dates. If you want to attend a specific festival or performance, this is really the only way to go. If your choices are more outdoor themed, just a quick check of the weather and a destination chosen at random can be very exciting. Anyway you do it, remember the most important thing to bring is your sense of fun.
Design Your Short Break with the Help of eBay
Whether you decide to take your short break to Bath for a walking tour, Stratford-on-Avon for a little Shakespeare, or some other location altogether, you can often find deals on short break getaways by looking online on eBay. Short break ideas are located in the 'Holidays & Travel' section and can be found by doing keyword searches for the destination you want. If you are open minded and flexible, you can browse through the available offerings to see what gets you excited. To find short break opportunities on eBay, enter "short break" into the search window at the top of any page on eBay, then click the search button. When the page of results opens up, you can select the 'Short Break' subcategory, and then just look through the offerings available.
In order to be ready for that spur-of-the-moment short break opportunity, packing a ready-to-go bag with everything needed, from swimsuits to sweaters, is easy by shopping the many available items on eBay. Luggage and carry-on bags as well as shoes can be located by a quick keyword search. Just be sure to verify the quality of the eBay seller before you go ahead with transactions on the website.
Conclusion
It is a great thing to be able to get a chance to get away from work for a short break. Some of the most exciting and fun-filled short breaks available are located right in one's own backyard. Adventurous types, history buffs, and even great outdoorsmen can find something of interest in the United Kingdom to fill up a short break. The plethora of choices, from historic sites and museums to nature areas and urban walking, makes it easy to create a short break for those with limited time to visit. For individuals with more relaxing trips in mind, the number of restaurants, pubs, clubs, and luxury hotels can give a short break a sense of taste and style.
Regardless of the choice one makes, taking a short break recharges the batteries and makes getting through the everyday routines a little more pleasant. After all, you can get away again anytime you want.