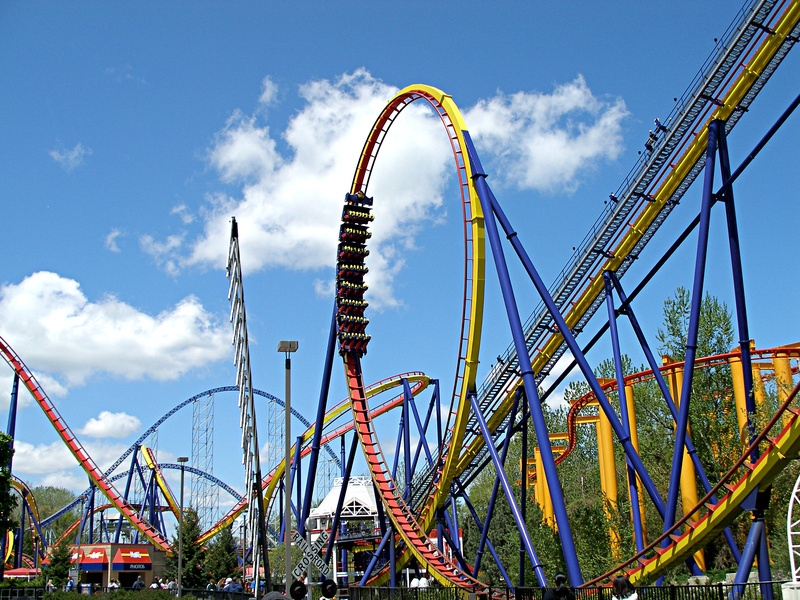 Booming with business since the late 1800s, Alton Towers is a theme park and water park in Staffordshire. The attractions and rides are family friendly and surrounded by hotels, restaurants, and other sites to see. To plan your day at Alton Towers, consider booking a nearby hotel, grabbing a map, and marking which rides your entire family can enjoy.
Book in Advance for Special Benefits
Businesses love customers who book in advance because it allows them to better anticipate their staffing, food, and product needs. Alton Towers hotels are no exception, so they encourage guests to book early. Booking in advance can secure deep discounts on Alton Towers tickets, eliminate fees, and give early access to theme park rides. Try to book at least one week in advance.
Measure Your Child's Height

Each Alton Towers theme park ride has a height requirement. Thrill attractions generally require a child to stand at 1.4 m. Some rides are more lenient and only require a height of 0.9 m if the child is riding with an adult of 18 years or older. The height requirements for childrens' rides are a little lower, but an adult's presence on the ride might still be required. There are no exceptions to these rules for safety reasons, so double check your child's height before joining a queue.
Save the Big Rides for Last

The posted closing times only apply to an attraction's queue, not the ride itself. You can join a queue up until closing and still have near-guaranteed access to that ride. Get the most enjoyment from the park by joining short queues and saving the most popular rides for last, once the crowd wanders back to the resort for dinner. The Flume, Air, and Rita are especially popular Alton Towers rides and therefore might have extremely long queues during noon.
Get Familiar with the Map
Alton Towers has seven baby care and change facilities and a medical center. The park even has a shop in which to purchase nappies, baby bottles, and all other baby-related needs. You can also hire a single or double pushchair if your child grows tired. Baby care facilities are usually located next to the toilets. Mark these places on your map.
Read the Waterpark Policies
To comply with health and safety laws, Alton Towers has unbendable rules on child to adult ratios in their pools. If you are 16 or older, you can care for one child who is four years old or younger or two children who are five to nine. You can also care for two children who are younger than four but restricted to the toddler area. If you plan to spend a day at the park with three young children, make sure to bring along two adults.