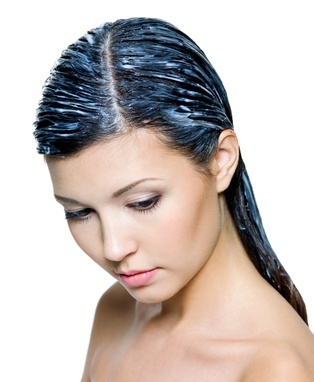 Hair colourants are popular with many people, whether a complete new colourful look is desired, or natural looking coverage of grey hair. eBay offers a wide range of products suitable for all hair types and many different styles.
It is easy to buy hair colourants, and this guide aims to show a buyer how to find great products at a good price on eBay. Home hair colouring is a great, cost effective way to change hairstyles; this guide will help you get great results.
Types of Hair Colourant
There are various ways to add colour to the hair, some are quick and temporary, and others are more time consuming to apply and give permanent results. It is advised that a small amount of hair colourant is tested behind the ear before use on the hair, if the test patch becomes itchy or irritated it should be washed off and the dye not used on the hair. Here are the main types of hair colourants and how to use them:
| Product | Description |
| --- | --- |
| Hair Chalk | A temporary colourant, comes in many bright colours, and shades. Applied by rubbing the chalk over a small section of hair until the desired amount of colour is on the hair. They usually last until the hair is washed. Chalks are easy to use, and the user can control the amount of colour applied. |
| Coloured Hair Spray | Some coloured hair sprays also offer hold and support for the hair, while others are just used to add colour or glitter. |
| Coloured Hair Gel | There are many coloured gels on the market. While some are used for covering grey in facial hair, and last until the hair grows it out, others are brightly coloured for hair on the head, and lasts until washed out. |
| Colour Streak | Also called hair mascara; it comes in a smalls tube with an applicator brush that comes with the tube of dye. It is applied to small amounts of hair to give streaks of colour; and it is removed when the hair is washed. |
| Permanent Dye | These dyes come in many colours, both for a natural look, or a bright statement style, they are usually brushed onto hair and last until the hair has grown out. There are various types available including vegan dyes and dyes for specific hair types. |
| Root Touch Up | These come in a mascara-like tube, and in natural shades. They are usually applied to the roots to cover up grey hairs, or to match the root colour of the rest of the hair. |
| Semi-Permanent Dye | Dyes usually last from 6-8 washes and are available in many different colours, from natural shades to bright, bold colours. |
| Colour Remover | Also called stripper, is used to remove dyed colour from the hair. Usually used if the wrong colour has been applied or if natural hair is desired. |
| | |
| --- | --- |
| Caps | Used to highlight hair; the silicone cap is placed over the head and small sections of hair are pulled through little holes that cover the cap, using a hook, dye is applied only to these small sections. |
| Gloves | Latex gloves are usually included in the box with hair dye, but not always. They are used to protect the hands from the chemicals in hair dyes. |
| Brushes | Soft bristled brushes are used to apply dye to the hair; silicone dying brushes can also be purchased, as well as dye mixing bowels. |
| Capes | Capes or gowns are used by hairdressers to protect customer's clothes from loose hair and dyes. They are available in many different styles and designs, and can also be purchased for home use. |
| Section Clips | These clips come in different sizes and are used to section off part of the hair so colour can be more easily applied. They are also called alligator clips. |
| Aprons | Aprons are usually used when applying colour to someone else's hair, to protect clothes from the dye. |
Colouring Accessories and Tools
There are many products available to make colouring hair easier, with better results. There are some great use-at-home products for sale on eBay, as well as professional standard tools and accessories. These products can be purchased as a set, or job lot, or as individual items.
Caring for Coloured Hair
Coloured hair needs to be cared for to help it stay looking healthy, as with any hair, it needs to be kept moisturised and clean, but there are other steps to consider that are not always needed for non-dyed hair.
| | |
| --- | --- |
| Conditioners | Coloured hair can feel dryer than non-coloured hair, so it's worthwhile to use deep conditioners on a weekly basis to keep hair moisturised and healthy. |
| Sun Protection | To help colour last for longer, keep hair covered when in strong sunlight, or use protective sprays and products. |
| Shampoo | Keeping dyed hair clean is important, as substances like salt and chlorine can damage and dry out hair, so shampooing regularly after you've exposed the hair to swimming pool water, can help keep hair healthy and the colour looking better. Shampoos can be purchased for specific dye colours to help enhance and keep colour looking bright. Dry shampoos can clean the hair and prevent colour from being washed away. |
| Heat Protection | Using heated tools like hair dryers and hair straighteners can damage hair, so avoid using them everyday, and use heat protection products when they are used. |
Tips for Colouring Hair
Apply petroleum jelly to the forehead and ears to prevent the dye staining the skin.
Wear protective clothing and gloves to prevent dye staining clothes and skin.
Even if the hair has been dyed before, do an allergy test. This consists of applying a small amount of the dye behind the ear, leaving it for 20 minutes and then washing it off. You should wait for at least 24 hours to see if there is any reaction to the dye.
Do a strand test: apply a small amount of the dye to a small, hidden section of hair, and regularly check it until it is the desired colour. This will help to give an idea of how long the dye needs to be left on the hair.
Always read the instructions carefully, instructions may differ from products used previously.
Make sure hair is in a healthy condition before it is dyed, if not take time to repair it before any dye is applied.
Using a mixing bowl, instead of the provided mixing bottles, will help give more control when colouring and make it easier to divide the dye equally for the whole head of hair.
Try a semi-permanent dye before committing to permanent to make sure it is the right colour.
Put a towel on the floor to avoid dye splashing and staining carpet/ floor coverings.
Apply dye to unwashed hair for better results.
When choosing a hair colour, look at colour swatches, instead of the model's hair colour, as these will be more accurate and often show the before and after colour.
Conclusion
There is a wide range of choice of hair colouring products on eBay. From bright temporary colours, great for a weekend look, to colour gel to hide grey facial hair, there are many products available at great prices. Buying with eBay will help ensure home hair colouring is an easy and effective process.
This guide has highlighted the many different hair colourants, and how they are used, as well as how to keep hair colour looking bright and healthy.