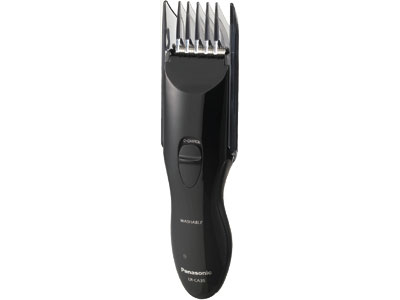 Hair clippers and trimmers are great tools for removing body, facial and head hair in a quick, easy and painless way, and there are loads to choose from on eBay. This guide will explain the differences between products, their best uses and how to find the right one, whether looking to remove nose hairs or create a new, edgy hairstyle.
There are many tools available for both home haircutting, and by hairdressers and barbers. Buying clippers and trimmers for home use is a popular option, as in the long run it saves money by not going to the barbers. There are also many tutorials and guides available on the Internet that detail how to get the best results with these tools, many are written by professionals and experienced hair cutters.
Hair Clippers
Hair clippers have sharp comb like teeth that cut the hair using a scissor action, these are usually stainless steel or titanium, in a plastic outer body. Speed and blade depth can usually be altered, by changing a guard comb in between the blade and the skin.
Electric hair clippers usually come with a recharging port that is plugged in to a mains socket and recharges the battery within the clipper. Rechargeable clippers are portable, which makes them easier to use and more practical than corded clippers, it makes them great for travel and use when a plug socket is not close to a mirror.
Clippers are larger than trimmers and are used for cutting larger, thicker amounts of hair, popular haircuts that can be achieved with a hair clipper are:
Crew cut
Butch cut
Flattop
Hi-top Fade
High and Tight
The main difference between different hair clippers, rather than their physical features, is the quality. There are varied qualities of clippers and also well-known brands that sell affordable clippers that are suitable for home use.
| Product | Description |
| --- | --- |
| Rotary Clipper | A round clipper makes self-cutting hair to one length very easy. The clipper is run over the whole head, there are usually adjustable in length from grade. |
| Waterproof Clippers | Make cleaning the clippers after use easy as they can be rinsed under the tap to remove any hair left in the clipper. |
| Children/ Baby Clippers | There are many clippers available specifically for cutting a baby and or child's hair. They are usually smaller and quieter than other clippers, as well as designed to be more comfortable on the skin. |
How to Cut Hair with Clippers
1. First decide on what hairstyle you want, consider your face shape and what styles suit it. Look at photographs of people and celebrities with the same shape face as you, to see what styles look good.
2. If possible, when self-cutting, place a mirror in front and behind the head, so it is easy to see the hair being cut, and keep it even.
3. Always cut dry hair, wet hair may clog the blades and could make them rust.
4. Select the guard comb for the desired length, if using a speed adjustable clipper or touch screen clipper make sure these functions are locked before use.
5. Place a towel or gown around the shoulders to stop hair from sticking to clothes.
6. Hold the clippers at a right angle to the head and move them against the direction on hair growth.
7. Once the hair is cut, the guard comb can be removed to neaten up the edges, neck and side burns.
8. Use a hair dryer to blow any cut hairs off of the neck and face.
9. Brush the hair off the blades of the clipper, or if it is waterproof rinse it under the tap.
10.The clipper may need oiling occasionally to keep the blades in good condition.
Hair Trimmers
Trimmers are smaller than clippers and are used for precision and detail cutting. They are often used after the hair has been cut with clippers or scissors, to neaten up the edges and taper the nape hair and side burns. They are also commonly used for styling facial hair and removing nose and ear hair.
Many men make a fashion statement with their facial hair, and lots of styles can be created using hair trimmers. There are step-by-step tutorials and videos to help achieve these looks. Some popular styles are:
Circle Beard
Goatee
Balbo
Soul Patch
Mutton Chops
Horseshoe Moustache
Handlebar moustache
| Product | Description |
| --- | --- |
| Nose Hair Trimmer | A small, thin trimmer that is inserted just inside the nose to trim protruding hairs, they can also be used for ear hair. |
| Beard and Moustache Trimmer | Beard and moustache trimmers have different guard combs, from stubble length to a longer, fuller beard. Some products have a precision setting to achieve a more styled look. Some have a built in vacuum to collect the hair as it is removed. |
| Body Hair Trimmer | These body trimmers usually provide a closer cut to achieve smoother hairless skin. |
| Grooming Kits | A set can be purchased that includes a rechargeable trimmer with multiple, changeable attachments, for head, body, beard and nose hair removal. |
| Female Trimmer | Lady trimmers usually come as a multi purpose set, including attachments for eyebrows, facial and bikini hair removal. |
Hair clippers and trimmers have become popular, as shorter hairstyles and bolder facial hair have grown in popularity. Barbers have used clippers for a long time, with manual ones being popular as they are more precise than scissors. As technology advances, more trimmers and clippers are put on the market, improvements include:
Longer battery life
More comfortable feel against skin
More comfortable hand grip
LED battery life indicators
Touch screen speed and guard change
Combs and guards that fit the contours of the face
Pivoting head
Other features to consider when buying hair clippers:
Designed for self-cutting
Size of the guards
Price of the product compared to professional barber prices
Other Hair Clipper and Trimmer Products and Accessories
There are various other products that can be purchased to extend the life of the clipper or trimmer, and to also personalise them.
| Product | Description |
| --- | --- |
| Additional Combs/ Guards | These can be purchased for specific models and brands of clippers; guards can replace damaged ones, or provide different lengths. Combs can be made out of plastic or metal. |
| Storage/ Travel | Cases specially designed to hold clippers and attachments come in different designs, hard or soft cases, some clippers are purchased with the case. |
| Decorative Case | Some manufactures produce changeable cases for their clippers; some are made by different companies by specify the particular clipper they are designed for. They come in many different designs. |
| Oil | Clipper oil is applied to the blades to help them last longer. |
What to Consider When Buying on eBay
When buying an electrical appliance from a non UK seller, make sure the plug is compatible with the desired fitting, some require a choice of plug once the product has been purchased, so make sure they have the desired one in stock before purchasing.
If buying a used item check the exact condition of the product. Why is the seller selling the item? Also, check if it is still under warranty.
Check out the seller's feedback to make sure they are reputable.
Read all of the product's description. Is it the right one for the intended purpose?
Take time to look at all the available options. Some new products come with free gifts, making them good value. Some products listed as used have never been used before, but are new unwanted gift.
Conclusion
It is easy to buy great rechargeable hair clippers and trimmers on eBay, with a wide range of products for many different uses, from clippers for children's hair to nose and ear trimmers for undesirable hair. As hair fashions change it is easy to stay up to date with trends and change looks at home, for a good price.
Additionally, when making a purchase on eBay, it is recommended that the transaction be performed safely and securely through PayPal, as the buyer will be then covered by the website's protection programme..