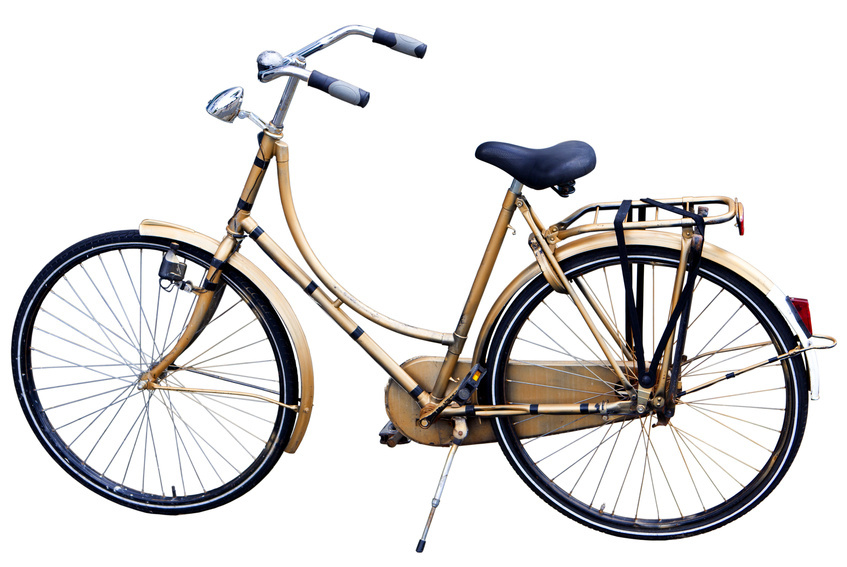 Restoring anything that is antique or vintage requires care and dedication. It also requires an awareness of all the working parts required. Vintage bicycle forks are essential when restoring vintage bikes, as quite often it is possible to find examples that are in excellent condition that will add to, or complete, a vintage build. When it comes to building, restoring or repairing a vintage model, it is important to know what to look for when purchasing parts.
This guide will outline some of the key features to look out for when purchasing vintage bicycle forks, some considerations when buying, as well as outlining how to purchase on eBay and some of the features of the site. Having a restoration project can be incredibly rewarding, so attention to detail and plenty of time are essential.
Key Features of Vintage Bicycle Forks
A bicycle is a key element in the structure of a bike. It holds the front wheel and allows the operator of the bike to steer and balance it. A front wheel axle is held in place by the two fork ends. There are two blades joining at the fork's crown and a steering column to which the handlebars attach.
The steering column is attached to the frame via the headset bearings. It's clear that without the fork, the bike would be incomplete and impossible to manoeuvre. When it comes to vintage bicycle forks, there are a few factors that should be considered, and most of these relate to the type of bike that it will be part of:
Type of Bike
There are countless types of bikes and hybrids, and therefore each one will have a slightly different design or specification, which means that the type of fork needed will likely vary between models. Here are some of the bikes available and the features that make them unique:
Town Bike – Suited to the urban sprawl, complete with a variety of surfaces, town bikes are sometimes called shoppers when they have a basket affixed to the front, and they tend to have a fixed suspension of which the fork follows suit. They vary in complexity, but nonetheless vintage versions are rather iconic of a bygone era.
Road Racing Bike – Built for speed and endurance on the road surface, road racing bikes are lightweight across their frames and components (including their forks). They use drop handlebars, which complement an aerodynamic riding position, and the fork must support this different setup.
Cruisers – An icon of 50s America, Cruisers are built for comfort which means they have a higher frame and curved handlebars. Vintage ones tended to have solid frames, making them quite heavy, and the fork is designed to maximise comfort whilst in use.
Touring Bikes – Touring bikes are designed for long distance journeys and tours. They are designed to be not only comfortable but also sturdy and durable, as they'll often have to transport baggage. The forks must be robust enough to deal with the extra weight.
Mountain Bikes – Ubiquitous in the modern day, there are plenty of vintage mountain bikes available too. The forks on these are designed to absorb the shock of uneven and harsh terrains.
Brand
There are brands aplenty to choose from and each will have their own subtle differences. If a faithful recreation is the aim of a project, then trying to secure parts from the same brand and model is essential. However, it comes down to personal preference as to which parts to choose. Here are some of the most popular vintage brands available:
Raleigh
Peugeot
Shimano
Dawes
Cinelli
Gender
Although this might seem odd, when purchasing a vintage fork, making sure that it is for the right bike gender could be important. There are slight differences in frame sizes and there are men's, women's, unisex, as well as both boys' and girls'.
Material
The frame material will affect the type of material used for the fork. Material will depend upon the type of bike to a certain extent – lighter frames will use aluminium, whilst racing bikes will often be carbon fibre. Older cruisers and town bikes will most likely be made of steel, whilst some bikes are made of composite materials.
Making sure that the fork material matches that of the frame is very important, as the integrity of the bike could be affected if different materials are used. It's always advisable to double check the type of material that is being worked with initially.
Frame Size
The size of the frame varies greatly between types of bicycle. It is therefore important to make sure that the vintage fork being purchased will properly fit the frame in question. The size of the frame will affect ride quality and comfort, as well as speed and aerodynamics when it comes to competitive cycling. Be sure to accurately measure the frame and wheel size to make sure the correct fork size is chosen.
Vintage Bicycle Fork Buying Considerations
When it comes to actually purchasing a vintage fork for a restoration or repair and the above features have been observed, there are a few aspects to consider before making a final purchase:
Cost
Prices for vintage forks differ greatly. The more sought after and rare parts can go for a hefty price, whilst more common ones are more affordable. A good idea is to research the market thoroughly to find out what prices can be expected for different models and items. When undertaking any restoration project it is important to have a budget in place, whether this is a monthly expenditure or a whole project budget. This means that savings goals can be set up and then items can be purchased accordingly.
Condition
This is an important factor when purchasing a vintage fork. It is possible to find items that are as new, which is handy when making a new build, but hard to find for older vintage models. There are also plenty of used forks that can, on occasion, be more affordable. A certain amount of this decision will be based on availability, whilst price may be a factor too.
Use
This is something to consider when restoring a bike. If it is going to be used for functional purposes then the materials and components need to be up to the task, whilst if the bike is for show then it's important to find pristine parts. There are plenty of examples of both available on eBay, so ultimately it's a case of deciding from the off what the purpose of the project is.
Time
One final point to mention is the time it takes to undertake a restoration project of any kind. It is a labour of love in most cases, but having plenty of time to be thorough is important. When working with a monetary budget, it is also prudent to make a time budget and work out feasibly how much time can be dedicated to a project.
Conclusion
This guide has shown the various features that are relevant when purchasing vintage bicycle forks.. There is a wide variety of choice, so when restoring a vintage bike there are a number of options available – it depends upon time, budget and complexity. When purchasing bicycle forks, eBay's buyer protection policy makes it safe and secure to shop online, whilst the site's inbuilt features make it easy for a buyer to find the perfect item that they want.