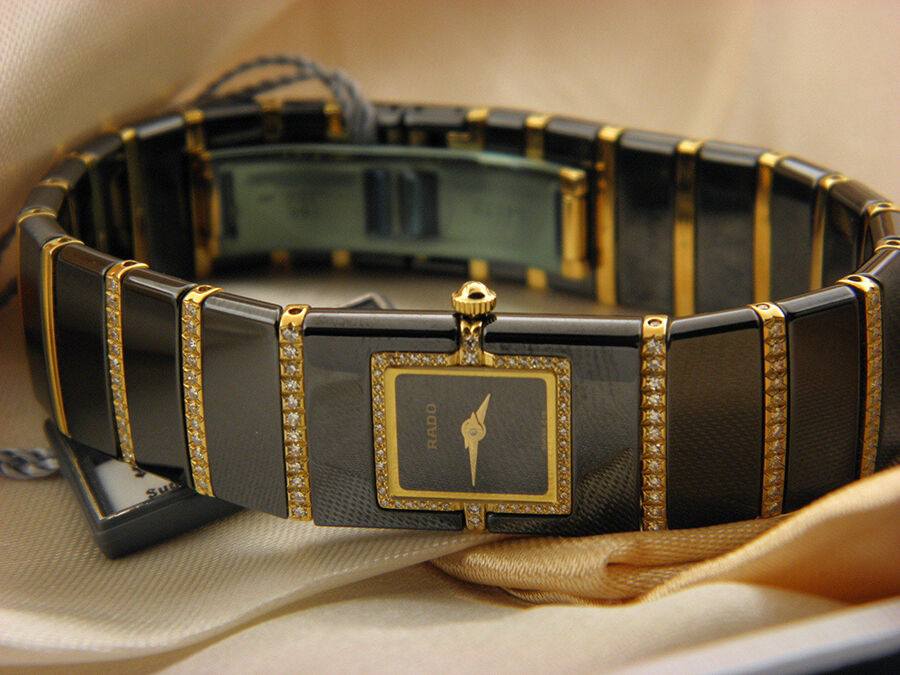 Rado watches have a long history of exquisite design. They are high quality timepieces made using premium materials. Rado women's watches encompass delicate details and large modern styles. Buyers should understand the features of each model before choosing a Rado watch.
Rado HyperChrome Women's Watch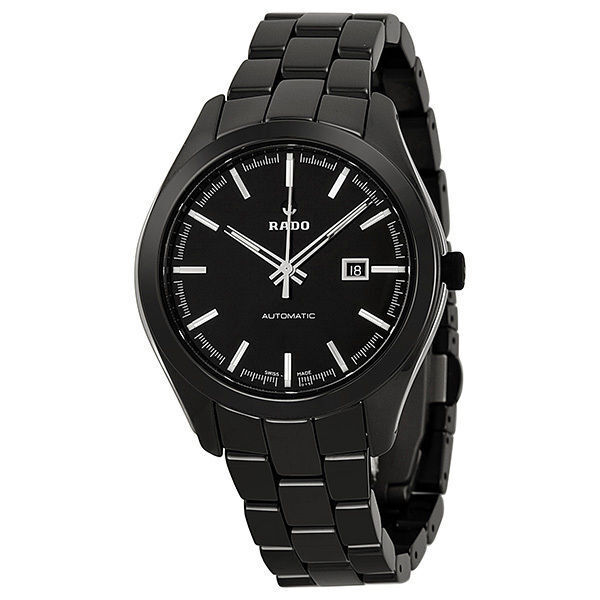 The Rado HyperChrome watch is available in multiple finishes and styles. They have a stainless steel finish with Ceramos bezels and quartz or automatic movements. Some watches have a scratch-resistant high-tech ceramic bracelet with diamonds surrounding the faceplate. The HyperChrome M automatic watch has a design inspired by tennis, with coloured accents to represent different playing surfaces. The HyperChrome S has a stainless steel band with gently coloured rose or yellow gold accents.
Rado Diamaster Women's Watch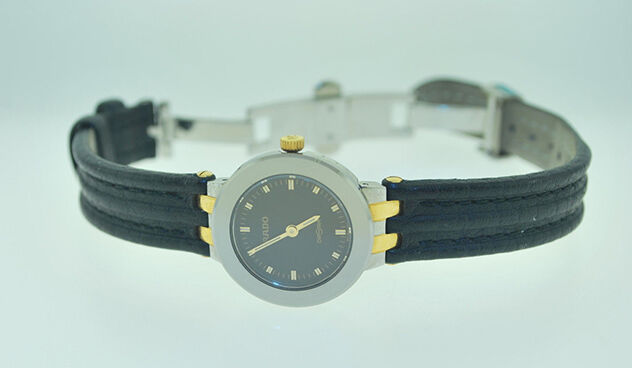 The Rado Diamaster has a large round dial and an uncluttered face. The chic white ceramic watch has silver accents, and a quartz or automatic movement. The black ceramic Diamaster has large diamonds on the face and a stainless steel band with rose gold accents.
Rado Esenza Women's Watch
The Rado Esenza watch has an oval design and is available in multiple colours. The Jubile Fibonacci has a face adorned with crystals and diamonds set in a spiral and a black leather band. The Rado Esenza touch features special technology that results in a touch-controlled watch with an elegant style. The traditional Esenza is available in soft yellow, white, brown, or light purple. There is also an Esenze with a black face surrounded by diamonds.
Rado Original Women's Watch
The Rado Original has an opulent design with a hard metal case finished in scratch-resistant gold or silver. Its bold face features multiple stones, including emeralds, diamonds, and rubies. The gold-finished Rado Original has a black ceramic dial and diamond accents. The Rado D-Star watch is simple and made with carbon-diffused steel with Ceramos and high-tech ceramics to create a timeless look. It has large numbers on the face for a vintage look.