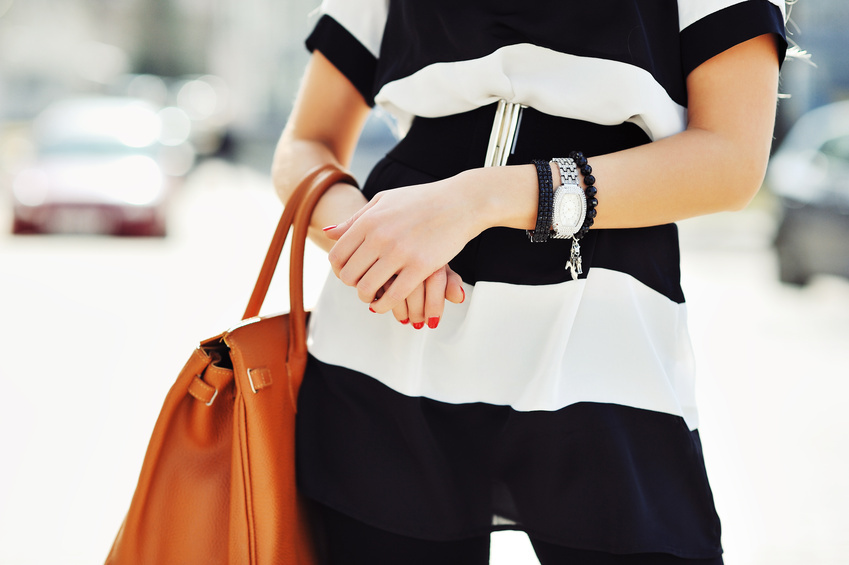 Luxury Italian fashion designer Roberto Cavalli makes quality, high-end clothing, accessories, shoes, and handbags. Investing in a Roberto Cavalli handbag means you have a bag that will last for years, so decide which purse is perfect for you before you commit to a designer bag. Roberto Cavalli handbags come in a variety of styles, colours, and designs to fit your specific style preference.
Clutch Bags
Clutch bags are small purses that work well for evenings out when you only need your keys, cash, and lip gloss. One of the most popular types of Roberto Cavalli bags, clutches come in many styles including leather with studs, satin clutches with embellished prints, shiny silver or gold metallic clutches, and lace covered clutches. Find clutch bags with snap closures and envelope style clutches, along with clutches with small optional straps. Stunning details like gold-emblazoned logos, dangling fringe, and crystals make Cavalli clutch bags special. Clutches look equally good with jeans as they do with evening gowns.
Shoppers and Tote Bags
Oversized bags that are fashionable and functional, Cavalli shoppers and tote bags often have long handles you can slip over your shoulders and plenty of space for your things. Made of durable leather or affordable canvas, Roberto Cavalli totes include fun designs like animal prints, intricate embellished patterns, floral styles, or lace prints. Choose a solid-coloured leather tote for a bit of elegance if you need a professional, polished tote, or opt for a shimmering gold metallic tote bag to take things with you to the beach or on your travels.
Handbags and Shoulder Bags
Roberto Cavalli creates chic handbags and shoulder bags. Handbags have shorter straps than shoulder bags and fit easily in your hands, while shoulder bags have longer straps and fit comfortably over your shoulder. Designs for both types of bags vary from simple and sleek brown or black leather bags to colour block bags, bold red leather styles, and eye-catching snakeskin and animal patterns. Shoulder bags are roomy and often include extra pockets inside and outside, and some handbags have optional straps to convert the bags to shoulder straps, if you desire. Straps include embellishments like chain links, buckles, and other hardware designs.
Just Cavalli Bags
The brand's secondary label includes creative, fun fashions, sunglasses, and jewellery as well as handbags called Just Cavalli. Just Cavalli bags include interesting graphic print designs and fashion-forward, modern styles. Shoulder bags in bright shades, like orange, mint green, and aqua, along with colourful snake prints and artistic designs are just a few of the options when you buy a Just Cavalli bag. Bags range from small shoulder bags and totes, to clutches and small underarm bags which fit perfectly under your arm and hold your necessities