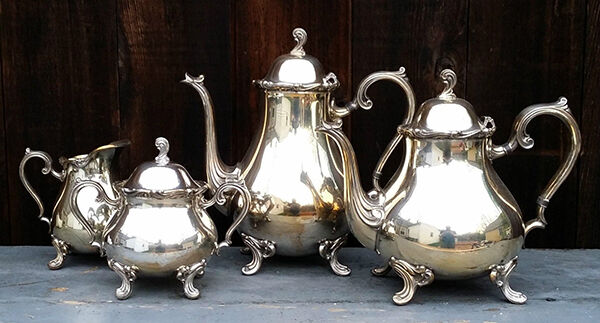 Adorning the dining table with beautiful silver plated cutlery and serving dishes is a great way to prepare for an up-scale gathering with family or friends. Antique cutlery already has a lot of character, and the shine of silver makes it even better. Numerous silver collectables are available, including silver plated tea sets. Finding genuine silver plated antiques is sometimes a challenge, but it is possible to enjoy some great finds if you learn a few things in advance.

Silver Plated Antique Materials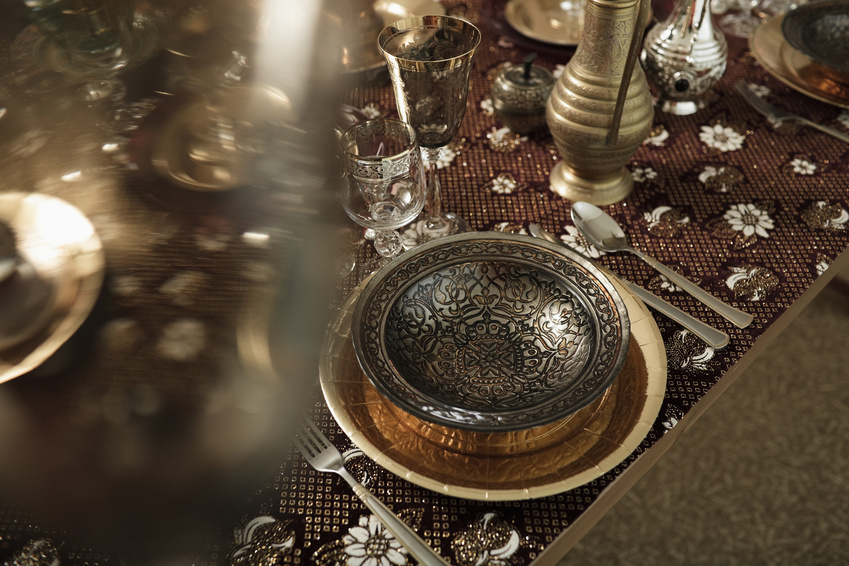 There are two kinds of antique silver plated products. Old Sheffield plating involves bonding two layers of silver to a copper base. Electroplated silver, also called EPNS, is very similar with several layers of 99.9 per cent pure silver attached to a copper, zinc, or nickel core. Both forms of antique silver plating are valuable, but the Old Sheffield pieces tend to be more popular. When it comes to EPNS products, pieces with a copper core are more valuable.
Identifying Silver Plated Antiques
It is important to understand the difference between silver plated items and sterling silver items. Anything made out of silver should have a mark identifying it and possibly a date, as well. The markings are usually small and look like a seal. Buyers should become familiar with the various antique silver plating markings because some sterling silver products also have hallmarks on them, and it is easy to confuse the symbols.

Look for Sets or Individual Pieces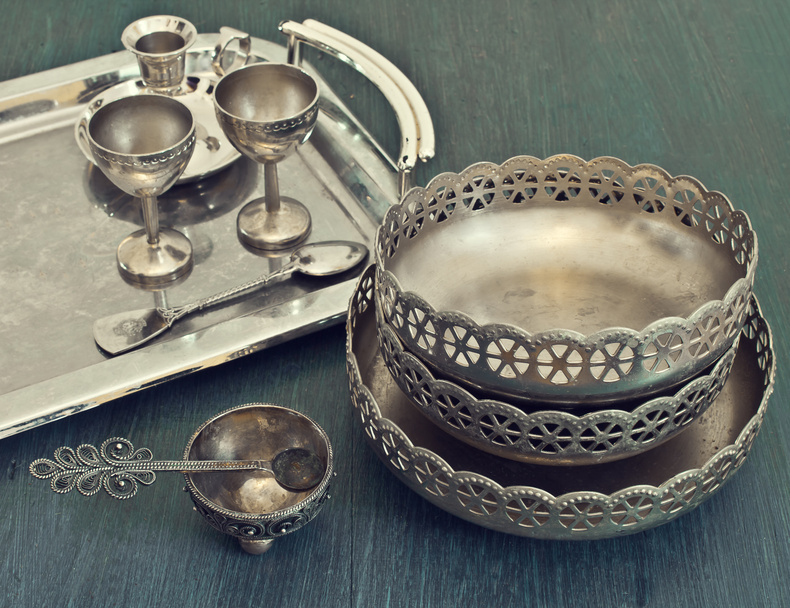 Sets such as silver plated cutlery collections are always more valuable than individual pieces, and meals have a more uniform appearance when served with matching sets. However, a collection of individual pieces creates a shabby chic look that is also appealing. When looking at sets, check the pieces to make sure they all have the same hallmark on them. Similar items may look like they belong to the same set but were actually made by different craftsmen.
Check the Condition of the Silver
Because silver tarnishes over time, it is hard to verify the condition before polishing the pieces. It is beneficial to carry around some silver polishing supplies while actively shopping, or ask the seller to polish the pieces and send pictures when shopping online. Inspect pieces for surface scratches and make sure the hallmarks are legible. When looking for vintage silver plated cutlery, check to see if any spots expose the base metal. Those spots are identifiable by their lack of shine and slightly rougher surface. Because silver plated items only have a thin layer of silver over the base metal, the silver eventually rubs off after extended use. Only purchase silver from reputable collectable & antique sellers on eBay to ensure you are getting the very best items.