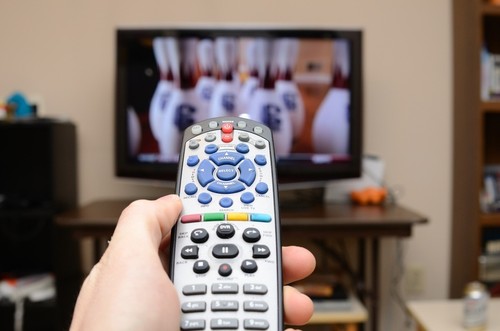 In the past, Sky TV used to offer a variety of digital boxes. Today, these have all been substituted by a single box which works with the Sky+, Sky HD and Sky 3D service packages.
The main advantage of Sky+ is the system's ability to record one program while the user is enjoying another one. Sky+ is accessible online, so that one can set one's personal device to record a certain show from a remote location.
In a nutshell, the Sky+ box combines a video recorder with a satellite receiver. The standard box allows for recording up to 40 hours of television without using a physical device such as a DVD or a videotape.
While it is possible to purchase a Sky box on sites like eBay, many of Sky's services are only available to subscribers. This guide provides some information about installing Sky+ boxes and accessing the system's functions and channels. Additionally, it explains how these functions work, while also describing some of the subscription packages available from Sky.
Main Features of the Sky+ Box
Sky+ allows users to watch one program while recording another. Alternatively, when one is watching a recorded show, it also makes it possible to record two different programs at the same time.
Weekly programming is also available for on-screen browsing, and people who enjoy a particular show can create automated recording programs, which can even keep track of weekly schedule variations. This feature is called Series Link.
While watching a show, Sky+ also allows for the pausing and rewinding live TV to accommodate possible viewing interruptions.
The system also offers some Internet-based functionalities. For example, the Sky Anytime service provides access to special on-demand content online and the sky.com website allows users to program recordings remotely using a smartphone app or a regular web browser.
Sky+ Box Installation
As a rule, Sky+ needs to be set up by an official Sky installer. The whole system is made up of a Sky dish connected to the Sky+ box by two cables. In fact, the box has two different tuners to allow viewing and recording of two channels at the same time. The Sky+ box must be connected to a phone line as well.
One can also buy Sky+ boxes from sellers not affiliated with Sky. In these cases, individuals must connect the dish to the box, while Sky needs to be contacted to enable Sky+ features on the system. As the old system only required one cable from dish to box, it is not so easy to install Sky+ without contacting Sky.
In the case of people who already have Sky, it is possible to contact the service provider to upgrade to Sky+. Users subscribed to any Sky package receive all the functionalities of Sky+ free of charge. However, there is a small monthly fee for Sky+ when users are not Sky subscribers.
Sky+ Packages
The standard Sky+ box, complete with installation, is free provided one subscribes to one of Sky TV 's packages for a year. As the Sky+ box is the same for all packages, people who select Sky+HD do not need a new installation. The price for a higher capacity 2 TB Sky+ box varies depending on the accompanying subscription.
The standard Entertainment package includes 40 premium channels including Sky 1, Sky Atlantic, Sky Arts, and some lesser known channels, such as Syfy, Comedy Central, and Dmax. The mix is completed with hundreds of free channels, including a wide variety of food, shopping, and lifestyle programming, among many other options.
To upgrade to the HD package, a monthly fee is added above the price of the Entertainment package option. This package includes access to HD signals such as Sky 1 HD and Sky Atlantic HD.
Without a subscription, the Sky+ box is only good for receiving the free Sky channels, and recording is limited to systems hooked up to an external recorder.
A Free Alternative to Sky Subscriptions
People who want to be able to record and pause TV programs without having to commit to a Sky subscription may consider purchasing a Freesat personal video recorder. Some Freesat hard drives can record up to 200 hours of television programming. The system is HD-enabled, and it also allows for rewinding live TV.
BBC iPlayer on Sky+
The BBC iPlayer is the BBC's catch-up VOD service. It launched on Sky+ on October 2012. The programming can be accessed from Sky's TV On Demand menu, and it gives users access to popular shows such as Doctor Who, Strictly Come Dancing, and EastEnders.
BBC iPlayer has thus joined Sky's rich On Demand offer, which includes programming from MTV and Discovery, and whole seasons of hit shows like Boardwalk Empire and Mad Men.
The BBC's on demand programs can be searched by channel, genre, and airing date. After users have selected a program, it is downloaded to the Sky+ planner for later viewing at their personal convenience.
At the time of becoming available on Sky+, the BBC iPlayer was present on more than 650 different platforms and devices. In September 2012, it received 200 million program requests.
Sky+ App for iPhone and iPad
Sky+ has also recently launched an iPhone and iPad app that can be used to order On Demand TV downloads from personal mobile devices. The app also works on iPod Touch.
The Sky On Demand catalogue consists of over 6,000 hours of programming, which can now be accessed on personal mobile devices running iOS 5 or higher.
Especially developed for touch-screen devices, the Sky+ app has a smooth and comfortable user interface. Basically, it turns mobile devices into functional remote controllers for the Sky On Demand system. Additional features include Twitter integration for live show-related feeds.
Sky+ HD
Sky+ HD has often been praised for its superior image and sound quality, variety of available channels, and fast loading times. On the other hand, some people complain that the extra fee is excessive, and that the package includes too many superfluous channels.
Sky was the first provider of HD TV services in the UK, beating ONdigital, which is now called Freeview, by over a month. A constant innovator, Sky was also responsible for the first 3D signal broadcast in the UK. As a matter of fact, Sky has plans to offer sport and film programming in 3D very soon.
Discontinuing non-HD boxes was a big step for Sky. Although the company is neither offering free HD packages nor forcing subscribers to purchase any, every Sky+ user receives an HD-capable digital box.
Sky has been instrumental in pushing the creation of HD programming in the UK, and it currently boasts over two million HD subscribers. For an extra fee each month, these subscribers get the HD versions of their regular package's channels. However, users commonly complain that this fee should be either reduced or dropped altogether.
The Future of Sky+
Sky+ has been on the cutting edge of the UK's television industry for many years, and it is likely to keep moving in that direction. For example, the company has been working on an undelete option that can allow viewers to retrieve programs they have accidentally deleted.
It would seem that HD fees might inevitably go down, as HD broadcasting becomes increasingly more common and readily available.
3D broadcasting is something that no one really dares to bet on, as past experiences have been very limited worldwide. However, if Sky can offer excellent 3D broadcasting without the need to purchase a new device, this may become attractive for UK viewers.
In terms of boxes and hardware, the general tendency is to make everything wireless, reducing the need for hardware to a minimum, but Sky is not planning to drop its signature digital boxes anytime soon.
Conclusion
Sky+ is one of the prime satellite, HD, and on demand television systems in the UK. Responsible for the first HD broadcasts in the region, Sky has never ceased to innovate in its field.
The latest Sky+ digital box allows users to record TV programs, even while watching a different channel, allowing for simultaneous recording in the case of users who are watching a recorded show.
In order to enjoy the full functionality of the Sky+ box, which also allows for rewinding and pausing of live television, it is necessary to have a properly installed Sky dish connected by two different cables to the Sky+ box. While the best way to complete the installation is using Sky's setup service, it is also possible to buy a Sky+ box on eBay. In this case, people who have an older version of the box installed need to add a second connecting cable between the dish and the new device.
The Sky+ box is offered free of charge with any Sky TV package. The standard subscription is called Entertainment package. It offers 40 premium channels and hundreds of free channels, while the HD package offers HD versions of the same.
Sky's On Demand programming offers access to the the BBC's iPlayer catalogue, and it can be accessed remotely from iPads and iPhones using a smart app that can be downloaded from iTunes.