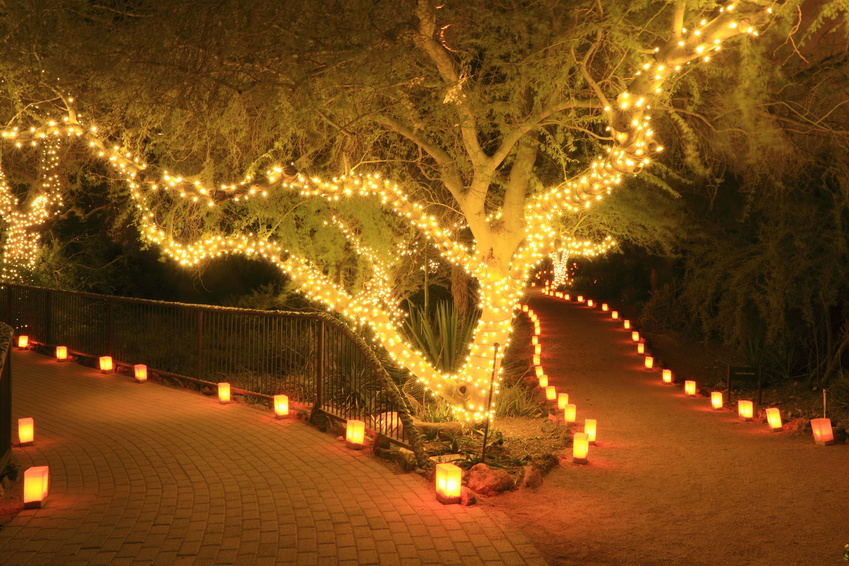 Fairy lights are not just for the holidays. Use these lights to decorate your patio, porch, garden, or pool area, or for parties and wedding receptions held outdoors. Solar fairy lights recharge themselves, and the easy-to-use lights last for years without replacing. Solar fairy lights are planet friendly and come in many colours and styles to complement your decor. Pick beautiful solar fairy lights to light up your garden and illuminate your outdoor area with the soft, glowing light of twinkling fairy strands.
Solar Fairy Light Features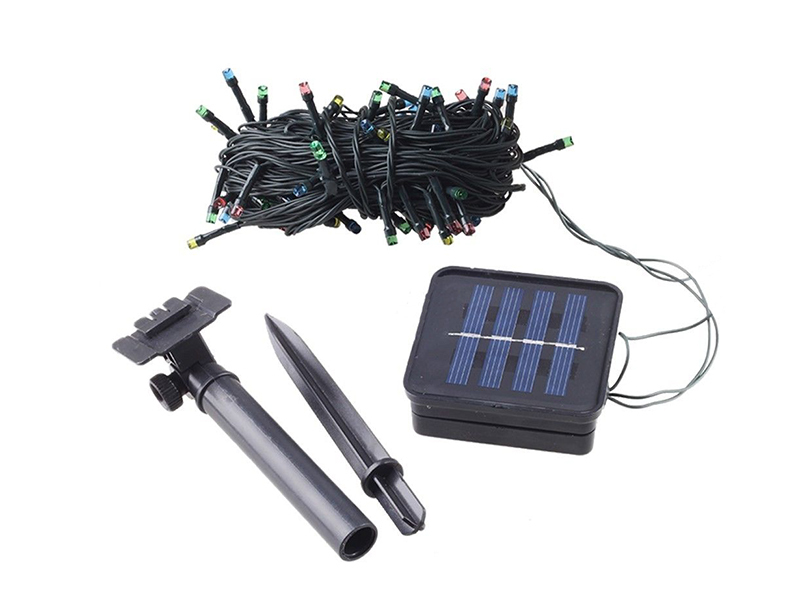 Unlike traditional fairy lights that burn out and rarely last longer than one season, solar fairy lights offer long-lasting LED lights which recharge themselves. The outdoor lights charge during the day when the sun is out, and then they turn on by themselves and light up for 12 hours. All you have to do for beautiful lights is stick the solar panel, secured to a handy stake, in your garden facing the sun. Solar fairy lights are waterproof, so your lights glow without a problem no matter what it is like outside, and the durable lights do not require any mains lighting for a user-friendly experience. The lights use a solar panel to illuminate, but some solar light strands offer you the option of battery power as well as solar power. Affordable and bright, solar fairy lights install anywhere you like since the lights do not require special wiring to work, making them more versatile than traditional fairy lights.
Solar Fairy Light Colours and Styles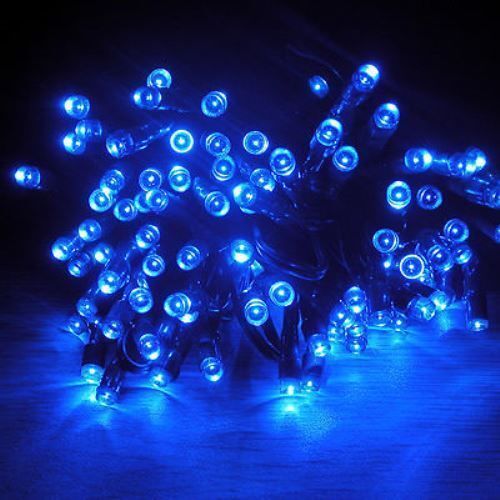 Made of LED lights, solar string lights come in an endless amount of light colours and styles. Though white is the most common fairy light shade, you can buy blue, red, green, purple, yellow, and orange fairy lights. Look for eye-catching butterfly or dragonfly-shaped fairy lights, or choose flower blossom fairy lights, solar lantern fairy lights, ladybug lights, or party-ready oversized garden bulbs. For a harvest or fall party, pick orange and brown rattan balls filled with warm, white LED lights, or choose icicle-shaped solar lights for a winter or holiday-themed party. There are floral garlands embedded with solar LED lights and LED light strands which include colour-changing lights.
Solar Fairy Light Specifications
Most solar rechargeable fairy lights come in strands of 50, 100, or 200 lights, with strands measuring anywhere from 10 metres to 20 metres. Each strand comes with a 2-volt, 200 mA solar panel that sticks in your grass. The lights include an 800 mAh or 1000 mAh battery capacity, and one strand of solar lights should light up for over 10,000 hours. The energy-efficient LED light strands offer different settings in some cases, such as blinking, static, or dancing lights. Though lights power on and off by themselves, some strands include on and off switches if you wish to keep the lights off for an extended period.