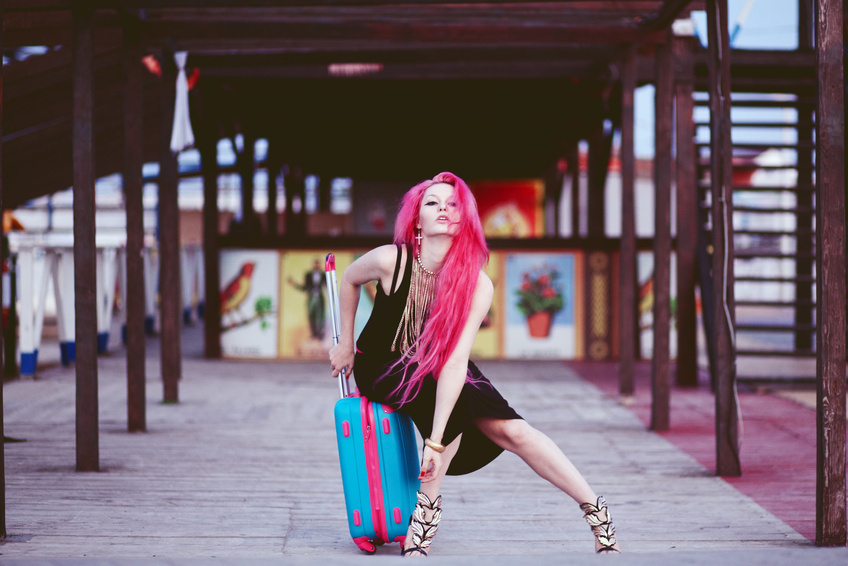 With the variety of shades available, pink hair is no longer unique to punks. Whether you decide on a soft rose tint or neon pink tresses, adding colour to your hair is an excellent way to express your individuality. Choose the right shade for your skin tone, select a hairstyle that suits your hair and look, and embellish your hair with the perfect accessories to make the most of your new look.
Choosing the Right Pink Hair Shade

Your skin tone determines the ideal shade of pink for your hair. You can use the colour and intensity of your natural hair as a guideline when choosing a shade. If you are naturally blonde or have light hair and a pale skin tone with pink undertones, opt for a soft pastel pink hair dye. If you have naturally dark hair and a darker skin tone, consider a darker, brighter pink. The shade you choose should not leave you looking pale and washed out. Instead, it should highlight your eyes and features to leave you looking healthy and glowing. Consider that you may have to bleach your hair before dyeing it to produce a vivid colour. For a less permanent option or for testing the look, use semi-permanent dye or invest in a good quality pink wig. You can also use pink hair extensions and pink hair powder to create temporary accents.
Hair Styles for Pink Hair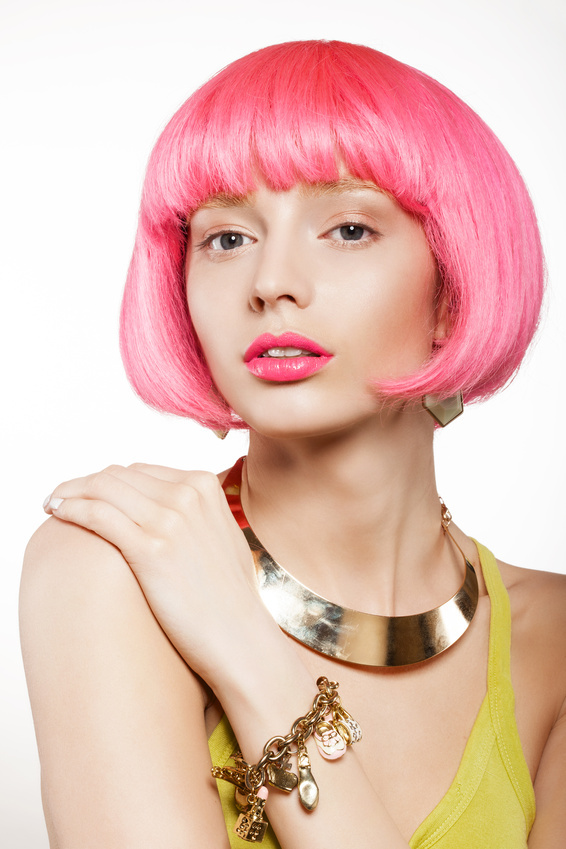 The ideal hairstyle for your pink hair depends on the occasion, the length of your hair, and the look you want. For a punk-inspired look, use hair products to create a spiked, funky do. Wear longer hair up in a bun or ponytail for casual occasions or opt for straightened or curled hair for evenings out. Pink highlights look especially good in straight hair with a fringe. Use hair straighteners for a sleek look. If you have bleached your hair, always apply a heat protectant before heat styling your hair and avoid heat if possible. Curls are ideal for pastel pink hair. You can use a curling iron to create the perfect locks or, if you have the time, rag curls, sponge rollers, or regular curlers for hair-friendly curls.
Hair Accessories for Pink Hair
The right hair accessories add the perfect finishing touch to your hair. Avoid pink shades unless you want to minimise the impact of the accessory. You can add texture with feather or fabric fascinators in contrasting or complementary colours or keep your look simple with decorative headbands and clips. Use crystals to add sparkle, matching white and soft colours with pastel hair shades. Consider a funky headband in a bright colour to accent a neon shade. Choose hair accessories suited to the occasion and your outfit.