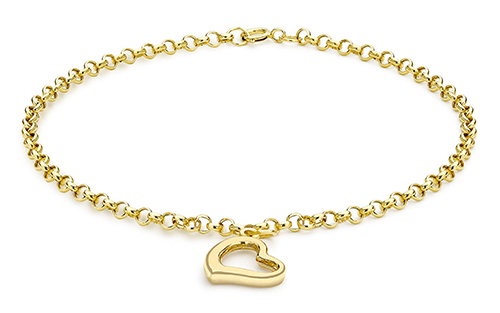 A classic of jewellery design, yellow gold features prominently in everything from engagement rings to everyday jewellery pieces. With its bold colouring, yellow gold jewellery can serve as an accent in an ensemble or make a real statement. Stylish options include items as diverse as pendant necklaces to bangles.

Understanding Karats and Yellow Gold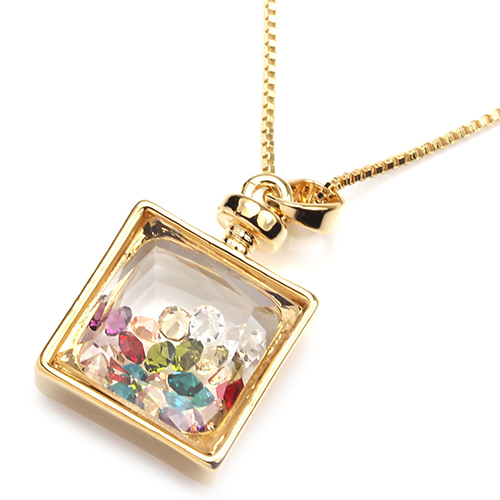 Karats designate the purity of the gold in a piece of jewellery. A yellow gold jewellery item designated as 24K, or 24 karats, is 100 per cent gold.







| Karat Rating | Composition | Percentage |
| --- | --- | --- |
| 18K | 18 parts gold, 6 parts other metal | 75 per cent pure |
| 14K | 14 parts gold, 10 parts other metal | 58.3 per cent pure |
| 10K | 10 parts gold, 14 parts other metal | 41.7 per cent pure |

With yellow gold, the purity can affect the colour of the gold itself. 18K yellow gold, for example, is a much brighter gold in many cases than 14K. Consumers should consider this aesthetic issue as well as the quality of a piece when choosing among various karats.

Yellow Gold Earrings
Yellow gold earrings include a large variety of styles that can suit almost any woman's personal taste. One of the most popular applications of yellow gold in earrings is the hoop earring. These pieces can be smaller items that serve as refined accessories or larger hoops that act as statement accessories in an ensemble. Women can also consider earrings that use yellow gold as a setting for a large gemstone or piece of Swarovski crystal. These choices are ideal for more formal ensembles and occasions.

Yellow Gold Necklaces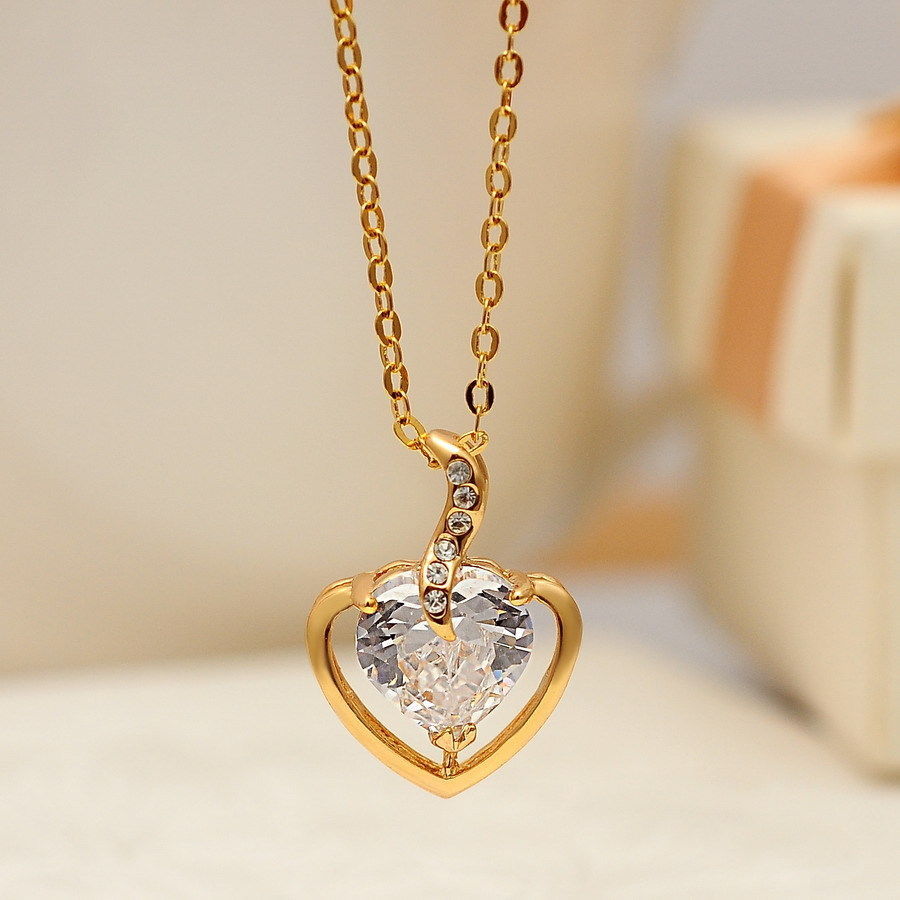 The most commonly worn yellow gold necklace is the yellow gold pendant and chain that can feature any one of countless designs. Pendants may feature a heart design, a flower, or even an animal such as a dolphin. Many Indian necklaces use yellow gold, and feature ornate, linked designs and contrasting stones.
Yellow Gold Rings and Bangles
Engagement rings are, of course, the most popular version of the yellow gold ring, but many women wear yellow gold rings set with stones other than diamonds as fashion accessories. Many jewellers also use yellow gold to create bangles. These pieces work well as components in a stacked bracelet look, contrasting with bangles and bracelets made from other metals and materials.
Yellow Gold Sets
Consumers in the market for stylish yellow gold jewellery also have complete sets to consider. These options give women an entire look and can include anything from a necklace to earrings and bracelets. Indian gold sets are also popular and stylish options, and can give women an ornate and lovely alternative.