Vera Wang designs a beautiful array of wedding apparel every season, with gorgeous dresses and accessories to suit the preferences of every bride-to-be. Select a stunning Vera Wang dress for your special day and then add accessories such as bridesmaids' dresses, wedding shoes, a veil, and jewellery to complete the wedding party's look. Make sure that you take into account all the factors related to purchasing Vera Wang wedding apparel.
Choose the Ideal Style of Vera Wang Wedding Apparel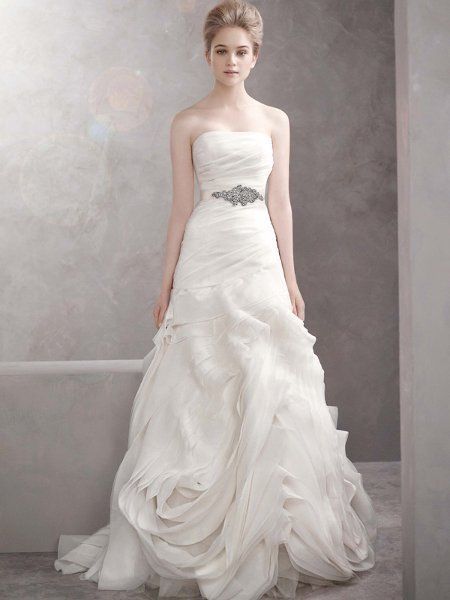 The Vera Wang collection includes slimming silhouettes that add length to the leg and create a statuesque effect. Mermaid-style dresses from Vera Wang enhance straight figures, creating the illusion of curves. For brides who like a classic, princess-style silhouette, Vera Wang supplies dresses with clouds of lace and tulle billowing out from the waist. Deeply V-necked dresses, strapless straight necklines, or dresses with straps crisscrossed across the collarbones and neck are just a few of the bodice styles available. There are even a few styles featuring lovely sheer lace for the bold bride that wants to reveal a little more of her figure on her wedding day.
Consider Pre-Owned Vera Wang Wedding Apparel
If you desperately want a Vera Wang wedding dress but lack the budget for it, consider a pre-owned wedding dress. Make sure that the dress is clean and beautifully preserved, without any permanent spots or stains. Also, check the embellishments and closures to ensure that the dress is not missing any sequins, buttons, hooks, or other elements. Check the lace for snags and examine the hem for stains or smudges.
Ensure a Correct Fit for the Vera Wang Wedding Dress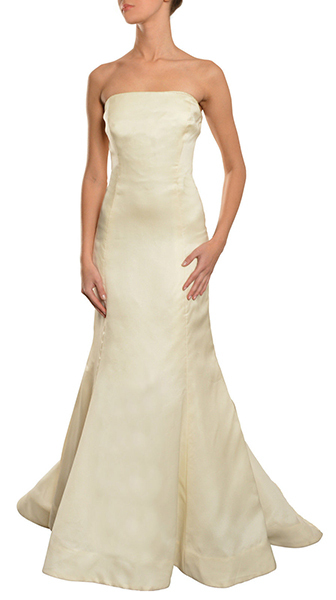 Whether you are purchasing a new or used Vera Wang wedding dress, try on the dress before buying it. In order to be a worthwhile investment, the dress should fit perfectly or almost perfectly, with only minor alterations necessary. In many cases, brides need the dress hemmed or slightly adjusted in the bust area. Also, be sure to buy a Vera Wang dress that fits you in the present, rather than counting on a diet to help you squeeze into it.
Select Vera Wang Wedding Accessories
You can select accessories from other brands or designers to go with your Vera Wang dress, but choosing them from the Vera Wang line creates a unified look for you as the bride. If you have a winter wedding, you may need a wrap or cover-up for warmth. Vera Wang has those items available, as well as a selection of veils and wedding jewellery. Lace boleros, floral sashes, crystal sashes, and headbands of satin and crystal are just a few of the other apparel items available to you from the Vera Wang bridal collection.